Credit Strategy Manager – Unsecured Products
CREDIT STRATEGY MANAGER
£68,000
REMOTE/LONDON
THE COMPANY
This ambitious and innovative financial services business are seeking an experienced candidate to lead credit management across their unsecured portfolios. This role offers an excellent opportunity to drive insight across a range of products, in a hands-on analytical role, whilst managing a small team to success.
THE ROLE
This role would see you lead credit strategies for their unsecured portfolios, working on:
Developing end-to-end lending strategies for a range of products, including card, loans and overdrafts
Broader portfolio analysis and driving insight into customer trends and behaviours
Co-ordination with operational teams to deploy strategies and working closely with senior stakeholders to implement change
Leading a small team of analysts to drive innovation
YOUR SKILLS AND EXPERIENCE
Prior experience in the development and implementation of credit risk strategies
Strong knowledge and previous experience with SAS
Some understanding of statistical modelling techniques would be desirable
Educated to at least degree level in a statistical subject
SALARY AND BENEFITS
Up to £68,000 starting salary
Discretionary bonus
Pension contribution scheme
38 days holiday
Private medical scheme
Flexible and remote-based work model
HOW TO APPLY
Please register your interest by sending your CV to Rosie Walsh through the 'Apply' link

Ten Tips for Writing the Perfect Data & Analytics CV | Harnham Recruitment post
It's no secret that jobs within the Data & Analytics market are more competitive than ever and with some jobs having hundreds of applicants (if not more), having a CV that stands out is more important than ever. It's well known that many Hiring Managers spend a short amount of time reviewing a candidate, so you need to consider what they can do to have the best impact. We've seen it all over the years, from resumes sorely lacking detail through to those that have almost every accomplishment written over too many pages – so we've complied a list of the 10 things that could help you create a resume that makes an impact, complete with top tips from our team of experienced recruiters.1. Keep it Simple All of our recruiters are unanimous in suggesting to candidates that the perfect CV length is no more than two pages, or one for a graduate or more junior candidate. Sam, our Corporate Accounts manager suggests that candidates keep it simple:"In analytics, it's all about the detail and less about how fun your CV looks. My best piece of advice would be to keep it to two pages, use the same font without boxes or pictures, and bold titles for the company and role. It sounds pretty simple but it's really effective and often what our clients seem to be drawn to the most". 2. Consider the audience & avoid jargon Before your CV gets to the Hiring Manager, it may be screened by an HR or recruitment professional so it's crucial to ensure that your CV is understandable enough that every person reviewing it could gauge your fit. Whilst showing your technical ability is important, ensure that you save yourself from anything excessively technical meaning only the Hiring Manager could understand what you have been doing. 3. Showcase your technical skills There is, of course, a need to showcase your technical skills. However, you should avoid a long list of technologies, instead clarify your years of experience and competence with each of the tools. Within the Data & Analytics market specifically, clarifying the tools that you used to analyse or model is very important and writing those within your work experience can be very helpful. Wesley, who heads up our French team, explained where candidates can often go wrong: "Candidates often write technical languages on their CV in long lists and forget to make them come to life. My clients are looking for them to give examples of how and when they have used the listed tools and languages"4. Consider the impact of your workJust writing words such as 'leadership' or 'collaboration' can often easily be over-looked. It's important that you are able to showcase the impact that you work has beyond the traditionally technical. Think about how you can showcase the projects that you have lead or contributed to and what impact it had on the business. Often people forget the CV isn't about listing your duties, it's about listening your accomplishments.  Ewan, our Nordics Senior Manager brings this to life: "I would always tell someone that whenever you are stating something you did in a job you always follow up with the result of that. For example, 'I implemented an Acquisition Credit Risk Strategy from start to finish' – but then adding, 'which meant that we saw an uplift of 15% of credit card use'".  Joe, New York Senior Manager, concurs: "Actionable insights are important, results driven candidates are what our clients are looking for. So instead of 'Implemented A/B Testing', I'd get my candidates to make that more commercial, such as 'Implemented A/B test that result in 80% increase in conversion'". 5. Use your Personal Summary A personal summary is effective when it comes to technical positions, as some people can often overlook them. Use this to summarise your experience and progression as well as indicate the type of role and opportunity you are looking for. If this is highly tailored to the role you are applying for, it can have an extremely positive impact. For example: 'Highly accomplished Data Scientist, with proven experience in both retail and banking environments. Prior experience managing a team of five, and proven ability in both a strategic and hands on capabilities. Proven skills in Machine Learning and Statistical Modelling with advanced knowledge of Python, R and Hadoop. Seeking Data Science Manager role in a fast-paced organisation with data-centric thinking at it's heart'. 6. Consider what work and non-work experience is relevant If you've been working in the commercial technical sphere for more than five years, it's likely that your part time work experience during university or the non-technical roles that you took before you moved into your space are no longer as relevant. Ensure you are using your space to offer the Hiring Manager recent, relevant and commercially focused information. However, do not leave gaps just because you took a role that didn't relate to your chosen field, you don't need to describe what you did but have the job title, company and dates to ensure you are highlighting a clear history of your experience. It's important to note that you are more than just your work experience as well, Principal Consultant Conor advises candidates to talk about more than just their work accomplishments:"Listing non work achievements can help make the CV stand out. If someone has a broad range of achievements and proven drive outside of work, they will probably be good at their job too. Plus, it's a differentiating point. My clients have found interesting talking points with people who have excelled in sports, instruments, languages and more specifically for the Analytics community – things like maths and Rubik's cube competitions". 7. Don't forget your education For most technical roles, education is an important factor. Ensure that you include your degree and university/college clearly as well as the technical exposure you had within this. If you did not undertake a traditionally technical subject, make sure you highlight further courses and qualifications that you have completed near this section to highlight to the Hiring Manager that you have the relevant level of technical competence for the role. 8. Don't include exaggerated statementsIt goes without saying that if you are going to detail your experience with a certain technical tool or software that you could be asked to evidence it. Saying your proficient in R when you've done a few courses on it won't go over well, especially if there are technical tests involved in the interview process. At the same time, don't undervalue your expertise in certain areas either, your strengths are what the Hiring Managers is looking for. 9. Don't get too creativeUnless you're in a creative role it's unlikely that the Hiring Manager will be looking for something unique when it comes to the CV. In fact, very few people can pull of an overly flashy CV, most of them being those that work specifically in design. When in doubt, stick to standard templates and muted tones. 10. Tailor, Tailor, Tailor! Time is of the essence and when it comes to reviewing CVs and you don't have long to make an impact. Make sure to customise your resume using keywords and phrases that match the job description (if they match your own, of course). For example, if the role is looking for a Business Intelligence Analyst with proven skills in Tableau you would not just claim, "experience in Data Visualisation", you'd list the software name, "experience in Tableau based Data Visualisation". Although every job description is different, all it takes is a few small tweaks to ensure your maximising your skillset. If you're looking for your next Data & Analytics role or are seeking the best candidates on the market, we may be able to help. Take a look at our latest opportunities or get in touch with one of our expert consultants to find out more. 

Why choose a career in credit risk | Harnham US Recruitment
If your education and work experience have given you solid skills in diligence, quantitative analysis, computer software and communication, then you're well on your way to becoming a highly valued member of the workforce. But why would a career in Credit Risk be a good choice over the myriad of other jobs that would welcome someone with those particular skills? Here are a few compelling reasons: It's a very lucrative professionWith a huge proportion of your life taken up by work, nobody should do a job purely for the money. The monthly paycheck may look nice on your bank balance, but there's a lot to be said for being in a job that makes you happy, not just rich.There's no denying that a Credit Risk Analyst salary is a good one, with research from payscale.com suggesting the average salary sits at just over $80,000 with bonuses potentially adding another $10,000 to that figure. The benefits that come with that aren't to be sniffed at either. With companies competing for the best talent, they need to be come up with a range of added extras to tempt candidates including holiday allocations well above average, private medical insurance and flexible work patterns. It's a job that's based on dataAfter the industrial age and the technological age, now many analysts say we're now living in the data age. Never before has it been easier to collect, collate and cross-reference information from a vast number of sources. You no longer need to rely on a basic credit report and salary history to make a sound assessment of creditworthiness. Many roles have been revolutionized by so-called 'Big Data' and credit risk jobs are no different. It's a role that has always been governed by information, and the more you have at your disposal, the better decisions you'll be able to make and the better strategies you'll be able to put together. There's a positive job outlookA study from Oxford University suggests Credit Analyst sits 26th on a list of roles most at risk from automation, sitting just above Parts Salespersons and below Milling Machine Setters. However, contrary to this and other reports that AI is going to make all our jobs redundant in the not-too-distant future, Credit Risk is an area that's actually expected to grow; data from the US Bureau of Labor Statistics suggest an increase of 10% between 2012 and 2022. While computers can do an excellent job of presenting data, there's a huge amount of human interpretation that needs to be done to deliver reasoned and thorough insight – humans may not be perfect, but nobody wants to put a potential repeat of the 2008 economic meltdown in the hands of machines. There's an excellent career pathMany of those sitting in boardrooms in some of the country's biggest companies will have begun their careers in Credit Risk. It's a position that gives you an excellent insight into the interests of the company you're working for as well as the typical applicants you're assessing. Whether you decide to climb the credit risk ladder to more senior finance positions or branch out into sales or marketing functions, this grounding of business acumen and customer insight is sure to stand you in good stead. For the latest opportunities at Harnham, take a look at our credit risk jobs here

How to Break into the Data Industry: Career Advice from Analytics Manager Simon Kelly
The Data and Analytics market is growing rapidly.
By 2030, the global market size for Data and Analytics is projected to reach £266 billion, a CAGR of nearly 30%. This increasing popularity has made the Data and Analytics space extremely competitive and difficult to break into.
Because of this, one of our consultants, Emma Johnson, spoke with hiring manager Simon Kelly to learn how they managed to navigate through this extremely competitive field when they first started.
Kelly is an Analytics Manager who works at Entain, and has been in Data & Analytics since 2011. Kelly has had a very successful career working within Credit Risk, Finance, and now Gambling. Here's a summary of Kelly and Johnson's discussion, along with some key insights from their conversation.
Background on Simon Kelly
Q: How did you get into Data and Analytics?
A: After University, I went travelling the world for the most part of a year. Before travelling I went back home and worked in a call centre at Capital One as I knew people there and knew it was a reputable company. After travelling, I joined Capital One again and started in Operations and quickly worked my way up.
It got to the point where with my degree and my background in being naturally good at maths, it meant I was getting more involved with Excel in building reports and working with the analysts. So, I spoke with my boss at the time, who was great, and they created a role for me. This role was a junior analyst role but in between Operations and Analytics, and gradually I was doing more hardcore analytics stuff, including data analyst type (forecasting/controls & MI report building) tasks and more strategy, and it built from there.
Insight #1: You don't need a technical degree to get into data analytics
Q: What did you study at university?
A: I started off in Mining Engineering which involved a lot of Physics, Chemistry and Maths. After studying this for a year I realised this wasn't quite the right fit and then moved to Accounting and Finance.
Shortly after the change, I realised I wanted to open it up into business more generally as I wasn't sure that I wanted to be an accountant or to limit future career opportunities. So, I ended up with a business degree but there were still lots of elements of economics and accountancy in that too.
Insight #2: What you do need, is a love for problem-solving  
Q: What has kept you in Data & Analytics?
 A: I guess quite simply like just being able to understand things and the problem-solving aspect is very rewarding. Data is usually the way to at least get some insight into things within a business and then you can brainstorm and talk to others and figure out what's really happening. But data is the key to unlocking that and there's often so much variety within that as well. Sometimes it's challenging to get what you want out of the data, but once you do it usually makes sense, or it is it's a starting point, something that you can focus on and then bring in other information to figure out what's going on.
Insight #3: Data without context is useless
Q: What's the most important advice would you tell your younger self?
 A: I guess the key thing is when we think about data, data in isolation isn't very valuable. You need to understand the context of it. You could be a great coder but if you can't say what the insight is, (the 'so what') i.e. what does that mean to the business/customer then the data in itself is only so valuable. Do that storytelling and understand it in the business and customer context, without that there's only so far you can go with purely just data.
Insight #4: When interviewing for a role. don't hold back on your answers – hiring managers want to hear your thought process
Q: What advice would you give to candidates interviewing?
A: Don't hold back. I think sometimes we push to try to get insight from candidates because we think they know it. But maybe they are reluctant to just go out there and say it for fear of saying the wrong answer. A lot of the time we're not necessarily looking for the right answers. It's more on the critical thinking and point of view of how they got to the answer.
So, if we ask a question, you're not sure about, then take us through your thought process explaining bit by bit. And if it's to go down a path and it's not quite on track with what we're looking for, it doesn't give us enough to get a gauge of your thought process, we'll ask you a slightly different question to try to bring you back on track. As a hiring manager, understanding this whole process and how a candidate got to an answer, even if it's completely different to what we expect is way, way better than just saying, oh, I'm not sure.
Insight #5: Data skills are transferable across different industries
Q: What made you make the change from Credit Risk/Finance to working with Gambling? 
A: The change of industry was quite natural because even though I was in credit risk and finance, it was more Consumer Finance – Collections and Recoveries. So, trying to understand people/customers and their financial situation and how can the Creditors help them identify them, segment them, and help them.
In a similar lens what we do in Safer Gambling is the same sort of thing. Trying to identify people who we should be protecting more. Using data to understand a customer's affordability. Are we doing things correctly and for the benefit of the business and customer? It's quite similar in that sense. It's just identifying and understanding that customer using data and helping make the situation better.
Insight #6: You don't need to know exactly where you're going next
Q: Where do you see yourself in 5 – 10 years' time?
A: I'm really enjoying Entain and my role at the moment but longer term, I'm not solely set on one industry or one company or anything like that, so who knows? I want to ensure there's progression, that I'm enjoying the role that I'm doing, and that it's a nice balance of challenging and rewarding – then I'll continue to be happy. There's no title that I'm aiming for anything like that, I just want a fulfilling and varied role where I can make a difference and slowly continue to progress from a career point of view.
Are you a data professional that's looking to make a career change, or break into the industry? Get in touch today.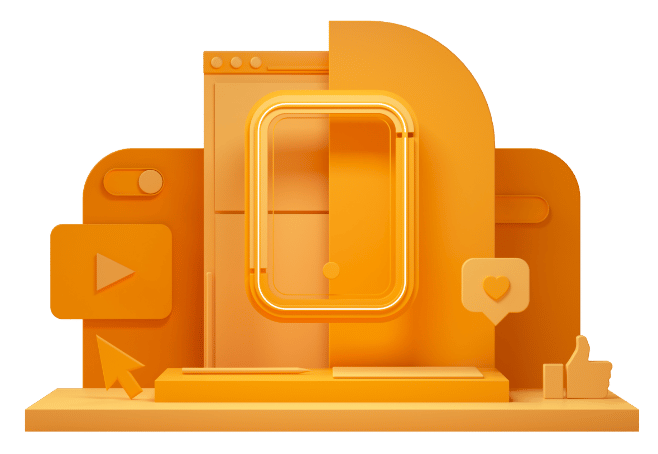 CAN'T FIND THE RIGHT OPPORTUNITY?
If you can't see what you're looking for right now, send us your CV anyway – we're always getting fresh new roles through the door.