Credit Risk Manager – 12 Month Contract
Nottingham / £700 - £800 day
Credit Risk Manager - 12 Month Contract
Building Society
Nottingham
£700-£800 per day inside IR35
A reputable building society committed to providing financial services that empower our members and communities, who take pride in their long-standing history and dedication to responsible lending practices. As we continue to grow, we are seeking a Senior Credit Risk Consultant to join our team on a 12-month contract basis.
As a Credit Risk Manager, you will play a pivotal role in the development and execution of credit risk mortgage strategies for the Building Society. You will collaborate closely with analysts, cross-functional teams and utilise your expertise in credit risk management to ensure sound lending practices, portfolio growth, and compliance with regulatory requirements.
Role & Responsibilities
Develop and enhance credit risk mortgage strategies to optimise portfolio performance
Work with analysts on credit data, economic trends, and market conditions to identify potential risks and opportunities
Collaborate with stakeholders to refine lending policies and guidelines
Conduct credit portfolio stress testing and scenario analysis
Monitor the performance of the mortgage portfolio and recommend adjustments as needed
Provide insights and recommendations for credit risk mitigation
Ensure compliance with regulatory requirements and industry best practices
Assist in the development of credit risk models and scorecards
Skills & Experiences
Extensive experience in mortgage strategies within retail banks
Strong analytical and quantitative skills, including proficiency in statistical analysis tools such as SAS
Knowledge of credit risk modelling techniques and methodologies
Familiarity with regulatory requirements and guidelines related to mortgage lending
Ability to work collaboratively in a team-oriented environment
Proven ability to manage multiple projects and priorities effectively
Benefits
£700-£800 per day inside IR35, 12 month contract, hybrid working
How to Apply
Register your interest by sending your CV to Lloyd Dunstall via the Apply link on this page
Credit Risk / Mortgages / Mortgages Strategy / Retail Banking / Building Society / SAS

Senior Salesforce Developer
Manchester
£65000 - £75000
+ Data & Technology
Permanent
Manchester, Greater Manchester
SENIOR SALESFORCE DEVELOPER
MANCHESTER (hybrid)
£65,000 – £75,000 + benefits
Got expertise in Salesforce development and looking for a new challenge? Eager to work cross-functionally in an agile way to deliver a new platform? Then this could be for you!
THE COMPANY – WHO ARE YOU JOINING?
This financial services company looks to support smaller and medium-sized businesses, offering savings and lending capabilities to their clients. Looking to shake up the banking world, this company has invested in a new platform within Salesforce and so is looking for a team of Senior Developers to support the Technical Leads in developing the platform.
WHAT WILL YOU GET TO DO?
You will be responsible for the following:
Understanding the platform as a product and therefore its roadmap, from what needs to be designed and built, to rolling this out and maintaining software applications within the platform.
Be a technical expert on the platform, remaining hands-on and utilising your technical knowledge, while working with wider stakeholders and external consultancies to facilitate their usage of the platform.
Build out and maintain the platform from a technical perspective and helping usage around the business.
Ensure the company's software and documentation meet expected standards.
WHAT DO THEY EXPECT FROM YOU?
The ideal Salesforce Engineer will have the following skillet:
Expertise and a deep understanding of Salesforce architecture and skews, including its limitations and best practice
Maintained technical skills and the ability to use these when required, including hands-on skills with Apex, SFDX, Lightning components
Previous experience having worked on a large-scale Salesforce implementation project
Excellent communication skills for liaising with stakeholders and agencies
Experience from the financial services/banking sector in order to understand stakeholder requirements and industry-niche knowledge would be excellent, but not essential
THE BENEFITS
A base salary up to £75,000 DOE
% bonus and pension contributions
Hybrid working – 2 days a week in the Manchester office, with quarterly trips to the London HQ
A business supportive of mental well-being, offering fixed working hours and various services to support your health and lifestyle
A company that prioritises staff satisfaction for retention, encouraging loyalty through promotions, progression and acknowledgement of achievements
HOW TO APPLY
If you are interested in this opportunity, then please submit your CV to Alanah Chambers.
Please note:
this role is only available to candidates with the existing full right to work in the UK, as the company is unable to provide sponsorship
I am unable to respond to every applicant – if you do not hear from me in 7 days, please take it as you have been unsuccessful on this occasion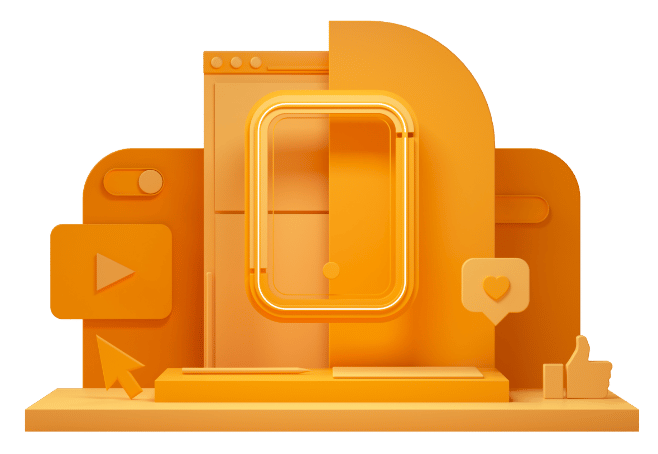 CAN'T FIND THE RIGHT OPPORTUNITY?
If you can't see what you're looking for right now, send us your CV anyway – we're always getting fresh new roles through the door.