Credit Modelling Assistant Manager
City of London, London / £43000 - £53000
Credit Modelling Assistant Manager
Up to £53,000 + cash allowance + other benefits
London
Are you looking to work alongside leading experts in one of the Big 4 consulting firms? This is a brilliant opportunity to work for a company brimming with talented, data-driven individuals with great exposure opportunities within the industry. This is an excellent opportunity for anyone looking to develop their skills in a global firm with a multitude of networking opportunities.
THE COMPANY
This company is a leading consultancy that employs more than 300,000 people, with one of their biggest presences being in the UK, along with having a massive covering across 150 other countries. They have multiple different service lines that enable employers to gain extensive amounts of exposure across the company. They also work with the largest banks across the world to manage their data and reduce risks within their businesses, therefore the company has massive amounts of data to work with and gain exposure from.
THE ROLE

As a Credit Modelling Assistant Manager, you can expect to be involved with the following:
Working with clients to develop their credit capabilities including IFRS9, IRB and stress testing approaches
Help clients to design their credit measurement ecosystems
Leading the Credit Risk function and taking responsibility for projects
Working with senior stakeholders to build long-term relationships
YOUR SKILLS AND EXPERIENCE
The successful Credit Modelling Assistant Manager will have the following skills and experience:
Expert credit modelling experience in the development, delivery and/or validation of credit risk models such as IFRS9, IRB and forecasting/stress testing
Advanced skills with modelling software such as SAS, SQL, MS Excel (including VBA), Python, R
Good understanding of the financial services industry
Excellence ability to communicate complex concepts to non-experts
BENEFITS
Flexible working arrangements
Opportunity for coaching and support
Cash allowance
Private healthcare
Private dental care
HOW TO APPLY
Please register your interest by sending your CV to Emma Cahill via the Apply link on this page.

Ten Tips for Writing the Perfect Data & Analytics CV | Harnham Recruitment post
It's no secret that jobs within the Data & Analytics market are more competitive than ever and with some jobs having hundreds of applicants (if not more), having a CV that stands out is more important than ever. It's well known that many Hiring Managers spend a short amount of time reviewing a candidate, so you need to consider what they can do to have the best impact. We've seen it all over the years, from resumes sorely lacking detail through to those that have almost every accomplishment written over too many pages – so we've complied a list of the 10 things that could help you create a resume that makes an impact, complete with top tips from our team of experienced recruiters.1. Keep it Simple All of our recruiters are unanimous in suggesting to candidates that the perfect CV length is no more than two pages, or one for a graduate or more junior candidate. Sam, our Corporate Accounts manager suggests that candidates keep it simple:"In analytics, it's all about the detail and less about how fun your CV looks. My best piece of advice would be to keep it to two pages, use the same font without boxes or pictures, and bold titles for the company and role. It sounds pretty simple but it's really effective and often what our clients seem to be drawn to the most". 2. Consider the audience & avoid jargon Before your CV gets to the Hiring Manager, it may be screened by an HR or recruitment professional so it's crucial to ensure that your CV is understandable enough that every person reviewing it could gauge your fit. Whilst showing your technical ability is important, ensure that you save yourself from anything excessively technical meaning only the Hiring Manager could understand what you have been doing. 3. Showcase your technical skills There is, of course, a need to showcase your technical skills. However, you should avoid a long list of technologies, instead clarify your years of experience and competence with each of the tools. Within the Data & Analytics market specifically, clarifying the tools that you used to analyse or model is very important and writing those within your work experience can be very helpful. Wesley, who heads up our French team, explained where candidates can often go wrong: "Candidates often write technical languages on their CV in long lists and forget to make them come to life. My clients are looking for them to give examples of how and when they have used the listed tools and languages"4. Consider the impact of your workJust writing words such as 'leadership' or 'collaboration' can often easily be over-looked. It's important that you are able to showcase the impact that you work has beyond the traditionally technical. Think about how you can showcase the projects that you have lead or contributed to and what impact it had on the business. Often people forget the CV isn't about listing your duties, it's about listening your accomplishments.  Ewan, our Nordics Senior Manager brings this to life: "I would always tell someone that whenever you are stating something you did in a job you always follow up with the result of that. For example, 'I implemented an Acquisition Credit Risk Strategy from start to finish' – but then adding, 'which meant that we saw an uplift of 15% of credit card use'".  Joe, New York Senior Manager, concurs: "Actionable insights are important, results driven candidates are what our clients are looking for. So instead of 'Implemented A/B Testing', I'd get my candidates to make that more commercial, such as 'Implemented A/B test that result in 80% increase in conversion'". 5. Use your Personal Summary A personal summary is effective when it comes to technical positions, as some people can often overlook them. Use this to summarise your experience and progression as well as indicate the type of role and opportunity you are looking for. If this is highly tailored to the role you are applying for, it can have an extremely positive impact. For example: 'Highly accomplished Data Scientist, with proven experience in both retail and banking environments. Prior experience managing a team of five, and proven ability in both a strategic and hands on capabilities. Proven skills in Machine Learning and Statistical Modelling with advanced knowledge of Python, R and Hadoop. Seeking Data Science Manager role in a fast-paced organisation with data-centric thinking at it's heart'. 6. Consider what work and non-work experience is relevant If you've been working in the commercial technical sphere for more than five years, it's likely that your part time work experience during university or the non-technical roles that you took before you moved into your space are no longer as relevant. Ensure you are using your space to offer the Hiring Manager recent, relevant and commercially focused information. However, do not leave gaps just because you took a role that didn't relate to your chosen field, you don't need to describe what you did but have the job title, company and dates to ensure you are highlighting a clear history of your experience. It's important to note that you are more than just your work experience as well, Principal Consultant Conor advises candidates to talk about more than just their work accomplishments:"Listing non work achievements can help make the CV stand out. If someone has a broad range of achievements and proven drive outside of work, they will probably be good at their job too. Plus, it's a differentiating point. My clients have found interesting talking points with people who have excelled in sports, instruments, languages and more specifically for the Analytics community – things like maths and Rubik's cube competitions". 7. Don't forget your education For most technical roles, education is an important factor. Ensure that you include your degree and university/college clearly as well as the technical exposure you had within this. If you did not undertake a traditionally technical subject, make sure you highlight further courses and qualifications that you have completed near this section to highlight to the Hiring Manager that you have the relevant level of technical competence for the role. 8. Don't include exaggerated statementsIt goes without saying that if you are going to detail your experience with a certain technical tool or software that you could be asked to evidence it. Saying your proficient in R when you've done a few courses on it won't go over well, especially if there are technical tests involved in the interview process. At the same time, don't undervalue your expertise in certain areas either, your strengths are what the Hiring Managers is looking for. 9. Don't get too creativeUnless you're in a creative role it's unlikely that the Hiring Manager will be looking for something unique when it comes to the CV. In fact, very few people can pull of an overly flashy CV, most of them being those that work specifically in design. When in doubt, stick to standard templates and muted tones. 10. Tailor, Tailor, Tailor! Time is of the essence and when it comes to reviewing CVs and you don't have long to make an impact. Make sure to customise your resume using keywords and phrases that match the job description (if they match your own, of course). For example, if the role is looking for a Business Intelligence Analyst with proven skills in Tableau you would not just claim, "experience in Data Visualisation", you'd list the software name, "experience in Tableau based Data Visualisation". Although every job description is different, all it takes is a few small tweaks to ensure your maximising your skillset. If you're looking for your next Data & Analytics role or are seeking the best candidates on the market, we may be able to help. Take a look at our latest opportunities or get in touch with one of our expert consultants to find out more. 

Why choose a career in credit risk | Harnham US Recruitment
If your education and work experience have given you solid skills in diligence, quantitative analysis, computer software and communication, then you're well on your way to becoming a highly valued member of the workforce. But why would a career in Credit Risk be a good choice over the myriad of other jobs that would welcome someone with those particular skills? Here are a few compelling reasons: It's a very lucrative professionWith a huge proportion of your life taken up by work, nobody should do a job purely for the money. The monthly paycheck may look nice on your bank balance, but there's a lot to be said for being in a job that makes you happy, not just rich.There's no denying that a Credit Risk Analyst salary is a good one, with research from payscale.com suggesting the average salary sits at just over $80,000 with bonuses potentially adding another $10,000 to that figure. The benefits that come with that aren't to be sniffed at either. With companies competing for the best talent, they need to be come up with a range of added extras to tempt candidates including holiday allocations well above average, private medical insurance and flexible work patterns. It's a job that's based on dataAfter the industrial age and the technological age, now many analysts say we're now living in the data age. Never before has it been easier to collect, collate and cross-reference information from a vast number of sources. You no longer need to rely on a basic credit report and salary history to make a sound assessment of creditworthiness. Many roles have been revolutionized by so-called 'Big Data' and credit risk jobs are no different. It's a role that has always been governed by information, and the more you have at your disposal, the better decisions you'll be able to make and the better strategies you'll be able to put together. There's a positive job outlookA study from Oxford University suggests Credit Analyst sits 26th on a list of roles most at risk from automation, sitting just above Parts Salespersons and below Milling Machine Setters. However, contrary to this and other reports that AI is going to make all our jobs redundant in the not-too-distant future, Credit Risk is an area that's actually expected to grow; data from the US Bureau of Labor Statistics suggest an increase of 10% between 2012 and 2022. While computers can do an excellent job of presenting data, there's a huge amount of human interpretation that needs to be done to deliver reasoned and thorough insight – humans may not be perfect, but nobody wants to put a potential repeat of the 2008 economic meltdown in the hands of machines. There's an excellent career pathMany of those sitting in boardrooms in some of the country's biggest companies will have begun their careers in Credit Risk. It's a position that gives you an excellent insight into the interests of the company you're working for as well as the typical applicants you're assessing. Whether you decide to climb the credit risk ladder to more senior finance positions or branch out into sales or marketing functions, this grounding of business acumen and customer insight is sure to stand you in good stead. For the latest opportunities at Harnham, take a look at our credit risk jobs here

Hiring a BI Manager – Trends and Challenges | Harnham Recruitment post
With all the talk of big data and data science being able to predict what colour shirt I will buy in four years' time (probably white or blue for those who don't know me!), effective business intelligence is sometimes passed by or considered old news. The reality is that companies are realising that they can get much more from their business intelligence and are changing their strategies to deliver interactive, insight-driven and visualised reports. Not every data-driven decision needs machine learning algorithms behind it, and quality business intelligence enables all managers to be effective decision-makers. These strategies are creating some obvious trends in the market, resulting in a change in expectations when hiring a BI Manager. Key BI TrendsData Visualisation – Companies of all sizes are implementing Qlikview and Tableau (amongst many other tools) to create attractive, interactive visualisations, to harness intelligence, in a way that will capture attention in a presentation. Insight Driven – A BI professional can't simply develop automated reports anymore. Analysts are often required to offer suggestions for business change and present insight to decision makers. Hands-on Management – BI managers and even heads of business intelligence are expected to keep coding well into their management years, with the logic that problems can be spotted quicker when they are in the trenches, coupled with strategic and line management work. Data Ambassadors – BI professionals are becoming door-to-door data sellers, coaching teams in a business on the benefits of using data to optimise their teams and decisions to save or bring in more money. Heads are in the Cloud – Companies are using cloud-based data warehouses such as Redshift to save on storage costs, whilst creating a centralised data warehouse for BI. Alternative Data Sources – Companies are looking to use the web and social media data, alongside numerous other sources to generate deep insights for managers. The BI Manager EffectI am completely sold that all of these features represent the future of business intelligence. The few companies that are doing all of the above well enough, are doing advanced work in the area and these companies will be leveraging big commercial gains from their business intelligence teams. The problem is that only a few businesses are doing all of the above, so only a handful of professionals have the relevant experience, and as a result expect top dollar to bring all of those skills. Therefore, it is prudent to be flexible with your hiring requirements. Look for a bright, passionate candidate, who can readily grasp the shift in business intelligence trends, and is keen to plug skills gaps. An enthusiastic business intelligence professional will get up to speed with whatever they were missing. Don't be too quick to dismiss those who are not ready-made BI managers on paper. Message to CandidatesFor all aspirational or existing business intelligence managers and leaders, I would advise you try to stay hands on as long as possible. I know some of you dream of never seeing a line of SQL code again, however, the trend in hiring for hands-on business intelligence management positions means that keeping your tech skills sharp will really keep your options open moving forward. It would be great to hear your experiences, so please feel free to comment below on the trends you see in your business. Have you needed to remain hands on as you progress within your career? Or are you looking for a multi-skilled BI manager, and it is proving hard?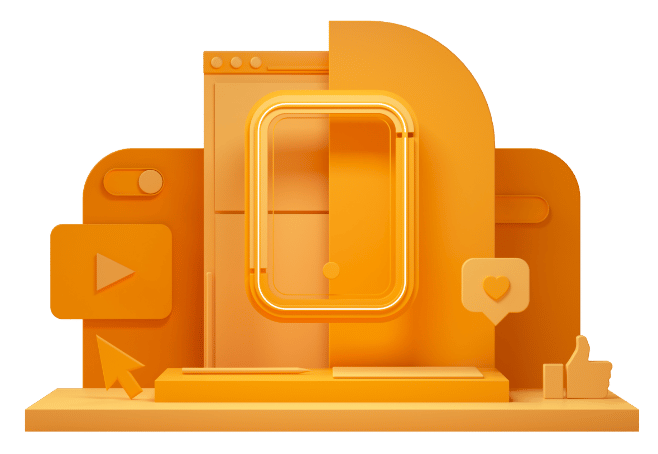 CAN'T FIND THE RIGHT OPPORTUNITY?
If you can't see what you're looking for right now, send us your CV anyway – we're always getting fresh new roles through the door.