Conversion Rate Optimisation Specialist
Location: London
Salary: £55,000
WFH: Fully remote
Role
I am seeking a highly skilled Conversion Rate Optimisation Manager to join a world-leading insurance company. As a Manager, you will be responsible for working with clients to optimize their websites and online platforms to increase conversion rates and drive revenue growth.
Responsibilities:
Conducting in-depth analyses of clients' websites and online platforms to identify areas for improvement in conversion rates
Developing and implementing effective conversion rate optimization strategies and tactics
Conducting A/B and multivariate testing to determine the most effective website design, messaging, and calls-to-action
Providing clients with regular reports on the success of their optimization efforts
Collaborating with clients' marketing and web development teams to implement optimization strategies and tactics
Staying up-to-date on industry trends and best practices in conversion rate optimization
Requirements:
3+ years of experience in conversion rate optimization, preferably in an agency setting
Proven track record of increasing conversion rates for clients
Expertise in A/B and multivariate testing methodologies
Strong analytical skills and attention to detail
Excellent communication and collaboration skills
Knowledge of web design and development principles
Proficiency in Google Analytics, Google Tag Manager, and other relevant tools
HOW TO APPLY
Please register your interest by sending your CV to Olawale Garuba at Harnham via the Apply link on this page

What is Product Analytics?
What is product analytics?
Knowing how well, or not, your customers or service users interact and engage with a product is integral to the success of your business.
Whether it's a bed from a furniture store or a button on a website, having the insight to understand how easy it is to use or how desirable it is amongst your customer base, then enables teams to go back, tweak the product and optimise it to its full potential.
This is where product analytics comes into its own. Those working within the field – product analysts – are integral in increasing conversion rates – whether that's purchase rates or how user-friendly a product is – using a mixture of digital customer analytics and data science. From the NHS to Ikea, product analysts are highly sought after in nearly every industry as they strive to make their services and products the best they can possibly be.
What happens if work needs to be done on a product?
Initially, product analysts would undertake testing, such as AB testing, to decipher if there is a more favourable way of presenting the product or service to their customer base. They may also look at implementing tools such as personalisation, a newer capability on the market, to target their service to a specific user, making it more relevant and therefore able to boost conversion.
Once the product analysts have gathered any insights on what would optimise the tools, products, and services, these are then taken to stakeholders to kickstart the process of improvement. From here, updates are made by teams such as those in user experience (UX), and the product is re-launched and continually monitored.
The different arms of product analytics
Product Analytics, while seemingly a straightforward division of Data & Analytics, is extremely broad and split up into a multitude of sub-divisions. So, while all teams may be integral in spotting room for optimisation, their exact role will be different to another analyst.
For example, a trend analyst will analyse trends over a specific period, learning about those patterns and then optimising products or services for those times. Tesco, for instance, will be prepared to put the purchase button of turkey, pigs in blankets, and roasting potatoes at the front and centre of its website at Christmas.
Journey analysts however will measure where customers come from to engage with a product or service, be it a banner ad, an email, or a social media post. They'll also look at where in the customer journey purchasers or users drop off, finding kinks in the service experience that need to be ironed out.
How to get into product analytics
Like the sound of what a product analyst does? Here's how to work your way into the industry.
Most businesses will aim to hire individuals with an extremely proficient maths or statistics background; business analytics qualifications will also stand you in good stead as will data science. Additionally, you'll need to showcase a good understanding of SQL – the tool most frequently used within the sector.
Degrees are no longer as important as they once were, especially in the current climate where there are more vacancies than skilled candidates. Many businesses are far more open to hiring potential employees who hold a few crucial skills and then upskilling them as they go, rather than finding the polished product.
However, the division doesn't usually see graduate-level talent enter, it can take up to 18 months of work until candidates can think about becoming a product analyst. However, once you're there you can expect a starting salary of £35,000+ and the opportunities to reach up to £120,000 per year.
Product Analytics is a relatively new division within data and analytics, but one that is gaining traction at rapid rates. By 2028, the area is predicted to be worth $16.69bn as it gains popularity across businesses worldwide, helping them to both streamline and optimise their products and services.
If you are interested in entering the world of product analytics, please speak to one of our team today or take a look at our vacancies here.

How Programmatic Is Revolutionising Advertising | Harnham Recruitment post
With consumerism on the rise, and a drastic shift away from traditional avenues of advertising, the use of Digital Marketing and the demand for business to become more technically 'savvy' is continuously increasing. The extent of different digital media channels in the advertising space, as well as the recent evolution of approaches such as Programmatic Advertising, has caused confusion as to which approach is the best for businesses to adopt and for well versed Digital Marketers to reflect on what their next career step should be. Irrespective, Programmatic is such a buzzword within the market at present and is widely predicted to become the future of display advertising. Despite this, many have a lack of understanding as to what it actually is. Whether you are looking for a career change or to embed Programmatic into your marketing strategy, here are some considerations:
Defining Programmatic Programmatic advertising is the automated process of bidding for advertising inventory to allow for the opportunity to display a relevant advert to the desired consumer in real time. At a basic level, parties from the 'supply' side of programmatic will sell an impression referred to as 'audience 'inventory' through a Supply Side Platform. Facilitated by the ad exchange, such inventory is shared with advertisers who have submitted their desired audience preference through a Demand Side Platform.Within this online, automated marketplace, all advertisers will bid within the auction and the highest 'bidder' will then win each impression. The advertiser, typically a media agency or in house team of specialists, will begin to target users through Programmatic Ads that can be online or Out Of Home (OOH).
Redefining your advertising strategy With pre-existing modes of marketing such as, newspapers, radio, TV and, more recently, social media and paid search; it is worth considering the additional ways in which Programmatic advertising can benefit your business.Rather than utilising Data-driven 'trial and testing' methods to assess what will attract audiences to your site, Programmatic advertising uses a personalised approach by only targeting users who have expressed an interest in specific products or services. The automated process of identifying target users enables this to be a lot less manual than traditional modes of advertising. As a result, this will save your business time and unnecessary resources dedicated to Predictive Analysis, which will particularly benefit smaller businesses who may have a limited marketing budget. Programmatic advertising is also not just limited to online. The development of OOH has revolutionised the power, audience reach and impact of this long-standing method of advertising, allowing it to "bring data into the physical world" on a mass scale. As well as delivering a single ad to the right user at the best time, Programmatic advertising can enable your business to target hundreds of relevant consumers based on their online activity and location. This form of audience targeting is still incredibly new to the marketplace and is continuing to expand. By 2021, it is anticipated that Programmatic will further bridge the gap between digital and offline media by programmatically purchasing tv adverts; representing approximately one third of global ad revenue.
The future of advertising careersIf you are looking for a long-term career within advertising, Programmatic is a great route to gain exposure within, given that it already dominates the industry, and looks set to continue to. Due to such high demand and the lack of quality candidates within the market, Programmatic specialists are incredibly desired and retained by employers. As such, businesses are consistently searching for more talent within their team. Once onboard, they often invest heavily in training, personal development and internal progression. There is often a misconception that Programmatic is not scientific, however, specialists often sit in Data teams and utilise Analytics software or Data Visualisation tools daily; extracting and manipulating Data. Server-side scripting is also a huge part of the role; if an ad is not displaying on a site suitably, the Programmatic team will be required to dive into the JavaScript or HTML code to troubleshoot the issue. So, if you are looking for a Data-led vertical of advertising, Programmatic is a great career path. However, the supply and demand side are kept very separate due to the difference in tools utilised. Transitioning between the two can be incredibly problematic, especially further into your career so, if you are looking into a specific route, make sure you are making an informed decision. If Programmatic sales, inventory analysis and yield optimisation are appealing, the publisher side could be a great route. Alternatively, if setting up and monitoring campaigns or segmenting audience Data is of interest, I would advise starting agency side.Whether you're looking to venture into a new aspect of digital media or require specialist talent within your team, we can help.Take a look at our latest opportunities or get in touch with myself at francescaharris@harnham.com to find out more.

Weekly News Digest: August 15th – 19th | Harnham Recruitment post
This is Harnham's weekly news digest, the place to come for a quick breakdown of the week's top news stories from the world of Data & Analytics.
KD NUGGETS: IS THERE A WAY TO BRIDGE THE MLOPS TOOLS GAP?
Interactive notebooks are essential for artificial intelligence (AI) and machine learning (ML) development but are incompatible for production environments. As a result, all ML projects must include a step to covert notebooks into a well-designed software system. This leaves a distinct absence of technology to aid developers in the conversion.  So, is productionising notebooks a good idea?Interactive code interpreters are helpful for reporting and exploratory data analysis, but they are not suitable for producing high-quality code for a number of reasons…·       There is no test harness·       Notebooks discourage modularity·       Fault tolerance; if one part of the notebook fails or a computer reboots, data scientists need the ability to pick up work from the last stopping point vs. starting from the beginning·       Code review and versioning for notebooks is problematic.We need to reduce workflow bottlenecks and help data science realise data's full potential with clear separation between the development environment and the production stack.To read more about this, click here.
SOLUTIONS REVIEW: HOW TO DRIVE CONVERSIONS WITH ANALYTICS AND AI TECHNOLOGIES
Before making a purchase decision, consumers often go through a lengthy process that involves researching a product online, reading reviews and opinions, and scouring social media for other people's experiences with the brand. This results in a congested consumer journey for companies trying to attract customers in today's extremely competitive market.To combat these challenges, companies are using marketing as a tool to divert customers' attention at the right stage of the purchasing process by promoting themselves as the superior alternative.The first step toward driving conversions in the marketing pipeline with analytics and AI starts with understanding the typical barriers retailers must overcome with their marketing and outreach strategies. Those barriers include:·       Lack of competitor understanding·       Increasing demands for data privacy·       Missing consumer motivations·       Financial cuts for marketing.  With the help of analytics and AI, brands can get a clearer picture of typical customer behaviour and trigger points that lead to conversions for their competitors, allowing them to better target their marketing spend to increase sales. To read more about this, click here.
VENTURE BEAT: NINE COMMON DATA GOVERNANCE MISTAKES AND HOW TO AVOID THEM
One of the most crucial components in upgrading or improving the data infrastructure of an organisation isn't the hardware or software – it's the data governance that will likely determine the success of the project.A solid data governance programme contains precise rules and guidelines for how data should be produced or obtained, stored, protected, accessed, used, and shared. Both human activity and technological processes are key aspects of the process.To fully understand and manage the data, Data Governance Coach, Nicola Askham shares a guide on the nine biggest mistakes companies make when implementing data governance:·       Initiative is IT-led·       Not understanding the maturity of the organisation·       Data governance is a project·       Misalignment with strategy·       Not understanding the data landscape·       Failure to embed framework·       Attempting the big bang approach·       Tick-box approach for compliance·       Thinking a tool is the answer. Askham closes the report with some advice for companies who are going through the process of implementing data governance. She comments, "Gone are the days when IT made decisions about data because no-one in the business would.  Data governance is all about giving that responsibility to business stakeholders and giving them the skills to articulate their data requirements. IT should no longer have to 'guess' what the business might want done with their data."To read more about this, click here.
HARVARD BUSINESS REVIEW: IS DATA SCIENTIST STILL THE SEXIEST JOB OF THE 21ST CENTURY?
Working as a data scientist was the "sexiest job of the 21st century" ten years ago – but is that still the case in 2022?The job is more in demand than ever with employers and recruiters as AI becomes increasingly popular, and the field is anticipated to continue growing at a rate that will surpass most other fields by 2029.In 2019, job listings for data scientists on Indeed had risen by 265 per cent.  Now, the median salary for an experienced data scientist in a large city such as California is approaching $200,000.However, the job has changed significantly in the last decade – it has become better institutionalised as the technology used in the field has evolved and the focus on non-technical factors, like data ethics and management, have increased.How the technology operates in companies – and how executives need to think about managing data science efforts – has changed, too, as businesses now need to create and oversee diverse data science teams. Companies need to think about what comes next, and how they can begin to think about democratising data science as it continues to grow.To read more about this, click here. We've loved seeing all the news from Data & Analytics in the past week, it's a market full of exciting and dynamic opportunities.
To learn more about our work in this space, get in touch with us at info@harnham.com.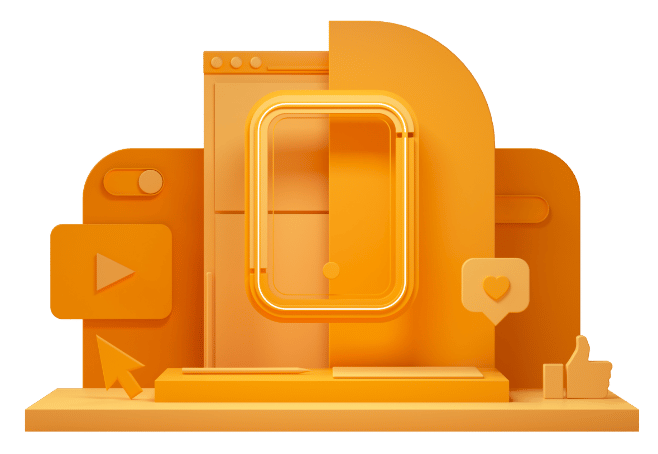 CAN'T FIND THE RIGHT OPPORTUNITY?
If you can't see what you're looking for right now, send us your CV anyway – we're always getting fresh new roles through the door.