Contract Full Stack Engineer
Contract Full Stack Engineer
£750 Per Day Inside IR35
6-month Contract
Fully Remote
The Company
Join a team of skilled professionals and advance your career as a Contract Full Stack Engineer in a financial services and investment management company. Their mission is to deliver the pinnacle of unbiased, expert guidance tailored to an individual's unique financial needs. Take on a leadership role and shape the future of projects while establishing yourself as a trusted and competent Full Stack Engineer in the financial industry.
The Role
The ideal Full Stack Engineer will be expected to:
Develop and maintain software applications and systems that handle financial transactions and data, including trading platforms, risk management systems, and accounting systems.
Participate in the design and development of new features and functionality.
Collaborate with the trading, operations, and compliance teams to understand their requirements and ensure that the software meets their needs.
Troubleshoot and resolve issues that arise in the production environment.
Conduct code reviews and testing to ensure the software is of high quality and meets industry standards.
Participate in agile software development processes, such as sprint planning, stand-up meetings, and retrospectives.
Your Skills and Experience
The successful Full Stack Engineer will have the following skills and experience:
Strong knowledge of Python programming language.
Experience with web frameworks such as Django and Flask.
Familiarity with front-end technologies such as React, HTML and CSS.
Experience with database management systems such as MySQL or MongoDB.
Understanding of Fast API design principles.
Experience with AWS services such as EC2, S3 and Lambda.
Understanding of containerisation technologies such as Docker and Kubernetes.
Familiarity with Agile software development methodologies.
Strong problem-solving and debugging skills.
Good communication skills and ability to work collaboratively with a team.
The Benefits
The successful Full Stack Engineer will receive up to £750 per day inside IR35.
How to Apply
If you are interested in this opportunity, please click the link below to submit your CV directly.

Data Engineer Or Software Engineer: What Does Your Business Need? | Harnham US Recruitment post
We are in a time in which what we do with Data matters. Over the last few years, we have seen a rapid rise in the number of Data Scientists and Machine Learning Engineers as businesses look to find deeper insights and improve their strategies. But, without proper access to the right Data that has been processed and massaged, Data Scientists and Machine Learning Engineers would be unable to do their job properly.  So who are the people who work in the background and are responsible to make sure all of this works? The quick answer is Data Engineers!… or is it? In reality, there are two similar, yet different profiles who can help help a company achieve their Data-driven goals. Data Engineers When people think of Data Engineers, they think of people who make Data more accessible to others within an organization. Their responsibility is to make sure the end user of the Data, whether it be an Analyst, Data Scientist, or an executive, can get accurate Data from which the business can make insightful decisions. They are experts when it comes to data modeling, often working with SQL. Frequently, "modern" Data Engineers work with a number of tools including Spark, Kafka, and AWS (or any cloud provider), whilst some newer Databases/Data Warehouses include Mongo DB and Snowflake. Companies are choosing to leverage these technologies and update their stack because it allows Data teams to move at a much faster pace and be able to deliver results to their stakeholders.  An enterprise looking for a Data Engineer will need someone to focus more on their Data Warehouse and utilize their strong knowledge of querying information, whilst constantly working to ingest/process Data. Data Engineers also focus more on Data Flow and knowing how each Data sets works in collaboration with one another.   Software Engineers – DataSimilar to a Data Engineers, Software Engineers – Data ( who I will refer to as Software Data Engineers in this article) also build out Data Pipelines. These individuals might go by different names like Platform or Infrastructure Engineer. They have to be good with SQL and Data Modeling, working with similar technologies such as Spark, AWS, and Hadoop. What separates Software Data Engineers from Data Engineers is the necessity to look at things from a macro-level. They are responsible for building out the cluster manager and scheduler, the distributed cluster system, and implementing code to make things function faster and more efficiently. Software Data Engineers are also better programers. Frequently, they will work in Python, Java, Scala, and more recently, Golang. They also work with DevOps tools such as Docker, Kubernetes, or some sort of CI/CD tool like Jenkins. These skills are critical as Software Data Engineers are constantly testing and deploying new services to make systems more efficient.  This is important to understand, especially when incorporating Data Science and Machine Learning teams. If Data Scientists or Machine Learning Engineers do not have a strong Software Engineers in place to build their platforms, the models they build won't be fully maximized. They also have to be able to scale out systems as their platform grows in order to handle more Data, while finding ways to make improvements. Software Data Engineers will also be looking to work with Data Scientists and Machine Learning Engineers in order to understand the prerequisites of what is needed to support a Machine Learning model.  Which is right for your business? If you are looking for someone who can focus extensively on pulling Data from a Data source or API, before transforming or "massaging" the Data, and then moving it elsewhere, then you are looking for a Data Engineer. Quality Data Engineers will be really good at querying Data and Data Modeling and will also be good at working with Data Warehouses and using visualization tools like Tableau or Looker.  If you need someone who can wear multiple hats and build highly scalable and distributed systems, you are looking for a Software Data Engineer. It's more common to see this role in smaller companies and teams, since Hiring Managers often need someone who can do multiple tasks due to budget constraints and the need for a leaner team. They will also be better coders and have some experience working with DevOps tools. Although they might be able to do more than a Data Engineer, Software Data Engineers may not be as strong when it comes to the nitty gritty parts of Data Engineering, in particular querying Data and working within a Data Warehouse. It is always a challenge knowing which type of job to recruit for. It is not uncommon to see job posts where companies advertise that they are looking for a Data Engineer, but in reality are looking for a Software Data Engineer or Machine Learning Platform Engineer. In order to bring the right candidates to your door, it is crucial to have an understanding of what responsibilities you are looking to be fulfilled.That's not to say a Data Engineer can't work with Docker or Kubernetes. Engineers are working in a time where they need to become proficient with multiple tools and be constantly honing their skills to keep up with the competition. However, it is this demand to keep up with the latest tech trends and choices that makes finding the right candidate difficult. Hiring Managers need to identify which skills are essential for the role from the start, and which can be easily picked up on the job. Hiring teams should focus on an individual's past experience and the projects they have worked on, rather than looking at their previous job titles. If you're looking to hire a Data Engineer or a Software Data Engineer, or to find a new role in this area, we may be able to help. Take a look at our latest opportunities or get in touch if you have any questions. 

Contractor Roles: Testing the Waters for Full-Time
If 2020 taught us anything, it was the importance of flexibility and adaptability. It also gave us time to reflect on what we wanted from our careers and how to truly balance family life when we were both working from home and managing family tasks. So, if you found yourself wanting to try something new, one option may have been taking on a contractor role. Why Contracting Can Fast Track You Through the DoorTaking on this type of role is a good way to 'test the waters' for both the client and the candidate. While the focus is more often on contract-to-hire roles, we also have candidates and clients more interested in freelance projects. For example, someone may be in media most of the year, but for a shorter-term project of a few months, they might be a Business Analyst. These freelancers are experts in their field and can often hit the ground running to help launch or implement a project. So, who's looking for someone interested in either a contract-to-hire or a freelance contract role? There are such a wide variety of businesses, it's hard to narrow it down to a few businesses. In today's changing times, the better question might be, who isn't sourcing for prospective candidates interested in a contractor opportunity?  If you think about how fast things move in marketing and entertainment which includes sports marketing as well, it makes sense that contractor roles or contract-to-hire opportunities are the order of the day. Admittedly, we saw the largest uptick in contractor roles during the early days of COVID as businesses moved everything online and realized they weren't dependent on local talent. As the name implies, this is short-term with the goal of trying a candidate out to see if they're a good fit and vice versa for the candidate to see if the employer is a good fit for them. And for businesses with urgent projects or wanting to get a larger project launched, it gives them a fast track to get someone on board. If the person works out well, then they may be hired on permanently. 5 Markets to Consider for Contracting RolesDigital MarketingEntertainmentSports MarketingConsumer GoodsBioTechWhile the focus for many clients interested in finding candidates on a contract basis are in businesses such as Digital Marketing, Entertainment, Sports Marketing, and Retail, newer markets include start-ups. For Data Scientists interested in working for a startup, they may choose to Contract for a smaller project with the idea of becoming full-time once the project is complete and the client has had time to 'try before they buy' to see how a prospective candidate works best in a team and for the client.State of the Contractor Market from 2020 to 2022Contract did well in the industry compared to full-time most likely due to concerns over budgets, headcounts, and how both businesses and individuals were figuring out how to navigate a new way to work.In early 2021, there was a dip in contracting roles as the vaccine rolled out and companies began to hire full-time employees directly again. However, as 2021 comes to a close, there still remains an air of uncertainty which has led to an uptick in Q3 and Q4 numbers.However, in the next six months, the state of the contractor market is expected to remain steady. Though COVID will be an indicator of the market ups and downs, there remains an inverse correlation in the contractor niche that during COVID, there was high demand for contractors, and when business is booming, there's more of a demand to hire candidates upfront without testing the waters first.Benefits of Choosing Contractor RolesWhether you choose Contract-to-Hire or a Freelance Contractor role, here are some of the highlights for candidates:Remote flexibilityProductivity over locationNegotiating powerContract-to-hire roles are good for candidates with 2 -5 years of experience while Freelance Contractor roles are best suited to mid-to-senior level roles requiring 5 – 15 years of experience.It's important to keep an open mind regarding Contractor roles. Consider this. Often, those looking for a change or a challenge, will leave a full-time role, take a leap of faith to do contract work for a business they believe in, and with the end game in mind of a full-time offer. But having taken that leap of faith, they may have shown they can do more, or gained a promotion, and thereby have stronger negotiating power than if they were simply hired directly into a full-time role.If you're interested in the Data & Analytics industry, Harnham may have a role for you. Check out our current contract jobs or contact one of our expert consultants to learn more.  For our West Coast Team, contact us at (415) 614 – 4999 or send an email to sanfraninfo@harnham.com.  For our Arizona Team, contact us at (602) 562 7011 or send an email to phoenixinfo@harnham.com. For our Mid-West and East Coast teams contact us at (212) 796-6070 or send an email to newyorkinfo@harnham.com.  

What's Hot in NYC's Data Market? Modern Analytics Engineering is on the Rise
New York has always set the stage for what's next. When it comes to the latest in the tech stack, it's modern Analytics Engineering is the latest addition to the Data and Analytics industry. The role of Analytics Engineer is one of the newer positions in the world of Data, and in NYC, a hub of media, advertising, and e-commerce – it's emerging as one of the most in-demand markets in New York and beyond.
Why You Might Need an Analytics Engineer
Data-driven businesses interested in building value for their customers often turn to a mix of Analytics and Data Modelling Engineer. The Data Engineer creates the infrastructure, platform development, and Data movement for the purpose of Machine Learning and Analytics downstream. Ultimately, the Analytics Engineer role is quite similar to the typical Data Engineer but differs in that it doesn't involve platform development or infrastructure the same way.
Analytics Engineering is a relatively new term within the last five years and are coming into this field from a variety of backgrounds. But the most in-demand background moving into this role is Data Engineering. Why? For the most part, it's those individuals who can not only script in Python but also do Python programming on the backend.
Key Aspects of this Role:
Warehouse architecture (e.g., Snowflake, Redshift, BigQuery), and Data Modeling with a popular and relatively new tool dbt (originally Fishtown Analytics), for use by Analysts.
ETL Development
Data visualization
Other tech such as Fivetran, Stitch, and Python
With SQL and Data modelling being the real meat and potatoes of the position, people often move into an Analytics Engineering position that requires little Python experience – however, the salary you can expect if Engineering or Data Science experience and proficiency in Python is substantially higher. It poses an interesting opportunity for Analysts, Data modellers, and Data visualization folks interested in learning a modern engineering stack to make a transition into a more technical, and higher-paying role.
Why You May Want to Consider an Analytics Engineering Role
People move into this role from careers as Analysts, Data Scientists, Data Engineers, and even Software Engineers, a unique career progression in this industry. For the already heavily technical professionals – this is a role that provides both engineering challenges and the chance to work close to the business. Wherever you are on your career journey, Analytics Engineer is a great opportunity from a career growth perspective and can help get you where you want to go. You're no cog in the wheel here. As an Analytics Engineer, you can help drive decisions that make an impact for your company.
Analytics Engineers on Your Team Can Drive Value for Your Business
Though this position is relatively new in the grand scheme of technological advances to help drive business, it is in demand and growing exponentially. So, it's important to know if you're business needs someone to fill this role, you need to know what you're looking for. For companies, whose main objective is making Data-driven decisions regarding customer retention, marketing campaign conversion, supply chain analytics, etc.
The role of the Analytics Engineer can be a perfect addition to both managing large amounts of Data coming into the businesses and helping drive value.
Take a look at our latest Analytics Engineer jobs here or get in touch with one of our expert consultants to find out more:
For our West Coast Team, contact us at (415) 614 – 4999 or send an email to sanfraninfo@harnham.com.
For our Arizona Team, contact us at (602) 562 7011 or send an email to phoenixinfo@harnham.com.
For our Mid-West and East Coast teams contact us at (212) 796-6070 or send an email to newyorkinfo@harnham.com.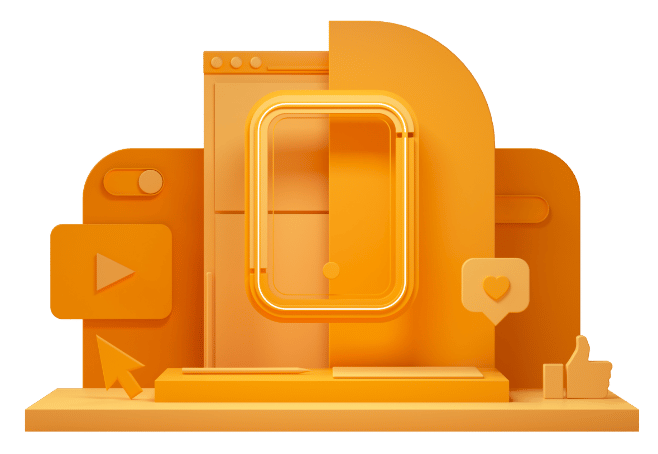 CAN'T FIND THE RIGHT OPPORTUNITY?
If you can't see what you're looking for right now, send us your CV anyway – we're always getting fresh new roles through the door.