Consumer Insights Executive
City of London, London / £35000 - £40000
CONSUMER INSIGHTS EXECUTIVE
UP TO £40,000
LONDON, EC4 (HYBRID)
THE COMPANY
Harnham is working with an established FTSE 250 fintech that specialises in online trading across 5 continents. They offer bespoke tech products that their clients use for trading. They are looking for a consumer insight executive for their insights function The role would require you to conduct a range of quantitative and qualitative research to give actionable insights to stakeholders in marketing, product, design, new business etc. to help them understand their paths to trading, product innovation and new markets to cover.
THE ROLE
You will:
Manage end-to-end research projects
Conduct quantitative research, including survey scripting, data analysis and reporting on topics such as investment, consumer trends and brand performance.
Conduct interviews and focus groups with key clients in the industry
Competitor analysis
UX research on their products and services
Manage a key range of stakeholders
YOUR SKILLS AND EXPERIENCE
You will need to have:
Experience working on market research projects
Understanding of quantitative surveys and data analysis in consumer research
Experience in qualitative research
Ability to draw out key insights from data to give actionable recommendations to key stakeholders.
INTERVIEW PROCESS
The process looks like:
1st stage: Initial interview with Hiring manager - get to know you and ask initial questions
2nd stage: You will then be given a home based task - where you will be expected to design research, present insights, analysis of raw data to draw conclusions from a given scenario.

Three Years Of GDPR: The Evolution Of Data Protection | Harnham Recruitment post
Since its inception in 1991, the World Wide Web – or the internet – has grown immeasurably, with its capabilities exceeding the expectations of anyone who witnessed its implementation only 30 years ago. Now, it's hard to think of a world without it; where would we be without unlimited knowledge at the touch of a button, the ability to maintain friendships with people halfway across the world or cat videos?Of course, the internet isn't always a positive place. As the popularity of the online world grew, there also became an increased risk, particularly to our identities and our money. In 1998, to combat the mismanagement of data both online and offline, Parliament passed the Data Protection Act. Compiled of eight different principles, from fair and lawful processing to disallowing data transfers from outside of the EU, this law aimed to help reduce the risk of data mismanagement and data breaches, while holding the power to fine and prosecute those who didn't comply. In January 2012, the European Commission wanted to take these laws one step further. As we began to enter a digital-first age, where the online world began to blend seamlessly with our daily lives, questions around whether the Data Protection Act of 1998 was robust enough to protect EU citizens. On May 25th, 2018, the General Data Protection Regulation (GDPR) was introduced. Not only did this new law enforce tougher rules around data protection, including the protection of genetic data and biometrics, but it made business data collection far more transparent. For the first time, internet users were able to see exactly how and why their data was being used, and they were given the autonomy to opt-out of giving away sensitive data. Additionally, consumers now have the right to request 'to be forgotten', with all stored data being wiped from a business' database with the click of a button. As we edge closer to the three-year anniversary of the implementation of GDPR, we look at how the new laws have impacted both consumers and businesses, for better and for worse. Consumer trustBoth sides of the coin tell a very different story when it comes to consumer trust and GDPR. The general consensus amongst businesses across the EU is that GDPR has greatly improved consumer trust, with 73 per cent reporting that the regulations have notably improved data security. Unfortunately, this sentiment isn't shared by consumers. 84 per cent feel that GDPR hasn't been taken seriously by businesses, and the level of security they feel when giving data to certain sectors varies hugely. While financial services, such as banks, have gained nearly half of consumers' trust, hospitality, for example, are lagging behind with not even a quarter of consumers happy with the level of security. But, looking at data breaches that have occurred since the implementation of GDPR, this level of dissatisfaction and worry from consumers comes as no surprise. From 280 million Microsoft users' data being left unprotected to over a million of Mashable's staff and consumer data being leaked by hackers, GDPR hasn't necessarily solved the problems it was set out to manage, and consumers are concerned. Consumer controlDespite the worry of continued breaches and hacks, consumers do feel however that GDPR has improved the control they have over their own data. From being able to opt-in instead of having to opt-out, to having greater choice over the information given away through cookies, consumers feel much happier to be able to walk away from the brands they don't trust and/or have no interest in. Education around Data privacy GDPR, since its inception, has been something that has eluded many. Filled with jargon and lacking much in the way of accessible educational assets, consumers – while aware of their data concerns – are still unsure of how to protect themselves against hacks or breaches. For example, only 14 per cent of internet users encrypt private conversations and only a third change their passwords regularly. While GDPR has undoubtedly been a positive step forward for businesses and consumers alike, it is clear there is room for great improvement. It is expected that as the world continues to evolve into a digital-first society, especially post-COVID as many of us move online for good in our working lives, and the need for much-improved data security becomes paramount, GDPR laws and business compliance will need to continue to evolve and improve and fast. If you're looking for your next opportunity, or to build out your Data & Analytics team, we can help. Take a look at our latest opportunities or get in touch with one of our expert consultants to find out more. 

Why Should You Care About Data-Driven Marketing? | Harnham Recruitment post
Marketing has been undergoing a fundamental change for some time. Elite marketers have been rethinking and reiterating their strategies, using increasingly sophisticated data.  and this trend has been further accelerated by the pandemic.Consumer behaviour has changed significantly since the pandemic began. Between March and August 2020, 70 per cent of consumers tried new digital shopping channels. Such significant changes have rendered many existing data models invalid. Data-driven marketing offers new insights into consumer behaviour and can render huge impacts in refining and enhancing marketing strategies. So, why should you care about data-driven marketing? Offers better clarity about the target audience 67 per cent of lead marketers agree data-based decisions beat gut instinct. Data-driven marketing allows marketers to quickly filter through data and determine the most relevant and accurate action to take. With the right data, marketers can assess customer data to predict behaviours, identify buying patterns and spot emerging trends. Data-driven marketing can also reveal new channels and open up new avenues which organisations can use to engage with audiences and increase revenue. Increases revenue The last 18 months have been tough for businesses, yet through the use of data insight, marketing teams have been able to get ahead of emerging trends. Data-driven campaigns have pushed significant customer acquisition. Better insight into consumers and the channels they use enables organisations to improve their marketing strategy. Indeed, companies that deploy data-driven marketing are six times more likely to remain profitable year-over-year, and 78 per cent of organisations agree that data-driven marketing increases customer acquisition.PersonalisationIn the modern world, advertising is everywhere, and it is endless; consumers see it on their phone, their TV and even on their way to work. Without target advertising campaigns, organisations risk aggravating consumers. 74 per cent of customers already feel frustrated by seeing irrelevant content from brands. To stand out, marketing channels have become more complex. Marketers need to remain creative to capture consumers attention and data driven marketing can help achieve this.Data-driven marketing allows businesses to target specific demographics and user groups at an individual level. By targeting specific user groups at an individual level, marketers are able to use personalised marketing campaigns to build stronger and more meaningful connections with potential customers.With individual customer information, brands can segment a target market and ensure personalised messages are falling into the right place. Data-driven marketing is also able to identify potential customer triggers and create a holistic view of the target audience. This style of personalised marketing campaign makes for a more positive customer experience, and therefore represents excellent return on investment.Data has the potential to become an incredibly valuable resource in marketing. Data soothes the pain points which many marketers face on a day-to-day basis, and help teams to refine, enhance and improve strategy. In a post-pandemic world, data-driven marketing will undoubtedly be essential. To stay competitive, internal marketing and insight teams need to start taking notice of data-driven marketing. Here at Harnham, we understand the importance of data-driven marketing to determined campaigns and guide decisions. So, if you're looking for your next opportunity or to build your Marketing & Insights team, we can help. Take a look at our latest marketing and insights jobs or get in touch with one of our expert consultants to find out more.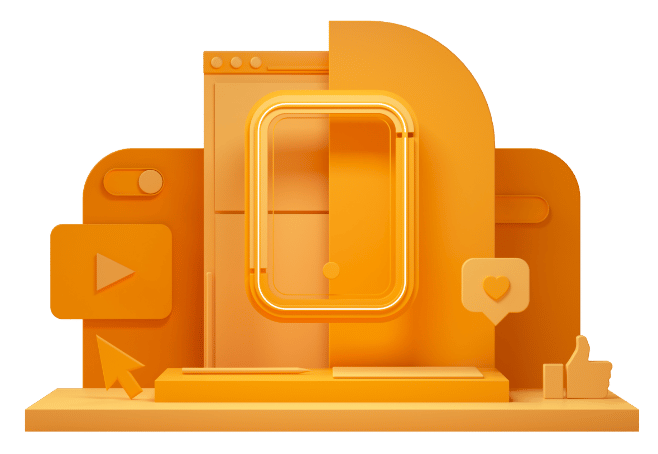 CAN'T FIND THE RIGHT OPPORTUNITY?
If you can't see what you're looking for right now, send us your CV anyway – we're always getting fresh new roles through the door.