City of London, London / £85000 - £95000
COMPUTER VISION LEAD
HYBRID
£85,000 - £95,000
This is an exciting new opportunity for a 3D Computer Vision expert to join a DeepTech start-up!
THE COMPANY
This Deep-Tech start-up are going through a funding round and growing their company substantially. Everyone in the company is an engineering expert so you'll be working with technical people in the industry, as well as working directly with C-level. You will be leading the existing Computer Vision team and working on 3D Data to build Computer Vision models. It's a great opportunity for progression, joining a growing company at this stage of their journey.
THE ROLE
Analyse 3D Data and build computer vision models using Python and PyTorch/TensarFlow.
Manage the existing Computer Vision team and continue to help expand the team by making new hires
Work with engineers to deploy models into production
REQUIREMENTS:
Degree in a relevant subject - PhD / Master's level
An excellent understanding of and experience with Computer Vision models
Experience analysing 3D Video & 3D reconstruction data is a necessity
Tech: Python, Deep Learning (PyTorch or TensarFlow), AWS
SALARY AND BENEFITS
£85,000-£95,000
Equity
Benefits
HOW TO APPLY
Please register your interest for this role by sending your CV to Joseph Gregory via the apply link on this page

Computer Vision: An Overview | Harnham Recruitment post
Computer Vision is a field of Artificial Intelligence (AI) that trains computers and systems to glean meaningful information from digital images, videos and other visual inputs — and act on or make recommendations based on that information. Computer Vision essentially allows computers to 'see', observe and understand.  The process works to mimic human vision. Humans however do have a head start – benefitting from a lifetime of context that underpins their vision, helping them to identify objects, their positioning and recognise if something is wrong with an image. How does it work? Computer Vision requires lots of data to train systems. The data is analysed over and over until it can make distinctions and recognise images. The process utilises two technologies to achieve this: a convolutional neural network (CNN) and a type of machine learning called deep learning. Machine Learning uses algorithmic models that enable a computer to teach itself about the context of visual data and ultimately identify images unassisted, rather than being programmed to recognise an image.  For example, instead of training systems to look for whiskers, long ears and a fluffy tail to recognise a bunny, programmers would feed the machine millions of photos of bunnies, and the model would learn on its own the features that make up a bunny and eventually be able to differentiate it from other images.  The CNN technology helps a machine or deep learning model to break down images to a pixel level, enabling them to 'look'. Pixels are labelled and are then used to perform convolutions (a mathematical operation on two functions to produce a third function) and make predictions based on what it is seeing. The CNN then checks the accuracy of its predictions in a series of repetitions until the predictions start to come true.  The process can be likened to approaching a jigsaw puzzle. Neural networks view the image components, identify the edges and simple shapes and then begins to fill in the rest of the information by using filtering and a series of actions through deep network layers, such as predicting. Through this, you can start to piece all the parts of the image together.  What can it do? Computer Vision is not a new technology; the first experiments with Computer Vision started in the 1950s to interpret typewritten and handwritten text. Nowadays Computer Vision has a number of already-established functions including:  Image classification – viewing an image and being able classify it (a flower or a dog). It can also accurately predict that an image belongs to a certain class. For example, it could be used to recognise and filter images uploaded by social media users. Object Tracking – computers follows an object once it's been detected, often used with images in sequence or as a video feed. For example, self-drive vehicles not only need to classify and detect objects such as people and other cars, but they also need to be able to track them in motion to avoid collisions.  Content-based image retrieval – uses Computer Vision to browse, search and retrieve images from large data stores, based on the content of the images rather than metadata tags associated with them.   These established tasks are being harnessed across numerous sectors and industries, often to enhance the consumer experience, reduce costs and increase security. A few notable examples include augmented reality, automotive, facial recognition and healthcare.    Advancements in the sector Advances in the Computer Vision field have been astounding. Accuracy rates for object identification and classification have gone from 50 percent to 99 percent in less than a decade — and many of today's systems are more accurate than humans at quickly detecting and reacting to visual inputs. New innovations that employ Computer Vision are appearing all the time, with industries utilising the technology to improve and advance their work. In the last couple of months an 'intelligent sensing solutions' company has launched a driver monitoring system (DMS), designed to indicate if you're drowsy or distracted while driving.  Research has revealed that 80 per cent of US accidents are caused by distracted driving in the 3 seconds before the collision. The system monitors the driver's state in real-time, using AI and Computer Vision, to monitor factors including gaze vector, blink rate, and eye openness for signs of drowsiness and distraction. It will also detect actions such as wearing a seatbelt, holding a cell phone, smoking and wearing a face mask. The global market for AI in Computer Vision is expanding rapidly and is predicted to reach $73.7 billion by 2027, and we are likely to see it increasingly filter into our daily lives. If you're looking for your next Data & Analytics role, or to build out your data team, we can help. Take a look at our latest opportunities or get in touch with one of our expert consultants to find out more. 

Sectors Being Transformed By Computer Vision | Harnham Recruitment post
Despite previously covering how Computer Vision functions, we didn't even scrape the surface when it comes to the wide-ranging capabilities of the technology and how advancements in the sector are leading to ground-breaking developments across numerous industries. Think of a core industry and you are likely to find a Computer Vision application already in process. At the very least, plans for it to be implemented in the near future are in motion.  This application of Computer Vision is resulting in improved processes, enhanced consumer experiences, reduced costs and increased security.So where is Computer Vision currently being put into action and what are the real-world implications of its capabilities? AgricultureFarming is a notoriously time-intensive industry, with profits and success reliant on both the efficiency of processes but also the health of crops and livestock. Monitoring the health and wellbeing of animals and plants is a full-time job that often relies on subjective human judgement. But, if warning signs are missed, this can have devastating consequences on yields and livelihood. The combined use of automatised technology such as drones, satellite images and remote sensors can gather huge amounts of data which Computer Vision technologies can utilise to provide comprehensive, real-time monitoring of crop growth and quality as well as animal behaviours. And, crucially, all without manual intervention. For crops this may translate to information on soil conditions, irrigation levels, plant health, and local temperatures. This could have ground-breaking results for an industry where time really is money.The ability to detect plant disease at an early stage should also not be overlooked. Automatic image-based plant disease severity estimation using Deep Convolutional Neural Network (CNN) applications were developed, for example, to identify apple black rot. This will allow farmers to react to potential problem areas at an early stage, distribute available resources efficiently and hopefully avoid any yield loss. RetailIn the retail world, alongside existing security cameras, Computer Vision algorithms can automatically evaluate video material and study customer behaviour. This was particularly relevant during COVID-19 restrictions where the number of people in shops could be monitored automatically in line with the maximum number allowed. In some cases, this would then be attached to an alert system such as a green or red light to stop more customers from entering.Delving deeper, these same techniques can be used to analyse the chosen routes of customers through a store or departments, how long they stay at particular shelves and what they ended up buying. These capabilities can then have implications on the design, structure, and an optimised placement of products.EducationRemote learning has brought about numerous unique challenges, for teachers engaging their class in their lesson became a new challenge – mainly as it is very difficult to constantly monitor the engagement of that class and reengage those students. Engagement detection systems offer a potential solution, where Computer Vision and Deep Learning can detect less engaged students and notify the teacher. This will help with a teachers limited time – signalling to individual students needing extra attention or being able to see if enough students are disengaging to make reengaging the whole class worthwhile. In a similar vein, Computer Vision and Deep Learning can be used to train an AI model that is able to detect if pupils are looking at someone else's paper during an examination. Augmented reality Computer Vision is a core element of augmented reality apps. This technology helps AR apps to detect physical objects (both surfaces and individual objects within a given physical space) in real-time and use this information to place virtual objects within the physical environment. Ikea for example has used the technology to allows prospective customers to test out products at home using the Ikea Place app. Facial recognition Facial recognition technology is commonly used to match images of people's faces to their identities. This is crucial for biometric authentication – allowing mobile phone users to unlock their devices by showing their face. The camera sees the image and the phone analyses it to identify whether the person is authorised on this device – all in just a few seconds.  Healthcare Image information accounts for 90 per cent of all medical data, making it a key element in the medical field. Many diagnoses are based in image processes – such as X-rays and MRI scans. And image segmentations help in medical scan analysis – for example, computer vision algorithms can detect diabetic retinopathy, the fastest-growing cause of blindness. Cancer detection is another key example where the technology is being harnessed to diagnose different forms of cancer. This is particularly useful when examining areas that include tumours but also sections that may appear as tumorous but are benign. The computer vision algorithm identifies the tumours and is not confused by the normal areas that resemble tumours.With the global Computer Vision market size on track to reach $41.11 billion by 2030, the capabilities that the technology can offer will continue to revolutionise numerous industries and bring about life altering and potentially lifesaving solutions.Intrigued by Computer Vision and wondering how to break into the sector? Take a look at our latest Data Science jobs or get in touch with one of our expert consultants to find out more. 

The Advantages And Disadvantages Of Computer Vision | Harnham Recruitment post
"Don't judge a book by its cover". We use this adage to remind ourselves to go deeper and to look beyond the superficial exterior. Except, sometimes, we can't, or won't. Sometimes, our perceptions are pre-programmed. Think family, peer pressure, and social influences. But what about computers? What do they see? In a digital landscape that demands privacy but needs information, what are the advantages and disadvantages of Computer Vision?
The Good: Digital Superpowers Let's be clear, Computer Vision is not the same as image recognition, though they are often used interchangeably. Computer Vision is more than looking at pictures, it is closer to a superpower. It can see in the dark, through walls, and over long distances and, in a matter of moments, rifle through massive volumes of information and report back its findings.So, what does this mean? First and foremost, it means Computer Vision can support us in our daily activities and business. It may not seem like it at first glance, but much of what the computer sees is to our advantage. Let's take a deeper look into the ways we use Computer Vision today.Big Data: From backup cameras on cars to traffic patterns, weather reports to shopping behaviours and everything in between. Everything we do, professional to personal, is being watched, recorded, and used for warning, learning, saving, spending, and social. Geo-Location: Want to know how to get from Point A to Point B? This is where Geo-location comes in. In order to navigate, the satellite must first pinpoint where we are and along the way, it can point out restaurants, shops, and services to ease us on our way.Medical Imaging: X-rays, ultrasounds, catheterisations, MRIs, CAT Scans, even LASIK are already in use. Add telemedicine and the possibilities are endless. The application of these functions will allow faster and more accurate diagnoses and help save lives.Sensors: Motion sensors that only turns a light on when a heat signature is nearby are already saving your home or business money on your electric bill. Now, during a shop visit when you are eyeing an intriguing product, your phone may buzz with a coupon for that very item. Computer Vision sensors are now tracking shopper movements to help optimize your shopping experience.Thermal Imaging: Heat signatures already help humans detect heat or gas and avoid dangerous areas, but soon this function will be integrated into every smart phone. Thermal imaging is no longer used just to catch dangerous environments, it's used in sport. From determining drug use to statistics and strategy, this is yet another example .
The Bad: Privacy Will Forever Change Google is 20 years old this year. Facebook is 15. Between these two media tech giants, technological advances have ratcheted steadily toward the Catch-22 of both helping our daily lives, whilst exposing our data to our employers, governments, and advertisers. Computer Vision will allow them to see you and what you're doing in photos and may make decisions based on something you did in your school or university days. We're already pre-wired to make snap judgements and judge books by their cover, but what will these advancements do to our daily lives? Privacy will change forever. We document our lives daily with little regard to the privacy settings on our favourite social media apps. GDPR has been a good start, but it's deigned to protect businesses and create trust from consumers, rather than truly offer privacy. So far, the impact on our privacy has been limited as it still takes such a long time to sift through the amount of data available. However, the time is coming soon, where we'll need to perhaps think of a privacy regulation businesses, employers, and governments must follow to protect the general population.Fahrenheit 451, 1984, and Animal Farm were once cautionary tales of a far-off future. But Big Brother is already watching and has been for quite some time. Police monitor YouTube videos. Mayors cite tweets to justify their actions. And we, thumb through our phones tagging friends and family without discretion. 
Like every new technological advancement there are advantages and disadvantages. As Computer Vision becomes increasingly prevalent, we'll all need to be aware of the kind of data we supply from to text to image. We can't go back to the way things were, but we can learn about ourselves through the computer's lens. And when it comes to computers and their capabilities, don't judge a book its cover.If you're interested in Data & Analytics, we may have a role for you. Take a look at our computer vision jobs or get in touch with one of our expert consultants for more information.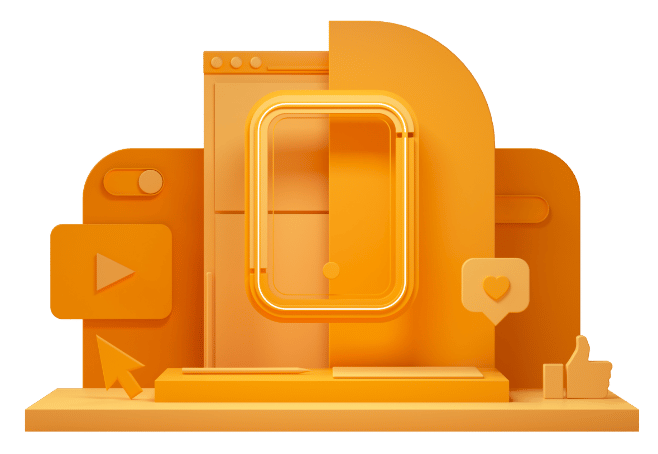 CAN'T FIND THE RIGHT OPPORTUNITY?
If you can't see what you're looking for right now, send us your CV anyway – we're always getting fresh new roles through the door.