Bristol / £70000 - £80000
CLIENT PARTNER
MARKETING AGENCY
UP TO £80,000
HYBRID - BRISTOL
THE COMPANY
This marketing agency are undergoing a lot of growth at the moment, and their client services team is well and truly part of this!
THE ROLE
As a Client Partner, you can expect to be involved in the following:
Managing the day-to-day relationships with some huge accounts
Coach junior members of the team
Produce presentations, proposals, and budgets
Work closely with stakeholders both internally and externally
Collaborate with Campaign and strategy teams to bridge the gaps to clients
YOUR SKILLS AND EXPERIENCE
Experience working for another marketing agency
CRM knowledge is desirable
Good understanding of data
BENEFITS
Salary up to £80,000
Hybrid - 2 days a week in the office
Opportunity to work on some massive accounts
Chance to build out the team
How to apply
If this is something that you would be interested in, send your cv to Theo via the apply link on this page

Contractor Roles: Testing the Waters for Full-Time
If 2020 taught us anything, it was the importance of flexibility and adaptability. It also gave us time to reflect on what we wanted from our careers and how to truly balance family life when we were both working from home and managing family tasks. So, if you found yourself wanting to try something new, one option may have been taking on a contractor role. Why Contracting Can Fast Track You Through the DoorTaking on this type of role is a good way to 'test the waters' for both the client and the candidate. While the focus is more often on contract-to-hire roles, we also have candidates and clients more interested in freelance projects. For example, someone may be in media most of the year, but for a shorter-term project of a few months, they might be a Business Analyst. These freelancers are experts in their field and can often hit the ground running to help launch or implement a project. So, who's looking for someone interested in either a contract-to-hire or a freelance contract role? There are such a wide variety of businesses, it's hard to narrow it down to a few businesses. In today's changing times, the better question might be, who isn't sourcing for prospective candidates interested in a contractor opportunity?  If you think about how fast things move in marketing and entertainment which includes sports marketing as well, it makes sense that contractor roles or contract-to-hire opportunities are the order of the day. Admittedly, we saw the largest uptick in contractor roles during the early days of COVID as businesses moved everything online and realized they weren't dependent on local talent. As the name implies, this is short-term with the goal of trying a candidate out to see if they're a good fit and vice versa for the candidate to see if the employer is a good fit for them. And for businesses with urgent projects or wanting to get a larger project launched, it gives them a fast track to get someone on board. If the person works out well, then they may be hired on permanently. 5 Markets to Consider for Contracting RolesDigital MarketingEntertainmentSports MarketingConsumer GoodsBioTechWhile the focus for many clients interested in finding candidates on a contract basis are in businesses such as Digital Marketing, Entertainment, Sports Marketing, and Retail, newer markets include start-ups. For Data Scientists interested in working for a startup, they may choose to Contract for a smaller project with the idea of becoming full-time once the project is complete and the client has had time to 'try before they buy' to see how a prospective candidate works best in a team and for the client.State of the Contractor Market from 2020 to 2022Contract did well in the industry compared to full-time most likely due to concerns over budgets, headcounts, and how both businesses and individuals were figuring out how to navigate a new way to work.In early 2021, there was a dip in contracting roles as the vaccine rolled out and companies began to hire full-time employees directly again. However, as 2021 comes to a close, there still remains an air of uncertainty which has led to an uptick in Q3 and Q4 numbers.However, in the next six months, the state of the contractor market is expected to remain steady. Though COVID will be an indicator of the market ups and downs, there remains an inverse correlation in the contractor niche that during COVID, there was high demand for contractors, and when business is booming, there's more of a demand to hire candidates upfront without testing the waters first.Benefits of Choosing Contractor RolesWhether you choose Contract-to-Hire or a Freelance Contractor role, here are some of the highlights for candidates:Remote flexibilityProductivity over locationNegotiating powerContract-to-hire roles are good for candidates with 2 -5 years of experience while Freelance Contractor roles are best suited to mid-to-senior level roles requiring 5 – 15 years of experience.It's important to keep an open mind regarding Contractor roles. Consider this. Often, those looking for a change or a challenge, will leave a full-time role, take a leap of faith to do contract work for a business they believe in, and with the end game in mind of a full-time offer. But having taken that leap of faith, they may have shown they can do more, or gained a promotion, and thereby have stronger negotiating power than if they were simply hired directly into a full-time role.If you're interested in the Data & Analytics industry, Harnham may have a role for you. Check out our current contract jobs or contact one of our expert consultants to learn more.  For our West Coast Team, contact us at (415) 614 – 4999 or send an email to sanfraninfo@harnham.com.  For our Arizona Team, contact us at (602) 562 7011 or send an email to phoenixinfo@harnham.com. For our Mid-West and East Coast teams contact us at (212) 796-6070 or send an email to newyorkinfo@harnham.com.  

Harnham secures investment from BGF | Harnham US Recruitment post
We are delighted to announce the completion of a multi-million-pound investment deal with BGF, the UK and Ireland's most active growth capital investor. The partnership with BGF will support Harnham's plans to scale further into the US and Europe as it seeks to accelerate the growth of both the Harnham and Rockborne brands to meet the growing demand for a high-quality, global Data & Analytics workforce.Since our founding in 2006 by myself and David Farmer, Harnham has gone from strength to strength and is now a multi-national business with hubs all over the world including the UK (London), US (Phoenix, San Francisco, New York) and Germany (Berlin). We now employ more than 150 sales consultants and works with businesses from fast growth start-ups to large blue chips. As part of the investment deal, Harnham welcomes Dave Rees to the team as a non-executive, independent director to the board. Dave formerly worked as Chief Revenue Officer for SThree, as part of the board as it grew the business to over £1billion in revenue.Dave will work with Harnham's board to continue with the ambitious global growth plans for the Harnham recruitment business, as well as the build and scale of its new sub-brand company, Rockborne, which was launched in 2021.Rockborne focuses on training, hiring, and placing junior Data & Analytics consultants across a range of blue-chip clients. With the global compound annual growth rate for the Data sector expected to grow by at least 30 per cent in the coming years, Harnham recognised a need to ensure skills gaps were plugged effectively and efficiently if the market is to cope.It is the first business of its kind to employ an Attract-Train-Deploy (ATD) model which has a key focus on ensuring candidates are not only qualification-ready but also business-ready, equipping them with the tailored skills required for the company and team they will be joining.Harnham have experienced significant growth since our inception 16 years ago. During this time, the business has built a reputation as a true market leader in the field of D&A, thanks to our deep sector focus and expertise, the strength of our candidates, and the high quality of our service.As we look ahead to the future, we are delighted to be partnering with BGF on the next stage of our growth journey. Their experience of scaling international businesses and the synergies of the investment team, made them the obvious choice to take us to the next level.Rahul Satsangi, investor at BGF, said: "Harnham represents an exciting opportunity to support a rapidly scaling business with an international outlook and a clear growth strategy. Supported by BGF's flexible approach to financing and our substantial knowledge of the labour models being used to address the demand for talent in the technology industry, we are pleased to have the opportunity to partner with the business. Under the experienced leadership of Simon Clarke and his team, alongside Harnham's market-leading service provision, and the ever-growing demand for experienced D&A professionals, we are confident the business is on a clear path to success."

Ten Tips for Writing the Perfect Data & Analytics CV | Harnham Recruitment post
It's no secret that jobs within the Data & Analytics market are more competitive than ever and with some jobs having hundreds of applicants (if not more), having a CV that stands out is more important than ever. It's well known that many Hiring Managers spend a short amount of time reviewing a candidate, so you need to consider what they can do to have the best impact. We've seen it all over the years, from resumes sorely lacking detail through to those that have almost every accomplishment written over too many pages – so we've complied a list of the 10 things that could help you create a resume that makes an impact, complete with top tips from our team of experienced recruiters.1. Keep it Simple All of our recruiters are unanimous in suggesting to candidates that the perfect CV length is no more than two pages, or one for a graduate or more junior candidate. Sam, our Corporate Accounts manager suggests that candidates keep it simple:"In analytics, it's all about the detail and less about how fun your CV looks. My best piece of advice would be to keep it to two pages, use the same font without boxes or pictures, and bold titles for the company and role. It sounds pretty simple but it's really effective and often what our clients seem to be drawn to the most". 2. Consider the audience & avoid jargon Before your CV gets to the Hiring Manager, it may be screened by an HR or recruitment professional so it's crucial to ensure that your CV is understandable enough that every person reviewing it could gauge your fit. Whilst showing your technical ability is important, ensure that you save yourself from anything excessively technical meaning only the Hiring Manager could understand what you have been doing. 3. Showcase your technical skills There is, of course, a need to showcase your technical skills. However, you should avoid a long list of technologies, instead clarify your years of experience and competence with each of the tools. Within the Data & Analytics market specifically, clarifying the tools that you used to analyse or model is very important and writing those within your work experience can be very helpful. Wesley, who heads up our French team, explained where candidates can often go wrong: "Candidates often write technical languages on their CV in long lists and forget to make them come to life. My clients are looking for them to give examples of how and when they have used the listed tools and languages"4. Consider the impact of your workJust writing words such as 'leadership' or 'collaboration' can often easily be over-looked. It's important that you are able to showcase the impact that you work has beyond the traditionally technical. Think about how you can showcase the projects that you have lead or contributed to and what impact it had on the business. Often people forget the CV isn't about listing your duties, it's about listening your accomplishments.  Ewan, our Nordics Senior Manager brings this to life: "I would always tell someone that whenever you are stating something you did in a job you always follow up with the result of that. For example, 'I implemented an Acquisition Credit Risk Strategy from start to finish' – but then adding, 'which meant that we saw an uplift of 15% of credit card use'".  Joe, New York Senior Manager, concurs: "Actionable insights are important, results driven candidates are what our clients are looking for. So instead of 'Implemented A/B Testing', I'd get my candidates to make that more commercial, such as 'Implemented A/B test that result in 80% increase in conversion'". 5. Use your Personal Summary A personal summary is effective when it comes to technical positions, as some people can often overlook them. Use this to summarise your experience and progression as well as indicate the type of role and opportunity you are looking for. If this is highly tailored to the role you are applying for, it can have an extremely positive impact. For example: 'Highly accomplished Data Scientist, with proven experience in both retail and banking environments. Prior experience managing a team of five, and proven ability in both a strategic and hands on capabilities. Proven skills in Machine Learning and Statistical Modelling with advanced knowledge of Python, R and Hadoop. Seeking Data Science Manager role in a fast-paced organisation with data-centric thinking at it's heart'. 6. Consider what work and non-work experience is relevant If you've been working in the commercial technical sphere for more than five years, it's likely that your part time work experience during university or the non-technical roles that you took before you moved into your space are no longer as relevant. Ensure you are using your space to offer the Hiring Manager recent, relevant and commercially focused information. However, do not leave gaps just because you took a role that didn't relate to your chosen field, you don't need to describe what you did but have the job title, company and dates to ensure you are highlighting a clear history of your experience. It's important to note that you are more than just your work experience as well, Principal Consultant Conor advises candidates to talk about more than just their work accomplishments:"Listing non work achievements can help make the CV stand out. If someone has a broad range of achievements and proven drive outside of work, they will probably be good at their job too. Plus, it's a differentiating point. My clients have found interesting talking points with people who have excelled in sports, instruments, languages and more specifically for the Analytics community – things like maths and Rubik's cube competitions". 7. Don't forget your education For most technical roles, education is an important factor. Ensure that you include your degree and university/college clearly as well as the technical exposure you had within this. If you did not undertake a traditionally technical subject, make sure you highlight further courses and qualifications that you have completed near this section to highlight to the Hiring Manager that you have the relevant level of technical competence for the role. 8. Don't include exaggerated statementsIt goes without saying that if you are going to detail your experience with a certain technical tool or software that you could be asked to evidence it. Saying your proficient in R when you've done a few courses on it won't go over well, especially if there are technical tests involved in the interview process. At the same time, don't undervalue your expertise in certain areas either, your strengths are what the Hiring Managers is looking for. 9. Don't get too creativeUnless you're in a creative role it's unlikely that the Hiring Manager will be looking for something unique when it comes to the CV. In fact, very few people can pull of an overly flashy CV, most of them being those that work specifically in design. When in doubt, stick to standard templates and muted tones. 10. Tailor, Tailor, Tailor! Time is of the essence and when it comes to reviewing CVs and you don't have long to make an impact. Make sure to customise your resume using keywords and phrases that match the job description (if they match your own, of course). For example, if the role is looking for a Business Intelligence Analyst with proven skills in Tableau you would not just claim, "experience in Data Visualisation", you'd list the software name, "experience in Tableau based Data Visualisation". Although every job description is different, all it takes is a few small tweaks to ensure your maximising your skillset. If you're looking for your next Data & Analytics role or are seeking the best candidates on the market, we may be able to help. Take a look at our latest opportunities or get in touch with one of our expert consultants to find out more.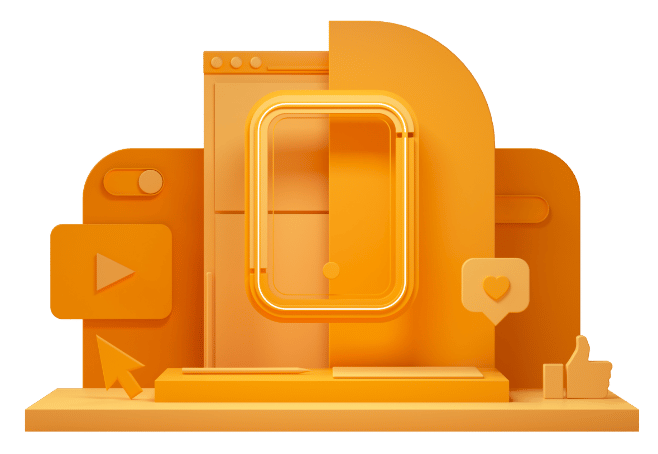 CAN'T FIND THE RIGHT OPPORTUNITY?
If you can't see what you're looking for right now, send us your CV anyway – we're always getting fresh new roles through the door.