England / £65000 - £70000
CLIENT ENABLEMENT LEAD
UP TO £65,000 - £70,000
FULLY REMOTE
View yourself as a passionate individual looking to make an impact? Sounds like this Client Enablement Lead role may be for you!
THE COMPANY
With hopes of doubling their team by the end of 2023, this company is full of highly experienced individuals, collaborating to provide top services to their clients. They offer support and growth to their team which is why they're recognised as leaders in the industry.
THE ROLE
You'll be helping to capture, understand and utilise data in the most effective way possible, and so you'll need to be proactive and eager to get stuck in.
SKILLS + EXPERIENCE
Proficient in the Adobe stack, specifically Adobe Analytics and Adobe Launch
Tagging and tracking experience
BENEFITS
Impressive bonus
Fully remote - Farringdon office
HOW TO APPLY
If this sounds like the role for you, swiftly send over your CV to Izzi at Harnham by using the link below.
KEY TERMS
IBM, Coremetrics, Google Analytics, GA, Omniture, SiteCatalyst, Adobe Analytics, Analyst, Web, Digital, Online, Website, Financial Services, Finance, A/B, Test, Split, Multivariate, MVT, Tracking, Code, Tagging, Tags, Insight, Client, Agency, Management, Strategy, CRO, Conversion, Optimisation, Optimizely, Test and Target, Adobe Target, Maxymiser, VWO, Visual Website Optimiser, Tag Manager, Tag-manager, Tagging, Tag Management, Set Up Tags, Manage Tags, Manage Tagging, Managing Tags, Managing Tagging, Setting Up Tags, Analytics Tracking, Implement Tags, Implement Tagging, Tagging Implementation, Tag Implementation, Tracking Implementation, Analytics Implementation

Taking Care of Your Mental Health as a Contractor
Contract work and freelancing comes with many perks, including flexibility, and potentially higher pay.
These benefits can have a positive impact on a freelancer's mental health – in fact, a survey by IPSE found that 80 per cent of respondents felt that switching to self-employment had at least a somewhat positive impact on their mental health.
'Not having to deal with bureaucracy and office politics was rated as the joint top aspect of self-employment that had a positive impact on freelancers' mental health (70 per cent) alongside 'greater overall flexibility.'
However, contract work has its own set of challenges that can negatively impact mental health. Factors like irregular work hours, increased responsibility, less job security, and in many cases isolation, also play a part in freelance mental health issues.
Common Struggles Freelancers Face
According to an IPSE report that surveyed more than 700 freelancers, some of the top issues that freelancers highlighted included:
Finding work and irregularity of income
Just over half of respondents (53 per cent) stated that finding work had had a negative impact on their mental health and half also struggled with the irregularity of income that comes with self-employment.
When you begin freelancing, there's an inclination to take on any work because you need more business experience, or you don't know when work might disappear (particularly recently, when freelancers lost work due to the pandemic).
Because of this, some report being in a constantly 'heightened state' due to financial uncertainty and often convey sentiments of guilt when they don't work; even when they are on holiday, spending time with their family at home, or going out socialising.
A lack of sick or holiday pay
A benefit of being a freelancer is that you can choose your hours/workload, but this can also be negative if it means overloading your plate, working outside of hours without the oversight of an employer, and blurring the line between work and home. The fluctuating flow of work combined with a lack of a safety net of sick or holiday pay can also lead to workers feeling the pressure to soldier on when they might be unwell.
Almost one in ten freelancers didn't take any days off in the previous 12 months, and 14 per cent took less than five days. 24 per cent felt unable to take time off when feeling sick or unwell.
The impact of isolation
According to a recent survey, nearly 40 per cent of people felt lonely after going freelance. This could be due to a lack of office camaraderie, or even missing the infamous 'water cooler' chats.
Missing these interactions might not seem to be a major issue when everything is going well, but during challenging times, having people to speak with becomes all the more important.
Although as a freelancer you can avoid sometimes taxing office politics, that doesn't make you immune to other issues, such as difficult or demanding clients. And without the support of a network of other employees to share the burden with or to receive advice and reassurance from, contractors can be left to solve these issues on their own, exacerbating the stress involved. After all, a problem shared is a problem halved.
Ways to Overcome These Challenges
When asked what mental health support measures they would find useful, the top three measures given in IPSE's report were all related to interacting with others. These included 'coaching and mentoring' (23 per cent), 'connecting with others in similar situations' (22 per cent) and 'co-working opportunities' (22 per cent).
Curate your own network 
Whilst some of the challenges that freelancers face are inherent to the trade, by engaging with others who have had the same experiences through online or in-person networking and support groups, freelancers can share tips and advice, find mentors and job opportunities, and ask questions.
There are other options for being around people too – shared workspaces (pay-as-you-go office memberships or hot desking offices) are becoming more flexible in their pricing structures. And apps now exist to match people with restaurants, cafes and bars which have a spare table for you and your laptop.
Establish boundaries
Without the oversight of a manager to answer to and a lack of routine, work can seep into home life and, before you know it, have a knock-on effect on mental health and sleep patterns. Time management is key to this; setting (and sticking to) deadlines is crucial. Anything that creates a hard backstop, whether that be a regular evening fitness class or a weekly meeting with a friend, might help to establish a boundary.
The same goes with client work – although turning down extra client work may not be an option. Try setting virtual 'office hours' in which clients can contact you, or an automatic holding email reply that gives a rough timeline of when you will respond. This may help to keep interactions limited to the work hours that suit you, as well as ensure that you don't feel guilty about not replying to an inquiry straight away, outside of your chosen hours.
Utilise available resources
Engaging with professional services is also an option worth exploring, whether that be in-person mental health support, financial advice, or accessing online mental health support, such as Mental Health At Work's: 'How you doing? Helping freelancers to look after their mental health.'
Ultimately anyone, whether self-employed or employed by a company, can face mental health and well-being issues, but the key is not to bury your head in the sand and hope it goes away. Continuing to work when you might need a break can lead to burnout and ultimately lower productivity in the long run – so it's worth making use of the support available.
If you are interested in the flexibility that a contract role in data offers – get in touch with one of our consultants today.

Data & Analytics Recruitment Trends 2022 | Harnham Recruitment post
As we look ahead to 2022 and to engineering a better, more robust and sustainable future, IT leaders and CIOs are predicting an accelerated continuation of many of the issues that have faced business in 2021, but in a way that will see business thriving, not just surviving. Tech talent shortages notwithstanding, 2022 looks set to be an exciting year for tech-invested businesses. From increased reliance on AI to carry out repetitive tasks, giving employees the time to get on with thinking and innovating, to increased democratisation of data pointing to a no-code revolution, both the capability of data to improve our lives and the need to adopt different skillsets within the industry. Ahead of our Tech Trends round up in 2022, a look at those things that will have a bearing on Data & Analytics recruitment as we approach the new year.1. Solutions to the ongoing talent shortage With the Great Contemplation threatening to further impact the already taut recruitment market (there are currently in excess of 18,000 roles being advertised on LinkedIn alone), traditional firms look set to increase salaries to attract talent, while future-fit organisations will use cloud-first and platform-based architectures to adopt low-code solutions to alleviate the need for the most advanced technical skills, according to Forrester.2. Hybrid workingAs evidenced in our Data & Analytics Salary Guide 2021, where we see the number of women in data and analytics dropping by 2 per cent compared to the previous year, women and middle managers are set to lead the Great Resignation in 2022, with work-life balance remaining a key influencer. The future of work is likely to remain agile and those businesses that adopt a hybrid working culture will maintain a competitive advantage in tech recruitment. McKinsey estimates that more than 20 per cent of the global workforce – mainly those in high‑skilled roles in verticals such as finance, insurance, and IT – could work remotely most of the time without any impact on productivity.3. Evolving roles As reported by colleagues in The Nordics, Germany and France, 2021 has seen the evolution of a new role in data & analytics. With the growth in digital retail and e-commerce, brands are leaning on their marketing teams to find innovative ways to grow market share. So, the demand for candidates that speak the language of both data science and marketing & insights will continue to grow. At a higher level, CIOs furnished with wider business skills will be well placed to lead product teams and wider data initiatives pointing to business success.4. CIOs take a place at the table According to Techrepublic, the role and skills of the CIO will evolve in 2022 with many highly effective tech leaders moving into CEO roles. As CIOs need to establish credibility to lead large-scale change management, they will be given a seat at the table and heavily influence the boardroom agenda. If you are looking to change your future, and are considering a move in Data & Analytics, Software Engineering or Marketing & Insights in 2022, get in touch. In the meantime, we wish our clients, candidates and readers a safe and restful holiday season and a healthy New Year.

A New Harnham Group Company Is Borne | Harnham Recruitment post
I'm thrilled to announce the newest member of Harnham Group: Rockborne.  It's been 15 years since we first started Harnham and over that time we've seen the Data & Analytics industry go from strength to strength and become one of the world's most sought-after specialisms.  While innovation and progress have allowed the industry to flourish, it's been clear for a while now that the biggest threat to its continued success is a shortage of talent and, in particular, technical talent that can thrive in a business environment.  As highlighted in our recently published Data & Analytics Salary Guide, half of all data leaders believe that the junior members of their teams don't have the ability to articulate their work to non-technical stakeholders. Furthermore, they also believe that there is a significant need for those coming into the industry to learn how to better articulate their work and findings, improve their communication skills and to develop a better understanding of the nature the businesses that they work in.  To help counter this, we have created Rockborne, a new business designed specifically to train and place the next generation of Data & Analytics professionals into our clients' businesses.  Rockborne will take on regular cohorts of diverse, highly-skilled and exceptionally promising STEM graduates and put them through an intensive 16-week training program designed to ensure that they not only have the most up to date technical knowledge, but also the business acumen and softer skills required to thrive in their careers.  They will then be placed as Consultants in leading data teams across the country for two years, at which point their current employer will have the choice to keep them on permanently at no additional cost. The consultants will also have the opportunity to undertake three weeks of training, prior to their placement, tailored to the business they are entering so that they are fully prepared to hit the ground running and add value.  To lead this new venture for the Harnham Group, we have put together an industry-leading team with Neil Berry as CEO. Neil brings a long career of experience in the  Data & Analytics market, working across multiple sectors and industries delivering transformational change. His experience at several of the world's foremost Data & Analytics consultancies, including most recently as a partner at both KPMG and IBM, makes him the ideal person to lead Rockborne's senior management team.  He'll be working alongside former dunnhumby, Experian, Accenture and IBM'er Gareth Mitchell-Jones who joins us as Chief Revenue Officer; Waseem Ali, formerly of Virgin Care, General Assembly, Cloudstream Partners and Lloyd's of London, as Chief Data Officer;  and former Barclays, JP Morgan and Jane Street campus lead Amy Foster, who will serve as Rockborne's Chief Talent Officer. We believe that this team enables us to really address the issues within the industry, and allow the Graduate Consultants they produce to be set for success.  As the next part of our journey, Rockborne is set to continue the mission already pursued by our other Harnham Group companies; to help the world of Data & Analytics innovate and flourish, to provide opportunities for those who work in the industry to thrive, and to create a more diverse and inclusive workforce.  You can learn more about Rockborne here or by contacting one of the team at neilberry@rockborne.com, garethmj@rockborne.com, waseemali@rockborne.com, or amyfoster@rockborne.com.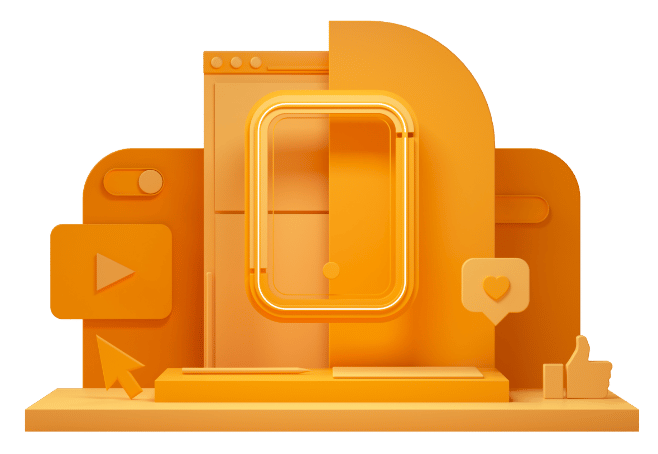 CAN'T FIND THE RIGHT OPPORTUNITY?
If you can't see what you're looking for right now, send us your CV anyway – we're always getting fresh new roles through the door.