Paris, Île-de-France / €45000 - €50000
CHEF DE PROJET MOA
PARIS, ILE-DE-FRANCE
45K€-50K€
Cette entreprise spécialisée dans l'immobilier recherche un Chef de projet MOA pour renforcer ses effectifs au sein du pôle DSI.
ROLE
En tant que Chef de projet MOA, votre rôle sera:
Animation et accompagnement de la maîtrise d'ouvrage
Suivi et coordination des fournisseurs
Coordination de l'élaboration des cahiers des charges, gestion des demandes et priorisation des développements, assistance à la réalisation des recettes métiers, conduite des comités de pilotage et pilotage des appels d'offres
Mise en place et maintenance d'une méthodologie de gestion de produit, incluant la gestion des demandes, le suivi du backlog et la validation des recettes.
Assurer la satisfaction des intervenants en garantissant des produits compétitifs en termes de coûts, des bénéfices attendus, la satisfaction des utilisateurs et une qualité de données adéquate pour les analyses et les rapports internes.
PROFIL
Minimum 3 ans d'expérience sur un rôle similaire
Gestion de projet en V ou en Agilité
Maîtrise des outils de gestion de projets
Profil technique

Product Management: Quels Sont Les Outils À Utiliser Au Quotidien? | Harnham Recruitment post
Lorsque nous parlons d'outils en Product Management, nous faisons généralement référence aux quelques outils standard que la plupart des chefs de produit utilisent quotidiennement. Ces outils de gestion de produits incluent généralement des logiciels d'analyse, des outils de tracking et des logiciels pour la roadmap produit.En plus de recueillir des informations sur les produits, de suivre le backlog et d'examiner la roadmap, il existe de nombreux autres outils. En tant que recruteur à Harnham spécialisé en Product Management, voici une liste d'outils pour vous aider à exceller dans votre rôle.Outils de gestion de projet Les logiciels de gestion de projet d'aujourd'hui sont beaucoup plus robustes et offrent un moyen simplifié de suivre et de documenter en détail. À l'aide d'une application Web telle que Trello, par exemple, vous pouvez suivre et partager divers éléments avec les membres de l'équipe concernés en regroupant ces éléments dans des tableaux faciles à visualiser.D'autres outils de gestion de projet populaires incluent Microsoft Project, que les équipes organisent généralement au format de diagramme de Gantt, et Jira, qui est souvent configuré comme un outil de suivi des problèmes moins visuel. Outils de communication et messagerie Lorsque le développement de votre produit, vous aurez besoin d'un moyen de communication simple et immédiat, que vous pourrez enregistrer et suivre dans le temps. Il existe de nombreux outils simples basés sur le cloud qui permettent ce type de communication d'équipe simple et centralisée. Slack et Atlassian's Confluence sont quelques-uns qui me viennent à l'esprit.Outils d'enquête client / SondageLes outils de sondage Web comme SurveyMonkey ou Typeform, sont très utilisés. Ils ont l'avantage d'avoir des types de questions préformatées, de proposer des questions à choix multiples, des listes déroulantes ou simplement des champs de commentaires ouverts. La création d'un sondage est réalisée en quelques minutes. Vous pouvez ensuite envoyer le sondage à vos clients et suivre et analyser facilement les résultats.Petite astuce: Utilisez vos sondages avec parcimonie, afin de ne pas perturber votre base d'utilisateurs.Outils de suivi et d'analyse des utilisateursCes outils peuvent être des sources inestimables d'informations et de renseignements sur la façon dont les utilisateurs de votre logiciel ou les visiteurs de votre site Web interagissent réellement avec votre produit et votre contenu. Les outils intéressants à utiliser sont Pendo ou Amplitude par exemple. En conclusion, le Product Manager dispose de nombreux outils à sa disposition pour gérer au mieux les différentes attentes à son sujet. Pour plus d'informations à ce sujet ou pour toute aide dans votre recherche de profils en Product Management, n'hésitez pas à me contacter ou visiter le site Harnham.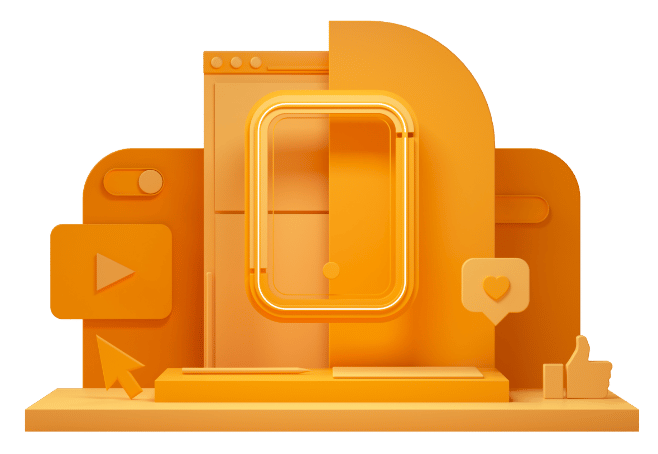 CAN'T FIND THE RIGHT OPPORTUNITY?
If you can't see what you're looking for right now, send us your CV anyway – we're always getting fresh new roles through the door.