Chef de projet CRM Technique Adobe Campaign
Aix-en-Provence, Provence-Alpes-Côte d'Azur / €50000 - €60000
Aix-en-Provence, Provence-Alpes-Côte d'Azur
CHEF DE PROJET CRM TECHNIQUE ADOBE CAMPAIGN
AIX-EN-PROVENCE / MARSEILLE, PACA
50K€ - 60K€
Cette entreprise française développant une plateforme Data recherche un Chef de projet Adobe Campaign pour renforcer ses équipes CRM.
LE ROLE
En tant que Chef de projet, vos missions seront :
Gérer le fonctionnement de la plateforme et résoudre les bugs
Assurer le suivi des projets Adobe
Recueillir les besoins Marketing et proposer des évolutions
Gérer les workflows techniques et des campagnes multicanaux
Former les utilisateurs et assurer une veille technologique
LE PROFIL
Minimum 3 ans d'expérience sur un poste similaire
Connaissance de Adobe Campaign
Bonus : maîtrise de Java et HTML

The More You Keep Customers Long-Term, The Better Your Business Will Do: A Q&A with Corin Rogerson | Harnham Recruitment post
"I like thinking about how customers experience things and how you're able to effectively tailor your business to them."
We recently had the opportunity to speak with Corin Rogerson, a CRM Specialist and customer champion to discuss all things CRM. 
Beginning in the digital space she has taken her holistic overview of customer experience with her throughout her career and built CRM programmes for some of the biggest brands on the market. So how has CRM changed during this time and where does she see it going? As we see a general trend towards digital first businesses, online platforms and integrated apps it goes without saying that CRM is having to follow suit. For Corin, potentially one of the biggest changes driven by this is this marketing technology landscape: "I think the main thing I've seen is when I first started in CRM there were lots of tools that were offering the ability to communicate with someone through one channel […] and now what I'm quite pleased to see is that some companies are building solutions from the ground up."This shift from bolted together CRM/ESP's to streamlined platforms offering the opportunity to build multi-touchpoint journeys now makes it far easier to build synchronised customer experiences. Hand in hand with technology is the ever-increasing presence of data in decision making, and a growing factor in successful CRM: "A few years ago everyone was talking about Big Data, and there are more tools able to process that data now". But within this is the value that Data can bring bought about through "thinking about the Data that is actually important to you and what you can actually use, rather than just pushing everything in." 
But simply having the Data there isn't enough to immediately achieve results and one of the biggest issues Corin has faced is around data latency and the impact this has on communication: "In the past if you had Data in 24 hours that was perfectly fine, but now you really need to know virtually in real time what a customer has done to communicate with them effectively […] for instance if a customer's payment details have expired and there is a lag between them updates and an email going out it can be a really confusing communication." However, that doesn't mean that Data hasn't played a large part in her successes. Customer Data has huge ties to personalisation (another noteworthy trend in the CRM space) and is often the best way to demonstrate the value a customer has to a business as shown through Corin's biggest successes: "Where I've been really successful in a company or working on individual projects is always where the CRM team works really closely with the Data team. Over time you can put in really intelligent campaigns." 
So, what is the importance of CRM in today's climate? Having experienced the power of CRM across businesses at different stages of their journey CRM is ultimately really important for growth. In the case of start-ups "the focus is very much on acquisition and that is partly because of the priorities in early life" but no matter the size of the business "it's very expensive to acquire a new customer". As such, Corin suggests bringing in a CRM team and shifting towards a culture of retention over rapid acquisition as soon as possible: "As soon as you bring a CRM team on boards […] you can start looking at your existing customer base and seeing how likely they are to repeat purchase […] the more you keep those customers long term, the better your business will do."Her biggest pet peeve linked to CRM and growth? Data: "There's nothing more frustrating than not having the right Data available". Although the overriding advice is ASAP, it's with the caveat of an adequate Data infrastructure to allow for the insights to be leveraged. It feels uncomfortable not to acknowledge the elephant in the room and the impact COVID-19 has had on how brands market to customers: "When the pandemic hit a lot of businesses had to take a step back and think, what are our values, what is our proposition and how can we help people in context to the pandemic."In an ideal world this would then feed into the CRM team yet we've all experienced "empty examples of communications from companies who feel they have to say something about it […] and it doesn't work, and I think it actually does damage to the brand." Corin's advice on this?"If I was in a CRM team that is what I would be thinking about. Making sure communication is relevant, it's useful and it's something that you will then be remembered for when everything is over."If you're looking for an opportunity in the world of CRM, or to build your Customer Insight team, we may be able to help. Take a look at our latest opportunities or get in touch with one of our expert consultants to learn more. 

HOW BRANDS USE DATA TO CREATE SUCCESSFUL CAMPAIGNS | Harnham Recruitment post
Make no mistake: making minor adjustments to an ad or campaign that's meant to appeal to the masses just won't cut it. Customers crave creativity. They want to be understood. Which is why people respond best to brands that do their homework, doing their research into what appeals to different groups.How should businesses appeal to their chosen segments, then, considering how diverse people are? Data, of course.Why Data? For one thing, it drives results and creates improved outcomes. Data also helps to prove the value of marketing, providing a bargaining chip for future budget discussions. And, most rewarding of all, brands get valuable insights into their target market. Which, in turn, leads to more well-targeted, profitable campaigns. And if you think Data doesn't belong in the world of creative campaigns, think again. As OpenJaw Technologies Chief Marketing Officer Colin Lewis argues: "Creativity is not just compatible with being Data-driven – Data can drive better creative."
Psychological profilingStrategic communications consultancy, Verbalisation, researches and analyses language to form valuable insights. Using its Rapid Audience Insights Diagnostic system, the company's team of psychologists and researchers work out how an audience thinks. They also learn the actual words an audience uses, which they then use as the basis of a marketing strategy. Based on their unique research and insights, Verbalisation has created several successful campaigns for high-profile brands. These include the #NotAnotherBrother campaign for counter-terrorism organisation Quilliam, which looked at the motivations of jihadists. The campaign is now used by the UN and schools across the UK, as well as the US Department of Defense. It is the most viewed counter-extremism campaign of all time, with more than half a billion global media impressions. 
Location, location, locationOut-of-home (OOH) advertising. Yes, it goes way back, but it's actually the only traditional advertising channel posting rapid growth. In fact, thanks to mobile-location Data, brands can target audiences quicker and with a greater chance of success than ever before. Great news for JCDecaux (JCD), a leading OOH company with ads reaching 410 million people in over 4,000 cities. JCD now works with location Data to define and segment audiences. Doing so helps it decide where to place media, improve campaigns and measure resulting store footfall and purchases. Knowledge, so they say, is power. Particularly when that involves knowing the whereabouts of the most coveted customers. Newly teamed up with identity resolution company, Neustar, JCD's insights look stronger than ever. JCD can now understand which of its locations rank higher for any brand's most desired audiences. All thanks to location Data and real-time behaviour analysis. 
Personalised employee trainingData doesn't just boost the results of B2C brands; it can also be a vital shot in the arm for internal security training campaigns. Training provider, CybeReady, for instance, uses a Data science-driven approach to deliver cyber awareness training with a difference: its anti-phishing platform helps security teams quickly roll out and tailor campaigns to individual employees.In big companies, getting employees up to speed is especially challenging. With many locations, languages and time zones to contend with, Information Security teams have their work cut out. CybeReady eliminates these challenges by delivering 12 personalised, 60-second simulations to each employee. In their first language, every year. What's more, the training provider uses machine learning to analyse performance on a daily basis. This enables it to provide the most appropriate simulations to each individual. The result? IT teams save 160 hours each month and employee resilience increases five-fold.There's no limit to what Data can do. If you're a fan, we may have a role for you. Take a look at our latest opportunities or get in touch with our expert consultants.  

Weekly News Digest: 20th-24th June 2022 | Harnham Recruitment post
This is Harnham's weekly news digest, the place to come for a quick breakdown of the week's top news stories from the world of Data & Analytics.Scientific Approach: The new interpretable machine learning approach that may help to combat antibiotic resistance.Scientists have developed a new technique to help identify the mechanism of action of antibiotics which may be helpful in combatting antibiotic resistance. Antibiotic resistance has long been a public health concern and finding ways to overcome it, have proven challenging at best. One approach has been to re-purpose drugs available on the market. As these drugs will have already passed the necessary safety processes and approval checks, this will save a huge amount on the overall cost of clinical trials.In recent years, numerous machine learning (ML) approaches have been developed to identify potentially promising antibiotics, but there has been roadblock. While the method is able to report back on thousands of bioactive molecules, it still remains unclear which possess the crucial novel mechanism of action. The bioactivity testing that is then required at this stage is costly and time-consuming. As a result, computational methods that can prioritise molecules that do have novel mechanisms are in great demand. Enter InterPred, an interpretable technique able predicting bioactivity of small molecules and their mechanism of action. InterPred enables assigning chemical moieties that are responsible for bioactivity. After analysing bioactivity data of several thousand molecules against bacterial and fungal pathogens available from Community for Open Antimicrobial Drug Discovery and a US Food and Drug Association-approved drug library, InterPred was able to identify five known links between moieties and mechanism of action.Read more here.Fintech Futures: How open banking could help ease the burden of the cost-of-living crisis As inflation skyrockets, thousands of people across the UK are witnessing a depletion of their financial security and are being forced to change their personal finance habits to reflect these difficult circumstances. As many pursue personal finance support and advice, one option often overlooked is open banking. Millions of people are stuck using ineffective financial services or are prevented from improving their lives due to poor access to the right financial products. Open banking gives people the chance to receive tailored support with their money management by allowing regulated companies to securely access and analyse their bank account data. Certain third parties are then given access to the consumer's bank account data so they can provide more personalised products and services, all with the consumers consent of course. Not only will open banking improve affordability and transparency, but it will also help consumers to find the best products and services for them and break volatile debt cycles. Open banking needs to be more widely adopted and will require concerted effort from regulators and the government for it to become mainstream.Read more about this type of banking here. PYMTS.com: How Behavioural Analytics can help tackle Identity Fraud?Our world has become increasingly digital, with eCommerce sales expected to reach $1 trillion this year, a significant milestone that demonstrates the extent of this shift. However as online engagement increases, as does opportunities for fraud, particularly when it comes to online banking. However, Behavioural Analytics is stepping into the fore as an antidote to some of the lengthier fraud techniques currently on the market. Customer authentication for example, uses identity verification systems that have high levels of customer friction, where users are required to enter multiple pieces of information or by stopping the purchase or application process entirely to double-check the user's identity. A case study found that an online lender suffered up to 70 per cent attrition in the completion of a simple loan process, with most customers deciding to abandon the application entirely.Behavioural Analytics can bypass this without compromising on fraud detection. Unlike these more intrusive verification systems such as multifactor authentication (MFA), Behavioural Analytics does not require customers to perform additional steps but instead observes their entry of names, usernames, addresses or other identifying details that are already required. While legitimate customers will enter their own names quickly and with few errors, a fraudster, for example might introduce misspellings or might copy-paste the name from another form. Read more about how Behavioural Analytics is set to revolutionise Fraud Detection here. Internet Retailing: Metaverse makeover – better customer insight tools launchedThe Metaverse has launched a major update this week that includes tools to create more immersive experiences, but also for allowing better insight and data analytics to flow from metaverse use.With increasing numbers of retailers looking to harness the metaverse, the need to understand and apply customer data both from and to this new platform has become vital.Adobe is leading the way, unveiling its own tools to help facilitate this. Adobe Analytics is the solution of choice for many industries, providing insights for brands to understand the effectiveness of cross-channel experiences and marketing campaigns. Recently there is growing trend around streaming media and immersive experiences which has created new opportunities to glean additional information about consumer engagement and behaviours. In reaction to this, Adobe is introducing new innovations to help brands capitalise on these trends. For the metaverse, Adobe is previewing support for metaverse analytics and can now seamlessly extend the reach of Adobe Analytics to new and emerging channels.The metaverse will allow brands to measure and analyse specific events, such as interactions across multiple metaverses. This data can then be combined with insights across other channels like the website to better understand changing consumer preferences.Read more about the changes here. We've loved seeing all the news from Data & Analytics in the past week, it's a market full of exciting and dynamic opportunities. To learn more about our work in this space, get in touch with us at info@harnham.com.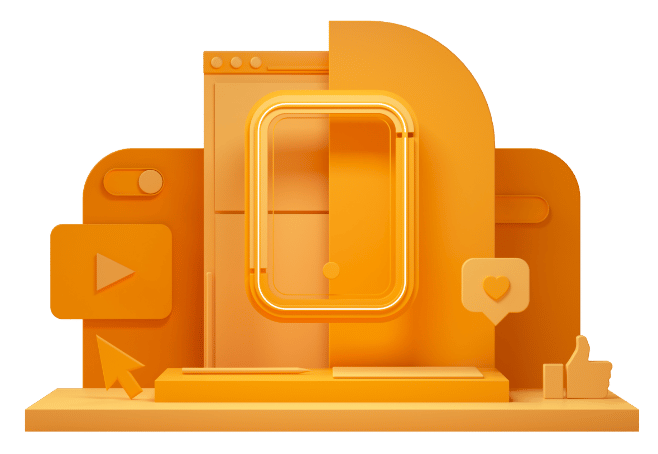 CAN'T FIND THE RIGHT OPPORTUNITY?
If you can't see what you're looking for right now, send us your CV anyway – we're always getting fresh new roles through the door.