Bristol / £35000 - £50000
CAMPAIGN PLANNER
BRISTOL
£35,000-£50,000 +BONUS +BENEFITS
THE COMPANY
This company are one of the leading agencies who focus on providing CRM and Marketing support to their clients. They have worked with some well-known clients; McDonald's, P&O and Disney to name a few. They are a small business with lots of opportunities for ownership.
THE ROLE
As a Campaign Planner, you will work on a specific client. Some of your main responsibilities will be:
Create customer journeys in CRM, with a particular focus on creating complex communication plans and customer journeys
Work on the strategy behind campaign and triggers
Work with internal teams cross functionally to develop a strategy
YOUR SKILLS AND EXPERIENCE
A successful Campaign Planner will have:
Strong understanding of creative complex communications across multi-channels.
Ability to communicate across teams and with external stakeholders.
Proactively works collaboratively with several stakeholders.
THE BENEFITS
A salary of £35,000-£50,000
Comprehensive bonus and benefits package.
WFH 3 x a week.
HOW TO APPLY
Please register your interest by sending your CV to Lydia via the apply link on this page.

HOW BRANDS USE DATA TO CREATE SUCCESSFUL CAMPAIGNS | Harnham Recruitment post
Make no mistake: making minor adjustments to an ad or campaign that's meant to appeal to the masses just won't cut it. Customers crave creativity. They want to be understood. Which is why people respond best to brands that do their homework, doing their research into what appeals to different groups.How should businesses appeal to their chosen segments, then, considering how diverse people are? Data, of course.Why Data? For one thing, it drives results and creates improved outcomes. Data also helps to prove the value of marketing, providing a bargaining chip for future budget discussions. And, most rewarding of all, brands get valuable insights into their target market. Which, in turn, leads to more well-targeted, profitable campaigns. And if you think Data doesn't belong in the world of creative campaigns, think again. As OpenJaw Technologies Chief Marketing Officer Colin Lewis argues: "Creativity is not just compatible with being Data-driven – Data can drive better creative."
Psychological profilingStrategic communications consultancy, Verbalisation, researches and analyses language to form valuable insights. Using its Rapid Audience Insights Diagnostic system, the company's team of psychologists and researchers work out how an audience thinks. They also learn the actual words an audience uses, which they then use as the basis of a marketing strategy. Based on their unique research and insights, Verbalisation has created several successful campaigns for high-profile brands. These include the #NotAnotherBrother campaign for counter-terrorism organisation Quilliam, which looked at the motivations of jihadists. The campaign is now used by the UN and schools across the UK, as well as the US Department of Defense. It is the most viewed counter-extremism campaign of all time, with more than half a billion global media impressions. 
Location, location, locationOut-of-home (OOH) advertising. Yes, it goes way back, but it's actually the only traditional advertising channel posting rapid growth. In fact, thanks to mobile-location Data, brands can target audiences quicker and with a greater chance of success than ever before. Great news for JCDecaux (JCD), a leading OOH company with ads reaching 410 million people in over 4,000 cities. JCD now works with location Data to define and segment audiences. Doing so helps it decide where to place media, improve campaigns and measure resulting store footfall and purchases. Knowledge, so they say, is power. Particularly when that involves knowing the whereabouts of the most coveted customers. Newly teamed up with identity resolution company, Neustar, JCD's insights look stronger than ever. JCD can now understand which of its locations rank higher for any brand's most desired audiences. All thanks to location Data and real-time behaviour analysis. 
Personalised employee trainingData doesn't just boost the results of B2C brands; it can also be a vital shot in the arm for internal security training campaigns. Training provider, CybeReady, for instance, uses a Data science-driven approach to deliver cyber awareness training with a difference: its anti-phishing platform helps security teams quickly roll out and tailor campaigns to individual employees.In big companies, getting employees up to speed is especially challenging. With many locations, languages and time zones to contend with, Information Security teams have their work cut out. CybeReady eliminates these challenges by delivering 12 personalised, 60-second simulations to each employee. In their first language, every year. What's more, the training provider uses machine learning to analyse performance on a daily basis. This enables it to provide the most appropriate simulations to each individual. The result? IT teams save 160 hours each month and employee resilience increases five-fold.There's no limit to what Data can do. If you're a fan, we may have a role for you. Take a look at our latest opportunities or get in touch with our expert consultants.  

Why Should You Care About Data-Driven Marketing? | Harnham Recruitment post
Marketing has been undergoing a fundamental change for some time. Elite marketers have been rethinking and reiterating their strategies, using increasingly sophisticated data.  and this trend has been further accelerated by the pandemic.Consumer behaviour has changed significantly since the pandemic began. Between March and August 2020, 70 per cent of consumers tried new digital shopping channels. Such significant changes have rendered many existing data models invalid. Data-driven marketing offers new insights into consumer behaviour and can render huge impacts in refining and enhancing marketing strategies. So, why should you care about data-driven marketing? Offers better clarity about the target audience 67 per cent of lead marketers agree data-based decisions beat gut instinct. Data-driven marketing allows marketers to quickly filter through data and determine the most relevant and accurate action to take. With the right data, marketers can assess customer data to predict behaviours, identify buying patterns and spot emerging trends. Data-driven marketing can also reveal new channels and open up new avenues which organisations can use to engage with audiences and increase revenue. Increases revenue The last 18 months have been tough for businesses, yet through the use of data insight, marketing teams have been able to get ahead of emerging trends. Data-driven campaigns have pushed significant customer acquisition. Better insight into consumers and the channels they use enables organisations to improve their marketing strategy. Indeed, companies that deploy data-driven marketing are six times more likely to remain profitable year-over-year, and 78 per cent of organisations agree that data-driven marketing increases customer acquisition.PersonalisationIn the modern world, advertising is everywhere, and it is endless; consumers see it on their phone, their TV and even on their way to work. Without target advertising campaigns, organisations risk aggravating consumers. 74 per cent of customers already feel frustrated by seeing irrelevant content from brands. To stand out, marketing channels have become more complex. Marketers need to remain creative to capture consumers attention and data driven marketing can help achieve this.Data-driven marketing allows businesses to target specific demographics and user groups at an individual level. By targeting specific user groups at an individual level, marketers are able to use personalised marketing campaigns to build stronger and more meaningful connections with potential customers.With individual customer information, brands can segment a target market and ensure personalised messages are falling into the right place. Data-driven marketing is also able to identify potential customer triggers and create a holistic view of the target audience. This style of personalised marketing campaign makes for a more positive customer experience, and therefore represents excellent return on investment.Data has the potential to become an incredibly valuable resource in marketing. Data soothes the pain points which many marketers face on a day-to-day basis, and help teams to refine, enhance and improve strategy. In a post-pandemic world, data-driven marketing will undoubtedly be essential. To stay competitive, internal marketing and insight teams need to start taking notice of data-driven marketing. Here at Harnham, we understand the importance of data-driven marketing to determined campaigns and guide decisions. So, if you're looking for your next opportunity or to build your Marketing & Insights team, we can help. Take a look at our latest marketing and insights jobs or get in touch with one of our expert consultants to find out more.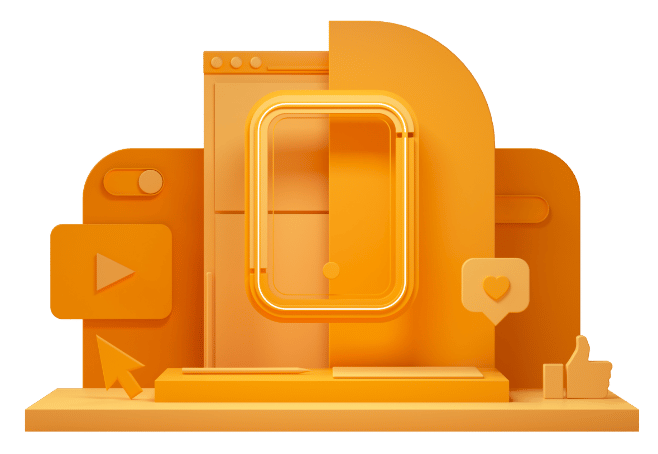 CAN'T FIND THE RIGHT OPPORTUNITY?
If you can't see what you're looking for right now, send us your CV anyway – we're always getting fresh new roles through the door.