Business Intelligence Analyst
Leeds, West Yorkshire / £40000 - £50000
Business Intelligence Analyst
Leeds
Up to £45,000
This is a brilliant opportunity to join a leading home improvement company in the UK as a Business Intelligence Analyst.
THE COMPANY
This is a leading company within the home improvement industry, which operates globally. They are currently expanding and growing their online e-commerce channels. This role will focus on driving the development of the e-Commerce strategy with best-in-class reporting. If you are an experienced business intelligence developer, with the technical skills required then this role could be a great fit.
THE ROLE
Creating and owning business reports and dashboards
Develop multi-dimensional models compatible with data warehouse standards
Implement business requirements into reports and dashboards
Working closely with senior stakeholders to understand the requirements
YOUR SKILLS AND EXPERIENCE
Experienced in PowerBI
Experienced in SQL
Understanding of Alteryx
Stakeholder management experience
Strong communication skills
BENEFITS
Up to £45,000
Hybrid working pattern
Opportunity to grow and develop your career
HOW TO APPLY
Please register your interest by sending your CV to Lauren McAlister via the Apply link on this page.

Why Business Intelligence Is More Important Than Ever In 2022 | Harnham Recruitment post
Business Intelligence is one of the oldest divisions of Data & Analytics. In 1958, Hans Peter Luhn published his (now) world-renowned article on 'A Business Intelligence System'. This would later become the grounding for how Business Intelligence is understood and used in companies across the globe. Within this article, Luhn identified how technology could be used to cleverly analyse data instead of the process needing to be done manually. It is unlikely that Luhn could ever have comprehended how crucial his model for Business Intelligence would become. But with the creation of the internet in 1983 and its subsequent evolution, the amount of data produced which can be compiled and analysed is almost unfathomable – 2.5 quintillion bytes every single day. In 2020, there was 44 zettabytes of data in the world, and this is expected to increase to 175 zettabytes by 2025. While not all of this data will be used for analysis by businesses, a large percentage of it will be. By using specialist tools and technology, this treasure trove of information can be efficiently analysed and then transformed into digestible insights. From large corporations to smaller SMEs, Business Intelligence, data capture and analysis form the solid basis of decisions made by business leaders.Business Intelligence has been fast-trackedIn 2020, 54 per cent of businesses agreed that cloud-based Business Intelligence was vital to their success, compared to only 10 per cent in 2012. This vast increase has been closely linked with the coronavirus pandemic which swept the globe in 2020. As many businesses were forced to become online-first, the most streamlined process which enabled teams to continue working, creating, and selling efficiently was through the adoption of Business Intelligence tools, such as SaaS products, embedded analytics, and data visualisation. With the use of such tools, businesses have found their decision-making processes to be five-times faster. The future of Business IntelligenceThe Business Intelligence market is expected to hit record highs of $33 billion by 2025. While most firms have adopted some sort of Business Intelligence tool, it is expected that a third of large-scale organisations will take this one step further by 2023. AI, Machine Learning, and complex adaptive systems are suspected to be the next investment for the business giants of the world. In recent research undertaken by BI Survey, the three most important Business Intelligence trends expected to be seen in 2022 are data quality/master data management, data-driven culture, and data governance. All three areas point to two key messages: In 2022, businesses are looking to gain further access to good quality, reliable data to see a consistent trend of positive decision making. This in turn will improve audience and demographic understanding and ultimately help to drive more conversions. In 2022, the creation of a data-first culture will be the top priority for most business leaders. All members of staff, regardless of job title, will be encouraged to understand and recognise the value of data and the role it plays in the success of the company. Both messages rely heavily on the implementation and evolution of Business Intelligence. From the easy compilation of huge datasets to the creation of easy-to-read, digestible information, which is accessible to the whole team, it's clear that the need for Business Intelligence in 2022 will only grow. If you are interested in working within Business Intelligence, or are seeking BI specialists to help grow your company's Data & Analytics abilities, take a look at our latest Business Intelligence jobs or get in touch with one of our team today who will be able to help. 

Business Intelligence Is About Asking The Right Questions | Harnham US Recruitment post
You've dotted all the 'Is', crossed all the 'Ts'. You've ensured your business priorities were aligned with your mission and objectives. But, how can you know if you're on the right path, especially in light of today's uncertainties. Your crystal ball may be in the cloud, but to find its clarity, you have to be asking the right questions. Below are three questions to consider moving forward.1. How Collaborative Are We?As businesses shift online and teams expand globally, collaborative business intelligence streamlines decision-making. A combination of BI tools, software, and social technologies to inform, engage, analyze, and form insights of what customers want and need.This form of collaboration takes decision-making out of its siloes. Not unlike the Socratic method, collaborative business intelligence solves problems through shared information to find common ground. Using business intelligence software to provide opportunities for predictive modeling, visual analysis of data and business metrics, businesses analysts can interpret and inform, in a more efficient streamlined process.2. How Secure is Our Data?Whether big business, small business, or medium business, no one is immune to cyberattacks. The ever- increasing rise of these attacks pinpoints just how important keeping data secure is for all businesses. Breaches cause not only monetary loss, but ultimately, consumer trust leading to more loss. The importance of Data security cannot be overstated. Now that a majority of businesses are making flexible and remote work options available, it's imperative businesses work to keep data secure. Consumers today are much more concerned today about how and why their Data is used, and many may decline to offer it, not wanting to put themselves at risk of a possible cyberattack. 3. What's the Best Platform to Drive Actionable Insights from Our Analytics?Much like the trend of collaborative BI, businesses are focused on combining business processes and workflows into one platform, so everyone has access to the same Data. It's within these platforms, that businesses cannot only determine what action to take and implement those actions all in one place.Platforms become the hub of the wheel and the spokes are analytics of a particular industry, business, or department in which insights can be implemented. Some platforms on the move include Sisense and Sharepoint. Google Analytics Intelligence (GAI) might be the most well-known especially if you're just getting started asking the right questions for your business. If you want insight into the state of your business, know any major consumer traffic changes, or want to know the probable conversion rate of web browsers to customers, GAI can help you get those answers. Because it uses machine learning to help, it's important to know not necessarily what questions to ask, but how to ask them.How to Ask a Computer the Right QuestionsIf you've been working in a collaborative BI team and asking each other questions based on the data you've collected, it may be a bit of a mindset shift for asking questions of a computer. So, how you phrase your question, what you want to know, and how you ask may require a bit of thought to find the answers you're looking for.Below are a few guidelines to consider when posing the questions.Follow the TrendIf you want to know what's trending in your business, you might ask: How many products were sold last week?How many customers did I have today?Where are my customers located?What time were the most customers shopping? Which is Best?When you want to know what product is selling the most and through which means. Follow the performance. These questions might include:Which channel converted the most customers?Which product sold the most? Which product sold the least?Which hour was best for customer traffic?Compare and ContrastThese are questions or commands that enable you to compare two sets of data side by side, such as how your business performed week to week, day to day, or year to year.While most questions begin with 'which' or 'how', the compare and contrast questions can get a bit more complex. In these questions, you begin with what you want to know such as conversion rate, revenue shares, traffic, or trend. As this year comes to a close, what questions will you ask of yourself? Are you ready for a change? A new role? If you're a business, what questions will you ask to move your company forward in the new year?If you're interested in Big Data & Analytics, we may have a role for you. Check out our business intelligence jobs or contact one of our expert consultants to learn more.  For our West Coast Team, contact us at (415) 614 – 4999 or send an email to sanfraninfo@harnham.com.  For our Mid-West and East Coast teams contact us at (212) 796-6070 or send an email to newyorkinfo@harnham.com.  

What's Trending in BI May Surprise You: Five to Watch in 2022 | Harnham US Recruitment post
Look at nearly any definition of Business Intelligence (BI) and you'll see that BI helps companies using historical Data to make more informed decisions. While that was and is its purpose, how businesses come to their more informed decisions in a Data-driven culture are much more forward thinking and some of the shifts may surprise you.For one thing, Artificial Intelligence (AI) is helping businesses derive actionable insights from everyone in their business regardless of technical skill level. How are they doing this? Below are five trends which may surprise you.1. AI Levels the Playing Field in BIAI has leveled the playing field when it comes to Data Science, Business Intelligence, and how businesses make Data-driven decisions in today's marketplace. From Augmented Analytics to Neuro-Linguistic Programming (NLP), automation is an integral part not just of running your business day-to-day but can assist with higher level strategies based not only on historical Data but predictive as well. 2. NLP and NLG for Accessible and Actionable InsightsNatural Language Processing (NLP) and Natural Language Generation (NLG) are working together to help craft insights that are understood from the mail room to board room. This accessibility ensures everyone is on a level playing field when it comes to business decisions. Imagine being able to ask your question much like you would type it into your favorite search engine and having the answer returned in a language you understand, your natural language.3. Mobile-Friendly BIBy 2024, the mobile BI market is expected to exceed $20 billion. Is it any wonder with so many people using their mobile devices to do work at home and on the go? Mobile-friendly BI options should be top of mind for many businesses, but with it comes caution. Data privacy and other concerns are just the tip of the iceberg when you can not only take work home with you, but wherever you choose to be.4. Quality Data is Key for Accurately Informed Business DecisionsTo say Data Quality is key to actionable insights to help facilitate good business decisions seems status quo. And yet, it is one of the most listed trends across the Big 5 tech firms. So, how can you ensure your Data is good data? It helps to follow Data Quality and Data Governance standards but within that spectrum your information should be accurate, timely, and verifiable.5. Telling a Story Through DataStorytelling will remain a part of Data visualization which can help tell your story as a business. But instead of numbers and statistics, the story will be a much more visually appealing component of BI trends and platforms using advanced tools, embedded analytics, and narratives that keep a reader or listener's attention. The trends themselves tell a story. If you're noticing words like 'collaborative', 'embedded', 'AI-powered', and 'Natural Language Processing', it's all leading to informed business decisions that are easily accessible to anyone in the business but suggested by a machine's Data. Businesses as enmeshed in legacy systems such as finance and healthcare are ripe for change, and those businesses already on the cutting edge are setting the stage for future trends that may roll out not in years but in months. Where will your business be? Though automation may be the next frontier for business, you'll still need someone to set the parameters, develop the strategies, and curate the answers. If you're looking for top talent, we may have a candidate for you.If you're interested in Business Intelligence, Advanced Analytics, NLP, Data Science, Machine Learning, or Robotics just to name a few, Harnham may have a role for you. Check out our latest Business Intelligence jobs or contact one of our expert consultants to learn more.  For our West Coast Team, contact us at (415) 614 – 4999 or send an email to sanfraninfo@harnham.com.  For our Arizona Team, contact us at (602) 562 7011 or send an email to phoenixinfo@harnham.com. For our Mid-West and East Coast teams contact us at (212) 796-6070 or send an email to newyorkinfo@harnham.com.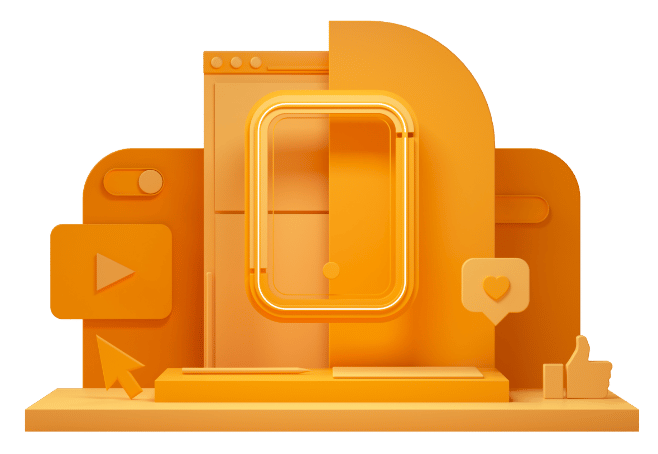 CAN'T FIND THE RIGHT OPPORTUNITY?
If you can't see what you're looking for right now, send us your CV anyway – we're always getting fresh new roles through the door.