Amsterdam / €60000 - €70000
BI Developer Opportunity
Compensation: Up to €65,000, inclusive of holiday allowance
Location: Lively Amsterdam, Netherlands
(Must be based in the Netherlands to be considered)
Work Style: Hybrid - Embrace the flexibility of 2 days working from home
Step into the captivating world of confectionery with a coveted BI Developer role. Join a leading player in the industry, situated in the heart of Amsterdam. This is your chance to elevate your BI skills and play a pivotal role in advancing our cutting-edge BI infrastructure.
As the appointed BI Developer, you'll straddle the line between technical prowess and business insights. Delve into the intricate workings of data systems, discern their ebb and flow, and engineer technical solutions that bridge business needs with reality. Your expertise will shine as you enhance every step of our product creation process, oversee our market influence, and ensure our delectable creations are continuously refined.
At our esteemed client's company, data reigns supreme - and you'll be the driving force behind better decisions grounded in insightful data. Unleash your creativity as you lead exhilarating projects, tackling fresh challenges that keep your skills sharp and your intellect engaged.
As an essential member of their Business Planning and Performance (BPP) team, you'll report to the lead BI professional, propelling the boundaries of what's achievable in the confectionery domain. For those seeking to make a true impact, this is your opportunity to contribute to a revolutionary movement.
Your Role in a Snapshot:
Collaborate closely with the client's BI users, discerning their reporting needs and translating them into technical brilliance.
Shape, optimize, and manage BI processes, data models, and reports - think of it as a virtuoso chocolatier crafting an innovative recipe.
Take center stage in BI support, ensuring data precision and harmony across all BI solutions.
Empower the client's data-driven team members, enabling them to wield BI tools and become data champions.
The Ingredients We're Seeking:
3-5 Years experience as a BI Developer or hands-on BI Analyst, specializing in MS data tools
A shining mastery of Power BI and Analysis Services, along with a deep command of tabular modeling and DAX. Familiarity with other Microsoft stack components like Azure SQL and Azure Data Factory is a delightful bonus!
A proven track record of spearheading the advancement of a company's data infrastructure.
The ability to transform intricate business needs into precise technical prerequisites.
A passion for in-person connections. While the client values flexibility, they thrive on the energy of being together in the office for an average of three days a week.
Wholehearted dedication to the client's mission, fueled by their core values: candidness, determination, entrepreneurial spirit, and the ability to bring smiles to the team.
An appetite for setting new standards - inspire yourself and the client's team to reach higher, learn from every step, and make a mark as they fulfill their mission.
The adeptness to navigate the dynamic landscape of a growing company, coupled with the drive to positively impact the client's overall performance.
Eager to embark on this tantalizing journey? In addition to the rewarding challenges, a competitive compensation package ranging from €60,000 to €70,000, tailored to experience and expertise, awaits.
This is your chance to play a vital role in shaping the future of confectionery. Join the client's team and together, create a sweeter tomorrow. Apply now and be a part of an exciting chapter in indulgence.

Senior Analyst
$130000 - $140000
+ Marketing & Insight
Permanent
California
Senior Analyst
Location: Orange County – open to remote
Salary: $130-140k base
Join this full service marketing agency that specializes in F2F marketing and sales campaigns as a Senior Analyst where you will lead analysis for multiple complex retail sales campaigns. This role requires excellent business analysis and operational skills, suiting somebody that loves to dig into the data and find growth opportunities.
KEY RESPONSIBILITIES – SENIOR ANALYST
Take charge and orchestrate end-to-end analyses for intricate sales campaigns spanning multiple clients.
Collaborate closely with clients to craft financial, sales, and operational targets that are laser-focused. Set KPIs that ignite ambition, and lead sales teams to surpass these targets through dynamic reporting and strategic analysis.
Be the data miner extraordinaire! Uncover hidden opportunities for revenue growth and cost control. Dive deep into compensation structures and identify trends.
Develop and deliver reports on Key Performance Indicators (KPIs) that support the sales executives
Execute ad hoc analysis, provide quantitative data-driven recommendations
Forge a partnership with the executive leadership team, providing them with regular updates on campaign performance
Work independently to meet deadlines and show initiative by spearheading innovative projects.
SKILLS & QUALIFICATIONS
A minimum of 5 years experience in an analytics position where you're supporting multiple stakeholders and working with sales, operational, and finance data sets
Bachelor's degree in business, economics, finance or other related fields
Expert Excel and Tableau skills are a must
Salesforce experience is desirable
Ability to break down complex analysis into easily digestible reports
Entrepreneurial and ownership led mindset – you should be passionate about understanding how you can grow the bottom line through improving your campaign performance because of your curious and investigative approach to analysis
Excellent communication skills and the ability to be client facing while interacting with C-Suite internally
Great attention to detail and organizational skills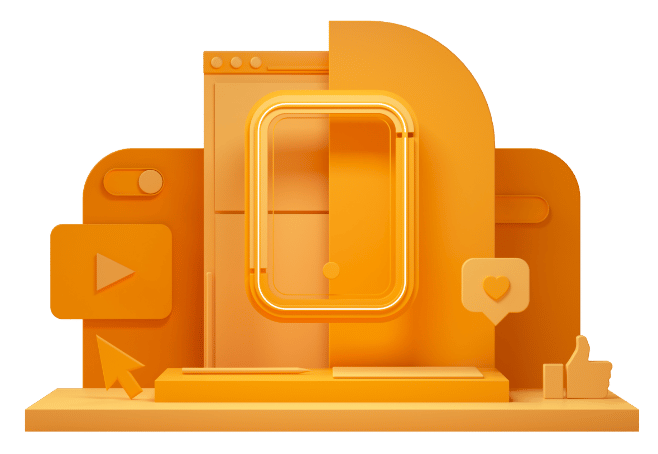 CAN'T FIND THE RIGHT OPPORTUNITY?
If you can't see what you're looking for right now, send us your CV anyway – we're always getting fresh new roles through the door.