Artificial Intelligence Lead
London / £80000 - £100000
Artificial Intelligence Lead
London
£80,000 - £100,000
This is a fantastic new opportunity for a Knowledge Graphs & Biotech expert to take on a team in a growing start-up!
THE COMPANY
This successful VC-backed biotech start-up have just gone through their next funding round and they're looking to continue growing their AI presence. They need someone with expertise in building Knowledge Graph models combined with Biotech knowledge of Protein structures so if you're interested in the life sciences space and have the technical capability it's a great opportunity. You'd be reporting into C-level with loads of opportunity for growth.
THE ROLE
As an Artificial Intelligence Lead for the business you will:
Manage a team of Data Scientists
You'll be analysing data around protein structures, building knowledge graphs and working with engineers to deploy these models
Liaise with stakeholders across the business to understand their business needs, turn them into technical requirements for the team and ensure projects are completed accurately.
SKILLS AND EXPERIENCE
Degree in a numerical or relevant industry field is preferred.
Experience working in the BioTech industry would be preferred.
Experience building Knowledge Graph / Graph AI models in a commercial setting.
Team management or mentoring experience
Tech: Python, SQL, AWS
SALARY AND BENEFITS
Basic salary £80,000 - £100,000
Equity
Benefits package
HOW TO APPLY
Please register your interest for this role by sending your CV to Rosie O'Callaghan via the apply link on this page

Why Business Intelligence Is More Important Than Ever In 2022 | Harnham Recruitment post
Business Intelligence is one of the oldest divisions of Data & Analytics. In 1958, Hans Peter Luhn published his (now) world-renowned article on 'A Business Intelligence System'. This would later become the grounding for how Business Intelligence is understood and used in companies across the globe. Within this article, Luhn identified how technology could be used to cleverly analyse data instead of the process needing to be done manually. It is unlikely that Luhn could ever have comprehended how crucial his model for Business Intelligence would become. But with the creation of the internet in 1983 and its subsequent evolution, the amount of data produced which can be compiled and analysed is almost unfathomable – 2.5 quintillion bytes every single day. In 2020, there was 44 zettabytes of data in the world, and this is expected to increase to 175 zettabytes by 2025. While not all of this data will be used for analysis by businesses, a large percentage of it will be. By using specialist tools and technology, this treasure trove of information can be efficiently analysed and then transformed into digestible insights. From large corporations to smaller SMEs, Business Intelligence, data capture and analysis form the solid basis of decisions made by business leaders.Business Intelligence has been fast-trackedIn 2020, 54 per cent of businesses agreed that cloud-based Business Intelligence was vital to their success, compared to only 10 per cent in 2012. This vast increase has been closely linked with the coronavirus pandemic which swept the globe in 2020. As many businesses were forced to become online-first, the most streamlined process which enabled teams to continue working, creating, and selling efficiently was through the adoption of Business Intelligence tools, such as SaaS products, embedded analytics, and data visualisation. With the use of such tools, businesses have found their decision-making processes to be five-times faster. The future of Business IntelligenceThe Business Intelligence market is expected to hit record highs of $33 billion by 2025. While most firms have adopted some sort of Business Intelligence tool, it is expected that a third of large-scale organisations will take this one step further by 2023. AI, Machine Learning, and complex adaptive systems are suspected to be the next investment for the business giants of the world. In recent research undertaken by BI Survey, the three most important Business Intelligence trends expected to be seen in 2022 are data quality/master data management, data-driven culture, and data governance. All three areas point to two key messages: In 2022, businesses are looking to gain further access to good quality, reliable data to see a consistent trend of positive decision making. This in turn will improve audience and demographic understanding and ultimately help to drive more conversions. In 2022, the creation of a data-first culture will be the top priority for most business leaders. All members of staff, regardless of job title, will be encouraged to understand and recognise the value of data and the role it plays in the success of the company. Both messages rely heavily on the implementation and evolution of Business Intelligence. From the easy compilation of huge datasets to the creation of easy-to-read, digestible information, which is accessible to the whole team, it's clear that the need for Business Intelligence in 2022 will only grow. If you are interested in working within Business Intelligence, or are seeking BI specialists to help grow your company's Data & Analytics abilities, take a look at our latest Business Intelligence jobs or get in touch with one of our team today who will be able to help. 

Hiring a BI Manager – Trends and Challenges | Harnham Recruitment post
With all the talk of big data and data science being able to predict what colour shirt I will buy in four years' time (probably white or blue for those who don't know me!), effective business intelligence is sometimes passed by or considered old news. The reality is that companies are realising that they can get much more from their business intelligence and are changing their strategies to deliver interactive, insight-driven and visualised reports. Not every data-driven decision needs machine learning algorithms behind it, and quality business intelligence enables all managers to be effective decision-makers. These strategies are creating some obvious trends in the market, resulting in a change in expectations when hiring a BI Manager. Key BI TrendsData Visualisation – Companies of all sizes are implementing Qlikview and Tableau (amongst many other tools) to create attractive, interactive visualisations, to harness intelligence, in a way that will capture attention in a presentation. Insight Driven – A BI professional can't simply develop automated reports anymore. Analysts are often required to offer suggestions for business change and present insight to decision makers. Hands-on Management – BI managers and even heads of business intelligence are expected to keep coding well into their management years, with the logic that problems can be spotted quicker when they are in the trenches, coupled with strategic and line management work. Data Ambassadors – BI professionals are becoming door-to-door data sellers, coaching teams in a business on the benefits of using data to optimise their teams and decisions to save or bring in more money. Heads are in the Cloud – Companies are using cloud-based data warehouses such as Redshift to save on storage costs, whilst creating a centralised data warehouse for BI. Alternative Data Sources – Companies are looking to use the web and social media data, alongside numerous other sources to generate deep insights for managers. The BI Manager EffectI am completely sold that all of these features represent the future of business intelligence. The few companies that are doing all of the above well enough, are doing advanced work in the area and these companies will be leveraging big commercial gains from their business intelligence teams. The problem is that only a few businesses are doing all of the above, so only a handful of professionals have the relevant experience, and as a result expect top dollar to bring all of those skills. Therefore, it is prudent to be flexible with your hiring requirements. Look for a bright, passionate candidate, who can readily grasp the shift in business intelligence trends, and is keen to plug skills gaps. An enthusiastic business intelligence professional will get up to speed with whatever they were missing. Don't be too quick to dismiss those who are not ready-made BI managers on paper. Message to CandidatesFor all aspirational or existing business intelligence managers and leaders, I would advise you try to stay hands on as long as possible. I know some of you dream of never seeing a line of SQL code again, however, the trend in hiring for hands-on business intelligence management positions means that keeping your tech skills sharp will really keep your options open moving forward. It would be great to hear your experiences, so please feel free to comment below on the trends you see in your business. Have you needed to remain hands on as you progress within your career? Or are you looking for a multi-skilled BI manager, and it is proving hard?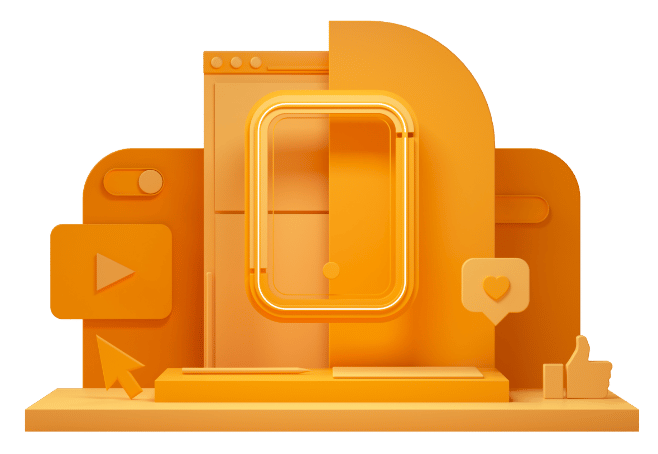 CAN'T FIND THE RIGHT OPPORTUNITY?
If you can't see what you're looking for right now, send us your CV anyway – we're always getting fresh new roles through the door.