Analytical Planning Director (Econometrics)
ANALYTICAL PLANNING DIRECTOR
UP TO £90,000 + BENEFITS
LONDON (HYBRID)
Harnham is working with a well-known Agency on an Analytical Planning Director. You will get to support the development of a high-level analytical planning capability that enables all offices across the globe to offer state-of-the-art optimal planning solutions for their clients.
The role:
You will:
Delivering investment planning solutions through FTE support and paid-for projects. Involved detailed analysis of client requirements and the translation of these into marketing science principles for use in investment planning.
To support the build out of a wider set of marketing analytics within the Global Business and local markets, with a focus on outputs that improve their planning offering. This includes active delivery of existing analytical solutions but also consultative assistance directly with clients to understand their marketing science needs maximise their investment in third party marketing analytics.
You will also be involved in creating training and marketing materials to package up their analytical service offering for clients
Point of contact for analytical planners across the their network - providing technical support and commercial support
The experience:
You don't have to tick all the following boxes, but we'd love to hear from you if you meet any of the following:
Ideally 5 years+ agency or client-side marketing analytics experience, building on statistical skills.
Hands on experience of Marketing mix modelling outputs for planning.
Excellent understanding of advanced statistical techniques such as A/B testing, ANOVA, SEM, predictive modelling, and clustering/segmentation.
Python and/or R
Ability to translate technical findings to non-technical stakeholders
The interview process:
30 minute initial stage
60 minute interview
How to apply:
Please apply by submitting your CV to Emma Johnson at Harnham

Using Data to Optimise Supply Chains
Using data to optimise supply chains
The ripple effects of Brexit and pandemic restrictions continue to affect industries that are heavily reliant on supply chains.
Many manufacturers are still struggling to make up lost ground. For example, the Baltic Airfreight Index (BAI), which tracks prices for transporting cargo by air, is still down approximately 40 per cent from its peak, as its supply chain continues to heal. In this environment, ensuring that supply chains are running as optimally as possible, and are flexible enough to cope with evolving developments, has become paramount.
Data has long been the bedrock onto which these industries build their processes. Without an accurate, comprehensive view of the entire manufacturing operation such as product quantities, timescales, and other logistical detail, it's impossible for executives to make effective decisions. In a 2022 Industry Pulse survey, manufacturing and distribution executives highlighted the criticality of real-time intelligence in managing their supply chains under volatile business conditions.
Various new technology powered by data allows businesses to continuously review their processes, and adjust to the ever-changing landscape. This, in turn, will have a wealth of positive implications such as diminished costs, reduced waste, and improved profit margins.
The amount of manufacturing supply chain data available today is staggering. While most manufacturers have now begun harnessing their data, many are still struggling to capture significant value from it. A 2021 study revealed that just 39 per cent of manufacturing executives had successfully scaled data-driven use cases beyond the production process of a single product.
So, how can organisations harness their data to improve their supply chains?
 Data can help increase transparency
One of the main challenges faced by supply chains is a lack of transparency. Supply chains often span across multiple manufacturing and logistics operators with several tiers of suppliers, and because of this, data is typically collected and stored in separate silos.
As a result, it's difficult for supply chain managers to get a clear and holistic view of crucial KPIs, such as service levels and costs. This means information about the real-time performance of end-to-end supply chains is often unknown. Or, if it is known, it's reported infrequently, which can impact business performance. For instance, the malfunction of remote equipment could remain undetected resulting in exploding supply chain costs and lead times.
Transparency can be increased by ensuring that more information is accessible and therefore usable. New technologies like the Industrial Internet of Things (IIoT), for example, can collect remote 'process data', which might include warehouse temperatures or transportation waiting times, via sensors and then forward this to the cloud in real-time to inform decision-making.
And with the cost of IIoT devices and sensors plummeting, and 5G connectivity expanding worldwide, manufacturers of all sizes have the chance to cash in on capabilities like tracking shipping containers on their journey. Thereby enabling them to set realistic customer expectations, schedule production activities dependent on the incoming shipments, and swap to alternate suppliers to overcome delays.
Data assists in strategic planning
The implementation of supply chain analytics, allows vital conclusions to be drawn from this real-time and supply chain data, allowing businesses to effectively plan ahead. This can be roughly categorised into four buckets:
Descriptive analytics uses historical manufacturing data gathered from suppliers, and customers data, to identify important trends or patterns.
Predictive analytics models out a range of 'what-if' scenarios by analysing a variety of macro-level data including consumer demand, weather events, and staff shortages to accurately predict how these may impact a manufacturer's supply chain or production capabilities. All of which will ultimately inform the creation of a robust contingency plan.
Prescriptive analytics uses the results of predictive and descriptive analytics to suggest potential actions that a manufacturer could take to achieve predefined goals. For example, identifying weak links in the supply chain.
Augmented analytics harnesses Artificial Intelligence (AI) and Machine Learning (ML) techniques to analyse huge, complex data sets from multiple sources to make highly accurate predictions. One new application of augmented analytics is the improvement of worker safety by using wearable sensors that collect data on worker health, stamina, and exposure to occupational hazards and alert managers when interventions are needed.
So, what can analytical techniques support a business with?
Demand planning and forecasting/resilience
Predictive analytics supplements historical data with data on current market trends and industry competition allowing for improved demand planning and forecasting. In a nutshell, this means that manufacturers can better align production with customer demand, improving efficiency and reducing waste, as warehouses will only stock what is needed.
Agility
The agility of a business's operations relies on the amount of information it has and how accessible it is. Take data from manufacturing systems – it can inform decisions to accelerate production, adjust output parameters, or enable proactive equipment maintenance, as and when required. Similarly for managing vendors, 'Dynamics 365 Supply Chain Management' can connect to supplier catalogues and enable near real-time visibility of supplier processes. This helps businesses to understand and control costs through priority-based supply planning, make AI-supported inventory decisions, and automate warehouse operations.
Proactive risk management
Complex supply chains pose a significant risk for manufacturers, just one key supplier being out of action due to adverse weather can easily cripple production, resulting in costly delays. To overcome this, manufacturers and suppliers can opt to share data, allowing manufacturers to analyse supplier data to gain deeper insight into quality, on-time performance, and pricing. This knowledge gives manufacturers greater insight into each link of their supply chain, allowing them to renegotiate pricing, address quality concerns, or switch to a more reliable supply partner.
Whether you are looking for your next opportunity in the data industry, or need to build out a data team to optimise your supply chain? Get in touch with one of our team today who will be able to help.

Scary Early: Holiday Marketing & Analytics Long View Timing to Touchpoints
Halloween isn't just for kids anymore and marketers and retailers are taking note. Now, it's about the experiences, being together, and having a scary good time on a small scale.  Holiday shopping is happening earlier and it's just not in the purview of Black Friday and Christmas shopping. Wondering what's changed and what the crystal ball may hold for future Halloween holiday Marketing & Analytics?
So, we reached out to some professionals in the retail and marketing industries asking for their take on the change in holiday shopping from Halloween onward. From early shopping to slowed spending against rising prices, as people cut back their holiday spending.
Marketing & Analytics Insights from the Field
"Now that the pandemic is considered over, people are ready to get back into the swing of normal holiday festivities. We're seeing a trend in early shopping this year, which is likely to stick around for the next year or two." says James Green, Owner, Cardboard Cutouts.
"The biggest game-changer we've noticed has been that this year, holiday-related searches are happening a lot sooner/further in advance than in previous years, showing that people are really excited to celebrate Halloween and the holidays this year.
Halloween searches started in July this year to really pick up steam, showing us people are really planning in advance." adds Laura Rike, Pinterest Coach at laurarike.com.
"Consumers are feeling the impact of rising prices as they prepare to shop for the upcoming holiday season – and this year's spooky fall festivities are no exception.
84.51°, the Cincinnati-based Data powerhouse that helps Kroger and its partners create customer-centric shopper journeys, has captured consumer insights that show many people are looking to cut back on Halloween festivities this year, especially in these particular areas:
Halloween décor (41%)
Candy (33%)
Costumes (24%)
Food for gatherings (23%)
Beverages for gatherings (18%)
31% say they don't plan to celebrate Halloween at all.
But for those who are, here's how they're planning to spend the night:
Staying home and handing out candy (33%)
Going trick or treating in their neighbourhood (22%)
Going to a trick or treating event (school, church, zoo, shopping area) (16%)
Going to a Halloween party (16%)
Going trick or treating in someone else's neighbourhood (12%)"
Halloween Marketing Has Shifted from Candy Grabs to Experiences
"In the past, Halloween was primarily about buying products such as costumes and candy. However, now, many marketers are focused on creating unique and memorable experiences for their customers. This can be seen in the rise of Halloween-themed events, activities, and attractions. By creating an immersive and exciting experience, marketers can capture the attention of potential customers and stand out from the competition." says Brandon Wilkes, Marketing Manager @ The Big Phone Store.
So, this year and coming years may be just the beginning for the hospitality industry to level up their experiential offerings.
According to Ajitesh Agarwal, Associate Director, Marketing, Knowledge Excel social media has played a pivotal role in the evolution of Halloween marketing. Below are some trends to watch.
"In 2022, consumers in the United States are expected to spend an all-time high of $10.6 billion for the Halloween season, according to Statista. Hotels want in on the action and many have created special packages designed to entice Halloween enthusiasts to their properties. Hotels across the country are offering tea parties with a haunted twist, featuring exclusive spooky bar & food menu items. Follow up on these unique venues across the country, from a Mad Hatter-Esque underground bar in Downtown Los Angeles and an exquisite grand ballroom in San Diego to a wickedly enchanting tearoom in Atlanta."
Three Analytics Trends for 2022 and Beyond
The way we do business has changed irrevocably, and everyone is adapting. Customers have a variety of touchpoints and channels to choose from when they make purchasing decisions, and that means marketers must shift, too. There's a lot to juggle now and navigating the long view from timing to touchpoints can be daunting.
Here are three trends to watch:
Decentralized Customer Engagement
Podcasts, streamed media and more offer a host of new opportunities to engage new and diverse demographics to reach more customers. Widening the reach can give Analysts additional insights into what customers most want and where they want to find it.
Time to Rethink, Refresh, and Reboot Your SEO
SEO platforms are increasing their Analytics features and considering searching on other social media platforms such as Pinterest and Instagram.
Diversity Initiatives Attract and Retain Analytic Talent
Analytic insights are drawn from a variety of industries. It's important to consider as job seekers shift into the tech talent pool and realize what insights they can offer from their unique experiences.
Looking for top talent to take your business to the next level when it comes to Data and Analytics? Contact one of our expert consultants to learn more about finding and retaining top talent in the industry.
If you're interested in Advanced Analytics, Big Data, Business Intelligence, and more, Harnham may have a role for you.
Check out our latest Advanced Analytics jobs or contact one of our expert consultants to learn more:
For our West Coast Team, contact us at (415) 614 – 4999 or send an email to sanfraninfo@harnham.com.
For our Arizona Team, contact us at (602) 562 7011 or send an email to phoenixinfo@harnham.com.
For our Mid-West and East Coast teams contact us at (212) 796-6070 or send an email to newyorkinfo@harnham.com.
Quotes have been edited for content and clarity. 

Hunted's Ben & Danni On Cybersecurity | Harnham Recruitment post | Harnham Recruitment post
Ben Owen and Danni Brooke are the Co-Directors for the EMEA Practice at Fortalice Solutions, a leading global cyber security and intelligence operations company. 
They travel globally to assist clients with their cyber security requirements, bespoke training needs, intelligence and investigations both online and physical and counter fraud training/consultation. They deliver and manage a portfolio of pro-active intelligence solutions to keep people, nations and businesses safe from threats and head up the EMEA operations. 
Ben and Danni also feature on the hit Channel 4 show, Hunted and Celebrity Hunted which has been airing for over four years with another series set to be filmed this summer. I caught up with them recently to discuss the latest Fraud, tools and challenges for the Cybersecurity industry.
Cybersecurity is an ever-changing landscape. What trends do you anticipate for the next 12 months and beyond?It is always difficult to pin down what the next real trend is going to be in the Cybersecurity space as adversaries are becoming ever more sophisticated.  What was once a very difficult process for skilled individuals is becoming more readily available to novices with advances in software, particularly those shared on the Dark Web.What is an inevitable threat trend in the next 12-months and beyond is the exponential rise in the Internet of Things (IoT).  With a world where everything is hooked up to the web, it is apparent that tech companies selling these devices are under immense pressure to get products to market. The need for speed could mean that some security principles and best practices may be overlooked.   As the UK encountered during the Mirai Botnet attack of 2016, a network of electronic devices acting in concert can cripple the internet or, worst case, become a weapon that could cause actual physical damage as well as cyber damage, power stations, hospital networks to name but a few.  How have Data & Analytics impacted the detection, and prevention, of cyber-crime?A company will have to protect themselves against an enormous amount of cyber threats every second.  A cyber-criminal will only need one successful attempt. Data & Analytics are proving successful in the fight against cyber-crime and their proactive and holistic approach is at keeping people and businesses safe.  Of course, it is Data that is being stolen, but very often Data can come to the rescue.  It helps in a number of ways, e.g. identifying anomalies in employee and contractor computer usage and patterns, detecting irregularities in networks, identifies irregularities in device behaviour (a huge advantage with the rise of the IoT).What one must remember, however, is the people behind the Data.  You can't simply collect Data and assume you will be able to detect and respond with the right actions.  You need the people with the right analytical skills to sift through the Data, find the right signals and then react to the threat with an appropriate and timely response.  What tools and technologies do you think will become increasingly important in the fraud and cyber-crime landscape?Here at Fortalice we are investing a lot of time into coverage of the Dark Web.  We live in a rapidly changing digital landscape. Criminals, fraudsters, and others are now operating with more sophistication and anonymity. Where do they go to exchange fraudulent details and ideas about current victims? What medium do they use to discuss organisational targets or new ways of defrauding companies? The answer is the Dark Web. Traditionally, companies fight fraud from the inside out. We want to change this landscape by accessing the entirety of the Dark Web, its pages, shady storefronts, and treasure troves of Data, and drawing on monitoring toolsets to give our clients a 360-degree resource for identifying adversarial communications and movements. It's all about Internet coverage.  Wherever it is difficult to find – that's where your threat will be.  A final point to this question is one of sharing tools and techniques.  A collaborative approach is always a good way of making sure the wider audience benefits.  We always work with our clients and offer other services and support outside of our remit to make sure they're fully protected from a cyber and physical space.  What are the biggest security threats for businesses?Security is fundamentally broken because the design of many security solutions does not design for the human psyche.  Security solutions are bolted on, clunky, and hard to use but because security teams prioritise defending against easier cyber threats, they often don't focus on the hardware side.The biggest risk to companies and individuals is always defined by the Data that is most important to you or to the business.  For individuals, this might be privacy or identity. For businesses, this could be customer Data, intellectual property, and the company's money in the bank.The reality is that business executives can't outspend the (cybersecurity) issue and they must be prepared. Cybersecurity no longer exists in a vacuum and it must be elevated to the conversations held in the boardroom and with senior leadership as well as entire divisions, departments, and organisations.For someone trying to get into security analytics, what skills do you think are key to being successful in the industry?The detail is in the name of the role.  A huge ability to interpret large amounts of technical Data is key to the role, as well as being able to assimilate what it means and how to action it.  Risk management is also key to this role.  Very often you will identify potential risks and you will have to triage those priorities on your own as co-workers won't have the technical expertise to assist.  You will need to be able to communicate successfully to all levels of a workforce and last but by no means least – a good sense of humour!  When you think you have gotten to understand a new threat or vulnerability a new one will replace it within seconds.  Time to put the kettle on, smile, and get back to work with your analytical prowess.  Within fraud, it's well known that criminals are sharing their approaches, is this mirrored in cyber-security and if so, how is the industry combating this?Criminal collaboration is huge on the web.  First of all, there is no talent shortage for fraud rings or cybercriminals. There are no requirements for fancy university degrees or certifications and the crime ring pays for performance.  They don't care what you look like, how you dress, or if you clock in during normal work hours. They care about getting the job done – hacking into and stealing information from others. Together they are sadly stronger and more effective.  On Dark Web forums, you will see fraudsters sharing and selling their 'IP' knowing that others will also contribute. That way they are all winners.  In the private world ideas equal money. That is of course not a bad thing for business, but it is bad for collaboration. Businesses generally don't like to share ideas with one another because it has taken them lots of time and expense to get to their product or solution. As cliché as this comment sounds – we have to change this landscape for the greater good. There are lots of smart government initiatives for national defences in cyber security and fighting high-end cyber-crime but seldom does this have a positive impact locally with smaller businesses.  There is a huge amount of information out there for individuals and advice, but we need to bridge the gap still between criminal collaboration and that of the good guys.If you could change one thing in the industry, what would it be?The mind set of security professionals that humans are the weakest link. We're not! Humans are at risk because technology is by design, open.  I'd also change the mind set of those not in the Cyber Security industry.  All too often the severity of what is being reported is not taken seriously, nor are budgets set aside for cyber security issues.  That said, it is improving but there is a long way to go. Ben and Danni spoke to Senior Consultant, Rosalind Madge. Get in touch with Rosalind or take a look at our latest job opportunities here.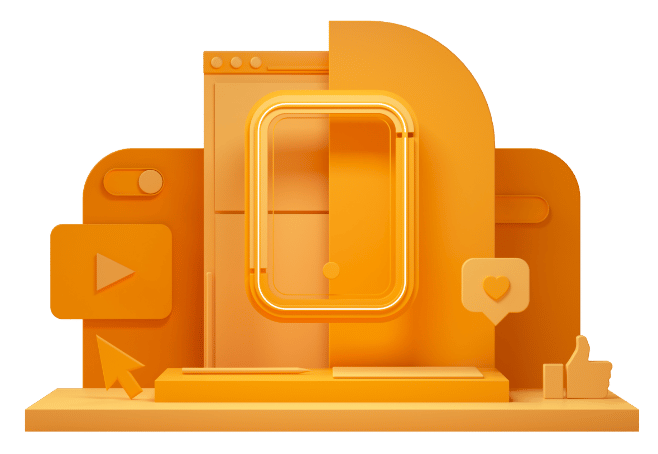 CAN'T FIND THE RIGHT OPPORTUNITY?
If you can't see what you're looking for right now, send us your CV anyway – we're always getting fresh new roles through the door.