London / £80000 - £110000
AI Lead
London
£80,000-110,000
THE COMPANY
We've partnered with this highly promising biotech startup, who've just completed a very strong Series A funding round and have plans for growth in 2023. They're a true world-leader in AI-based protein design and mapping genetic diversity to solve problems in the pharmaceuticals, biotechnology and diagnostics domains.
THE ROLE
They've already built the world's largest knowledge graph of natural diversity and are now looking to expand on it. Your role as AI Lead would be to guide, upskill and manage the 3 existing members of the team, while making improvements to the graph network and making decisions on where to source protein sequence data from.
The position reports directly into the CTO, so you'll have a say in strategic moves and making decisions on what the company will do next.
SKILLS AND EXPERIENCE
The ideal candidate will have:
Education to post-graduate level in a STEM subject (Artificial Intelligence, Computational Biology, Computer Science etc.)
Extensive experience developing deep learning graph-based models
Proficiency with Python and a deep learning framework (PyTorch preferred)
Experience in the pharmaceuticals, biomedical or life sciences domain
Knowledge of Proteins and their applications
Experience leading a team of AI / ML / Data Science experts
Excellent communication and personal skills
BENEFITS
£80,000+ on the base salary
Strong wider benefits, and a generous equity potentail
Flexible working from their London office
APPLY
Please apply using the apply link on this page and quoting the reference VACMAC146
For more information contact Matt Cooke on the Harnham website or LinkedIn
KEYWORDS
Machine learning, deep learning, Python, PyTorch, biomedical, drug discovery, protein sequencing, London

Data & Analytics Recruitment Trends 2022 | Harnham Recruitment post
As we look ahead to 2022 and to engineering a better, more robust and sustainable future, IT leaders and CIOs are predicting an accelerated continuation of many of the issues that have faced business in 2021, but in a way that will see business thriving, not just surviving. Tech talent shortages notwithstanding, 2022 looks set to be an exciting year for tech-invested businesses. From increased reliance on AI to carry out repetitive tasks, giving employees the time to get on with thinking and innovating, to increased democratisation of data pointing to a no-code revolution, both the capability of data to improve our lives and the need to adopt different skillsets within the industry. Ahead of our Tech Trends round up in 2022, a look at those things that will have a bearing on Data & Analytics recruitment as we approach the new year.1. Solutions to the ongoing talent shortage With the Great Contemplation threatening to further impact the already taut recruitment market (there are currently in excess of 18,000 roles being advertised on LinkedIn alone), traditional firms look set to increase salaries to attract talent, while future-fit organisations will use cloud-first and platform-based architectures to adopt low-code solutions to alleviate the need for the most advanced technical skills, according to Forrester.2. Hybrid workingAs evidenced in our Data & Analytics Salary Guide 2021, where we see the number of women in data and analytics dropping by 2 per cent compared to the previous year, women and middle managers are set to lead the Great Resignation in 2022, with work-life balance remaining a key influencer. The future of work is likely to remain agile and those businesses that adopt a hybrid working culture will maintain a competitive advantage in tech recruitment. McKinsey estimates that more than 20 per cent of the global workforce – mainly those in high‑skilled roles in verticals such as finance, insurance, and IT – could work remotely most of the time without any impact on productivity.3. Evolving roles As reported by colleagues in The Nordics, Germany and France, 2021 has seen the evolution of a new role in data & analytics. With the growth in digital retail and e-commerce, brands are leaning on their marketing teams to find innovative ways to grow market share. So, the demand for candidates that speak the language of both data science and marketing & insights will continue to grow. At a higher level, CIOs furnished with wider business skills will be well placed to lead product teams and wider data initiatives pointing to business success.4. CIOs take a place at the table According to Techrepublic, the role and skills of the CIO will evolve in 2022 with many highly effective tech leaders moving into CEO roles. As CIOs need to establish credibility to lead large-scale change management, they will be given a seat at the table and heavily influence the boardroom agenda. If you are looking to change your future, and are considering a move in Data & Analytics, Software Engineering or Marketing & Insights in 2022, get in touch. In the meantime, we wish our clients, candidates and readers a safe and restful holiday season and a healthy New Year.

A New Harnham Group Company Is Borne | Harnham Recruitment post
I'm thrilled to announce the newest member of Harnham Group: Rockborne.  It's been 15 years since we first started Harnham and over that time we've seen the Data & Analytics industry go from strength to strength and become one of the world's most sought-after specialisms.  While innovation and progress have allowed the industry to flourish, it's been clear for a while now that the biggest threat to its continued success is a shortage of talent and, in particular, technical talent that can thrive in a business environment.  As highlighted in our recently published Data & Analytics Salary Guide, half of all data leaders believe that the junior members of their teams don't have the ability to articulate their work to non-technical stakeholders. Furthermore, they also believe that there is a significant need for those coming into the industry to learn how to better articulate their work and findings, improve their communication skills and to develop a better understanding of the nature the businesses that they work in.  To help counter this, we have created Rockborne, a new business designed specifically to train and place the next generation of Data & Analytics professionals into our clients' businesses.  Rockborne will take on regular cohorts of diverse, highly-skilled and exceptionally promising STEM graduates and put them through an intensive 16-week training program designed to ensure that they not only have the most up to date technical knowledge, but also the business acumen and softer skills required to thrive in their careers.  They will then be placed as Consultants in leading data teams across the country for two years, at which point their current employer will have the choice to keep them on permanently at no additional cost. The consultants will also have the opportunity to undertake three weeks of training, prior to their placement, tailored to the business they are entering so that they are fully prepared to hit the ground running and add value.  To lead this new venture for the Harnham Group, we have put together an industry-leading team with Neil Berry as CEO. Neil brings a long career of experience in the  Data & Analytics market, working across multiple sectors and industries delivering transformational change. His experience at several of the world's foremost Data & Analytics consultancies, including most recently as a partner at both KPMG and IBM, makes him the ideal person to lead Rockborne's senior management team.  He'll be working alongside former dunnhumby, Experian, Accenture and IBM'er Gareth Mitchell-Jones who joins us as Chief Revenue Officer; Waseem Ali, formerly of Virgin Care, General Assembly, Cloudstream Partners and Lloyd's of London, as Chief Data Officer;  and former Barclays, JP Morgan and Jane Street campus lead Amy Foster, who will serve as Rockborne's Chief Talent Officer. We believe that this team enables us to really address the issues within the industry, and allow the Graduate Consultants they produce to be set for success.  As the next part of our journey, Rockborne is set to continue the mission already pursued by our other Harnham Group companies; to help the world of Data & Analytics innovate and flourish, to provide opportunities for those who work in the industry to thrive, and to create a more diverse and inclusive workforce.  You can learn more about Rockborne here or by contacting one of the team at neilberry@rockborne.com, garethmj@rockborne.com, waseemali@rockborne.com, or amyfoster@rockborne.com.

How data can help business achieve their diversity and inclusion (D&I) objectives | Harnham Recruitment post
Since the #BlackLivesMatter campaign went viral in 2013, the subsequent groundswell of information shared online highlighted that racial inequality continued to reside across society.  Many tech companies responded quickly by releasing equality and diversity statements, spearheaded by tech giants Microsoft, Facebook, Google, and Apple. The resulting reports were not a cause for celebration. The contents shone a spotlight on the overwhelming white and Asian male biases. The reporting did however galvanise the industry into action. Action to create a culturally richer, more diverse workforce in tech, IT and Data.However, despite movement in the right direction over the past eight years, we still have a long way to go until true diversity and inclusion is reached within the industry, and the pandemic has played a significant role in the regression of progress. Take women in data as an example. While Harnham's UK Data & Analytics D&I report 2020 shows a steady increase in women in tech over the past decade, our UK Salary Guide 2021 reports a decline in women in tech from 30 per cent to 28 per cent this year.BUT WHY IS DIVERSITY IN THE SECTOR SO IMPORTANT?In 2015, McKinsey published research showing that gender-diverse companies were more likely to financially outperform their homogenous competitors by 15 per cent, while ethnically diverse companies were more likely to outperform by 35 per cent. A follow-up report in 2017 established the correlation between profitability and value creation in gender diverse executive teams. The evidence for cultivating a diverse workforce is compelling and 75 per cent of business leaders identify that D&I is both of value and a priority for their organisation.  Just this year, Sky announced via Twitter that they have appointed seven D&I leaders to their Diversity Advisory Council to guide the business. They are investing  £30m in creating a more diverse and inclusive workforce over the next three years, to deliver a measurable impact on both business and society.So how can data help meet D&I goals? DATA IS INTEGRAL TO ORGANISATIONS MEETING THEIR D&I GOALSA recent Intel report found that a majority of Gen Z would be hesitant to take a job from a company that does not have diverse representation within their senior leadership and a nationwide poll carried out by the Institute of Coding found that more than half 16–18-year-olds believe that the digital workforce lacks diversity. The industry is facing a potential skills gap crisis and needs to act now by using data insights to inspire the next generation.ROBUST DATA LEADS TO BETTER DECISION MAKING It is easier, and more effective, to make decisions with a clear understanding of the starting point. Data can provide baseline evidence from which to plan D&I initiatives and work towards inclusivity goals.WHAT TYPE OF DATA INSIGHTS TO GATHER FROM YOUR WORKFORCE?Having a data driven approach into the diversity of your workforce that goes beyond the simple hiring numbers is the key to setting progress markers and measuring the effective ness of your D&I initiatives.  Progressive teams will consider gathering and monitoring D&I data as part of their ongoing business strategy:  ·       Total workforce composition against leadership composition·       Compensation and compensation history across demographic groups ·       Hiring and promotions across all departments ·       Internal mobility by demographic group ·       Leavers by demographic group ·       Access to and usage of benefits ·       Diversity in hiring v diversity in recruiting HOW TO GATHER D&I DATA FROM YOUR WORKFORCE Employees will want to be reassured that their data is being given for useful purposes, and some will be sceptical about giving it away freely. Ensure you work with your team to highlight the benefits of your data collection and reassure them on data privacy.·       Explain reasons why data is being collected ·       Be transparent in your data requests ·       Allow anonymity in data gathering  ·       Give options to 'not specify' in any survey data ·       Feedback data insights to your whole workforce to insure inclusivity ·       Be clear in your follow-up initiatives towards meeting your D&I  USING DATA INSIGHTS TO MEASURE THE JOURNEY TO D&I GOALSData insights will enable stories of success to be shared both in the boardroom and at the water cooler, evolving a culture of positivity throughout the organisation.  Regular, robust data-capture as part of your business's strategy will enable you and your team to see progress, instilling them with the confidence to set progressive goals year on year, driving D&I data metrics in the right direction.  A D&I strategy will enable businesses to be more innovative, make better decisions, improve staff engagement, and deliver better results.  A good strategy requires meaningful data –data gives business the power to act.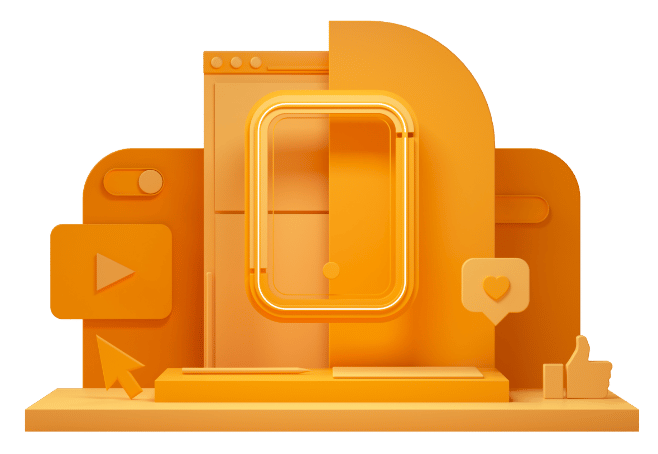 CAN'T FIND THE RIGHT OPPORTUNITY?
If you can't see what you're looking for right now, send us your CV anyway – we're always getting fresh new roles through the door.