A/B test Developer
£55,000 to £60,000
2 days a week in London
The Company
A Medium Sized Digital Analytics and Digital Marketing consultancy is looking to grow as a company so that it can support more clients and do more with its existing client base. They look at everything from end-to-end web analytics to tagging, Dashboarding, and conversion rate optimization.
The Role
You will be working in a team of three people to build the A/B tests for the clients. You will not be alone in doing this working alongside your team and reporting directly into the co-founder of the business.
Your role will be to sit on the Adobe side of the business and build the A/B tests in Adobe target, using your JavaScript, CSS, and HTML knowledge to help you in this. Some experience in Adobe recommendations would be an added plus but you will also get upskilled in this is needed.
Skills:
The Successful CRO Developer will have the following Skills:
Adobe Target
JavaScript/CSS/HTML
Adobe Recommendations
Benefits:
£55,000 to £60,000
Benefits
How to apply:
Please register your interest by sending your CV to Shaun via the Apply link on this page.

Weekly News Digest: 15th – 19th November | Harnham Recruitment post
This is Harnham's weekly news digest, the place to come for a quick breakdown of the week's top news stories from the world of Data & Analytics.DEVOPS.COM: FOUR KEYS TO DEVELOPING ETHICAL AIAs we see artificial intelligence (AI) being implemented into almost all aspects of the business world, companies are struggling to find ways they can use the technology in an ethical way.Here, Devops.com ask some important questions that help to ensure this incredible technology is being used as a force for good, from development to implementation.Is this transparent in every way? Developers need to establish a transparent and clear channel of communication to raise concerns and to discuss and deliberate on ethical dilemmas with their team.Have we accounted for risk or exceeded regulatory boundaries? Ensuring your products are future proof means exceeding the privacy regulations and ethical boundaries, not just meeting them.Is this system adaptable? There should always be a contingency plan in place, and developers should build flexible tools that can be adjusted according to any updates or ethical concerns that may arise.Are developer teams prepared to build ethically? Companies need to communicate their ethical intentions by building an infrastructure that equips developers with the training and resources they need to implement ethical standards.While these four questions won't solve the ethical issues that AI throws up, it will certainly help businesses to prepare for, and build ethical infrastructures that are needed for AI to reach its full potential.To read more, click here.ANALYTICS INDIA MAG: TOP 10 PROGRAMMING LANGUAGES USED BY GITHUB REPO CONTRIBUTORS IN 2021In this piece, Analytics India Mag explores the top ten programming languages used by GitHub in 2021. GitHub is the world's largest code repository and examining which languages they use can help us gain insight into what's trending in the world of programming and why.To pursue a career in tech, it's important to first build a solid foundation and understanding of programming languages. Take a look at the list of the top ten programming languages used by GitHub repo contributors in 2021 below.1.     JavaScript2.     Python3.     Java4.     Go5.     TypeScript6.     C++7.     Ruby8.     PHP9.     C#10.   CWhich programming language do you use most, and why?To read more, click here.TECH REPUBLIC: THE VALUE OF MENTORSHIP IN A REMOTE WORLDThe world has depended on digital resources and platforms to sustain communication and connectivity over the past two years. While certain aspects of our lives have become more convenient because of this, this has taken its toll on human relationships.In this piece, Tech Republic talks to Michael Litt, CEO of Vidyard a video creation platform, about his experience with mentorship and the programme he developed."Jobs are more demanding, and hybrid work has meant different expectations and stress and strain," Litt said. However, formal mentorship programmes are especially important in start-up organisations "to give people the time and space to learn."Vidyard offers a mentorship programme that supports guidance and learning at all levels. The virtual programme is said to work better remotely than in-person, aiming to expand globally."I wouldn't be where I am if [my mentors] hadn't taken me under their wing when I asked them to," Litt said. "I believe in the art, and forma and intention is absolutely required. There is no easy path to building a mentor/mentee relationship."To read more, click here.MARTECHCUBE: A THIRD OF CMOS DON'T TRUST THEIR MARKETING DATAAccording to recent research, over one third of Chief Marketing Officers don't trust their marketing data.The research, which surveyed 964 marketing professional and data analysts across the US, UK, and Germany, identified some key strategic challenges that CMOs are facing, and their priorities for 2022.One of the biggest issues found between all levels of seniority was time being wasted by manually wrangling data."Modern marketing can't afford to wait three weeks for someone to sift through a spreadsheet. A lack of real-time insights – as data is spread across too many siloed locations – compromises the quality of marketing campaigns. By manually wrangling data, businesses not only open themselves up to human error and inefficiency but also commit themselves to a reactive strategy," said Harriet Durnford-Smith, CMO at Adverity.To build trust within their own data, businesses must invest in their campaign reporting capabilities, have strategic and transparent value propositions, and be able to demonstrate return on investment.To read more, click here. We've loved seeing all the news from Data & Analytics in the past week, it's a market full of exciting and dynamic opportunities. To learn more about our work in this space, contact us at info@harnham.com

Harnessing The Data In DNA: Analytics And Synthetic Biology | Harnham
DNA is just one big string of data. We are, literally, made from data. Until now, it has been difficult to use that data. Scientists recently started using Data & Analytics for the development of synthetic biology, drug testing, and vaccine development. Here's how it all works and what analytics can do for healthcare.What Is Synthetic Biology?Synthetic biology, as defined by the journal Nature, is the "design and construction of new biological parts, devices, and systems, and the re-design of existing, natural biological systems for useful purposes." In other words, scientists make useful biological parts that mimic the natural world – only better. A great example of this is designing bacteria to identify pathogens or toxins – essentially creating a biosensor.Kind of seems the stuff of science fiction, right? It makes things that were impossible, now possible – like that biosensor.By reading, analyzing, and recreating DNA, synthetic biology helps speed things up and increase the accuracy of medical research and development. Researchers can start with a clear picture through DNA and run tests faster than ever before. Synthetic biology has only recently emerged as a field of serious study. Why? Well, it requires the ability to analyze and use tons of Data. Specifically, the DNA, which is the body's data. Before Health Analytics, we didn't have the ability to do that.How Else Has Analytics Helped Advance Medicine?Codex DNA, a bioengineering company, has made the first automated DNA printer – the BioXp™ 3250 system. This new system allows researchers to code and recode DNA. It turns digital info into real DNA or proteins.Most major drug companies are now using synthetic biology and data to speed up development. Todd R. Nelson, the CEO of Codex DNA, says, "Biologists, especially those that work with DNA, are the new Software Engineers."Data analysis of DNA means researchers can run larger-scale experiments. What used to take months can now be done in days or even hours. Health analytics also allows for patient-specific treatment such as developing a cancer vaccine or treatment. For something as complex as cancer, targeted and individual treatment has the best chance of success with fewer risks.There is an estimated US$2.6-billion cost when developing a treatment. Codex DNA and other synthetic biology companies have started to bring down this cost. When it takes 10 tries to get a drug right, the 9 failed attempts gobble up a lot of money. Just imagine if it only took 5 tries to get the right drug formula. That's the power of Analytics. What Does the Future Look Like?Experts, like the team at Codex DNA, think we will see data analytics used more and more for testing in the pharmaceutical, vaccine, and diagnostics industries. For vaccines, developers can use a synthetic "template" to see what active ingredients in vaccines creates the best immune response.With the use of data analytics, we will see shorter approval times and clinical trial success of vaccines and drug therapies. This means the public will be able to get their hands on drugs and vaccines faster than ever before. The Human Genome Project, which started in 2003, took a decade to complete. Next-generation genomic sequencing can sequence the whole human genome in a single day! Imagine the possibilities.One other exciting prospect is Data storage through DNA. Text, video, and audio can all be printed and assembled into DNA strands.Small, extremely dense and with the ability to last for millions of years, DNA data storage could be the storage method of the future. "If stored as strands of DNA," says Todd, the CEO of Codex DNA, "all the content ever created on Facebook would fit into a small tube the size of your fingertip."In the past year, the whole world has waited to see what would happen with COVID-19 and the vaccines. The two RNA vaccines exist only thanks to genetic testing powered by Data Analytics. These vaccines are the first of their kind, but certainly not the last. The is the future of medicine.Want to be at the forefront of the next generation of modern medicine? Interested in HealthTech, Big Data and Analytics, Life Sciences just to name a few, Harnham may have a role for you.Check out our current Life Science Analytics jobs or contact one of our expert consultants to learn more.  For our West Coast Team, contact us at (415) 614 – 4999 or send an email to sanfraninfo@harnham.com.  For our Arizona Team, contact us at (602) 562 7011 or send an email to phoenixinfo@harnham.com. For our Mid-West and East Coast teams contact us at (212) 796-6070 or send an email to newyorkinfo@harnham.com.  

Why it is hard to build a Big Data team | Harnham Recruitment post
Increasingly, I speak to managers who are adopting big data tools and developing PoCs to prove how they can make use of them. Just last week I spoke to a data architect who mentioned that if he didn't get exposure to big data tech sooner rather than later, his current RDBMS skills may become redundant within the next few years. While that is likely an exaggeration, it is certainly an interesting point. Companies that would have never previously had the capability to interpret 'Big Data' are now exploring a variety of NoSQL platforms. In particular, the massive performance benefits gained from Spark and real-time/streaming tools have opened up a whole new world beyond just MapReduce. I don't claim to be a data engineer, but as a recruiter for this sector, what I do is spend all day, every day interacting with big data developers, architects and managers (as well as keeping a close eye on the latest Apache incubator projects). Due to this, I have seen some recurring themes that have become trends when companies look to create and build their big data teams that are coming to the fore.
Candidate demand
The demand for Big Data professionals is very much a present day issue as the data companies have grand plans for is waiting for the right data developer to use the best tech to extract valuable insights from it.
The best candidates receive massive interest, often gain multiple offers from a range of companies. Your business is now no longer just competing with large corporations such as Facebook, Twitter or Yahoo. Startups and SMEs are also vying for the best candidates.
Candidates are seeing pay rises twice that of the normal rate, as illustrated in our salary guide.
Candidate shortage
The number of candidates with hands-on, production level Big Data experience is incredibly limited. We go to great lengths to find the candidates who can add real value to companies.
The growth and exciting future for the big data industry has led to increased interest in big data jobs, particularly for those from RDBMS or software. engineering backgrounds. This leaves the industry in a difficult predicament: high demand + low supply = massive competition. There are countless examples of companies that have failed to recruit a Big Data team after a year of looking.
Competition to get ahead and stand outPlanning – Companies need to have a data road map detailing their future plans. Candidates want to clearly know what they are getting into and what to expect from a job.
Innovation – Why get stuck on batch processing? The most exciting positions that candidates love are in data innovations teams, playing with real-time/streaming tech and new languages.
Personal development, growth and training – with the data science market experiencing similar growth, many big data engineers are looking for a job that not only offers the chance to work with machine learning and similar fields; but training, mentoring towards clear career progression as standard.
Speed – the length of the interview process is often seen as a reflection of the amount of red tape developers have to go through to get a job. The longer and more convoluted the process, the more put off some people may be.
Complacency – don't rest on your laurels, it's unlikely that you'll get 10s of CVs through when you are looking to fill a data role, so when you find a candidate you like, move swiftly to show your interest to them as quality candidates don't come around often.
By implementing these small but effective improvements to your recruiting process and how you develop data talent will see you create a team that is a success in this ever more digital analytics landscape. Companies who don't create and nurture strong, dynamic teams will fall by the wayside.
It's Harnham's job to help you achieve this goal. Get in touch with us to tell you how. T: (020) 8408 6070 E: info@harnham.com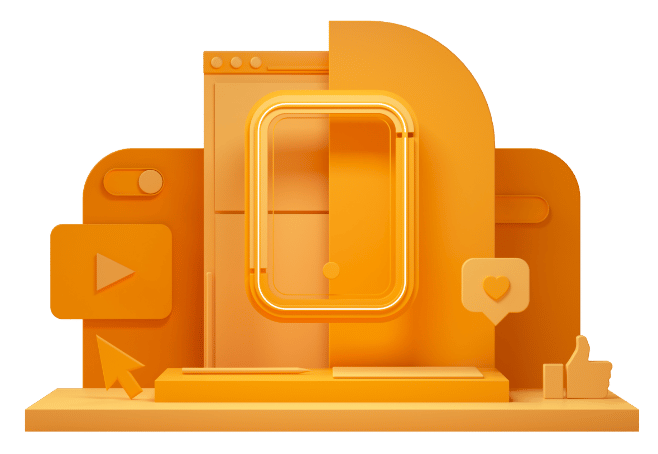 CAN'T FIND THE RIGHT OPPORTUNITY?
If you can't see what you're looking for right now, send us your CV anyway – we're always getting fresh new roles through the door.