New York / $100000 - $125000
Analytics Lead
Education/Non-Profit
$100,000 - $125,000
New York, New York (hybrid - 3 days in office)
Do you have an analytical mindset and want to work for one of the fastest-growing education organizations in New York? If you are hands-on and can ultimately contribute cross-functionally to a dynamic, all-inclusive environment, then this might be the best career move for you!
THE ROLE- Analytics Lead
In this capacity, you will be responsible for driving the data-driven initiatives for an organization that has proven itself a household name in the Education domain. As our client continues to impressively scale, the need for Data & Analytics capabilities is prevalent from a reporting and insights perspective; you will help drive this impetus moving forward from a leadership capacity.
You will be responsible for providing actionable insights using dashboards/visualizations, reports, and various forms of analysis. Furthermore, you will spearhead the vision in multiple areas of school data streams, manage a lean and multi-faceted team of 2 Analysts, and partner with multiple teams to understand data needs, simultaneously translating requirements to fit the needs of our client.
YOUR SKILLS AND EXPERIENCE:
Bachelor's degree in Mathematics, Statistics, Computer Science, or related field. Master's preferred.
Experience leveraging SQL from a hands-on perspective. Working knowledge of Python is needed.
Leadership/mentorship experience required.
Deep understanding of using raw data to draw insights, including the entirety of the Data & Analytics landscape.
Great communication skills and the ability to communicate trend analysis to both technical and non-technical audiences.
Ample experience utilizing multiple BI tools, including Tableau, PowerBI, Domo, Looker etc.
Basic exposure to ETL/data warehousing.
BENEFITS - Analytics Lead
As a Data Analyst, you can expect to earn up to $125,000 (depending on experience), a bonus, + highly competitive benefits
HOW TO APPLY?:
Please register your interest by sending your Resume to Greffen George via the Apply link on this page
KEYWORDS:
SQL, Looker, Dashboard, Power BI, Tableau, Education, Non-Profit, Trend Analysis, Analytics, Insights, Statistics, Stakeholder Management, Leadership, Management, PowerBI, ETL. Engineer. Engineering, Salesforce
Consumer Insights Manager
$80000 - $90000
+ Marketing & Insight
Permanent
New York
Consumer Insights Manager
Entertainment and Attractions
$80,000 – $90,000
United States – Hybrid
A Global leader in the Entertainment and Attractions industry is looking to add talent to their analytics division and in doing so is actively hiring a Consumer Insights Manager to join their team. This individual will successfully drive strategy, provide market insights and work in a hands-on capacity to enhance the organization's marketing efforts.
THE ROLE:
As a Consumer Insights Manager, you will be responsible for driving marketing strategy for the benefit of the organization, providing insights surrounding the locality, competitors, and consumer demands, and conducting strategic research projects/questionnaires.
Furthermore, this is a highly visible role reporting directly to both the marketing director and the head of consumer insights. Within this role, you will be working predominantly utilizing technical tools such as Excel, SurveyMonkey, Q Analysis, and a Visualization tool of Choice.
SKILLS & EXPERIENCE
Bachelor's degree in a relevant field is required, Masters is strongly preferred but not required.
Extensive technical proficiency utilizing Excel in a professional capacity.
Ample experience working in a marketing-focused background with a focus in the provision of insights and recommendations.
Entrepreneurial spirit and capabilities to work in an Individual Contributor capacity.
Strong communication abilities with a core focus on the ability to translate technical information to non-technical stakeholders.
Prior experience creating and presenting dashboards through the use of a best of breed visualization tool such as PowerBi, Tableau, Looker etc.
BENEFITS: Consumer Insights Manager
As a Consumer Insights Manager you will have the ability to earn up to $90,000 base salary with a discretionary bonus and gold standard benefits.
HOW TO APPLY
Please register your interest by sending your Resume to Oisin Ennis via the Apply link on this page
KEY WORDS
Consumer insights Manager, Consumer, Insights, Marketing, Market Research, Excel, SurveyMonkey, Visualization, Dashboard, Entertainment, Analytics, Attractions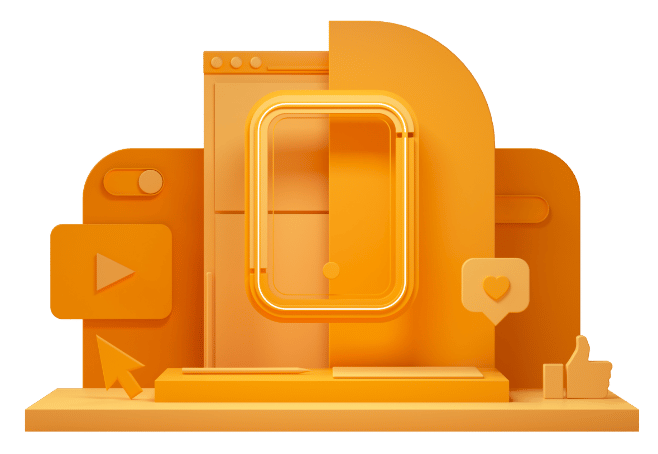 CAN'T FIND THE RIGHT OPPORTUNITY?
If you can't see what you're looking for right now, send us your CV anyway – we're always getting fresh new roles through the door.